Michael Douglas's Tips For Aging Gracefully in Hollywood
On the set of season 2 of 'The Kominsky Method,' Michael Douglas looks back on his career and explains he's still learning new things on his Netflix comedy, for which he's Emmy-nominated.
Michael Douglas has been winning awards since 1976 when he won and Oscar for producing One Flew Over the Cuckoo's Nest. He was Emmy and Golden Globe nominated in the '70s for acting on The Streets of San Francisco, and got his first Globe nomination for Most Promising Newcomer – Male in 1970. Tonight, Douglas is nominated for starring on Netflix's comedy The Kominsky Method.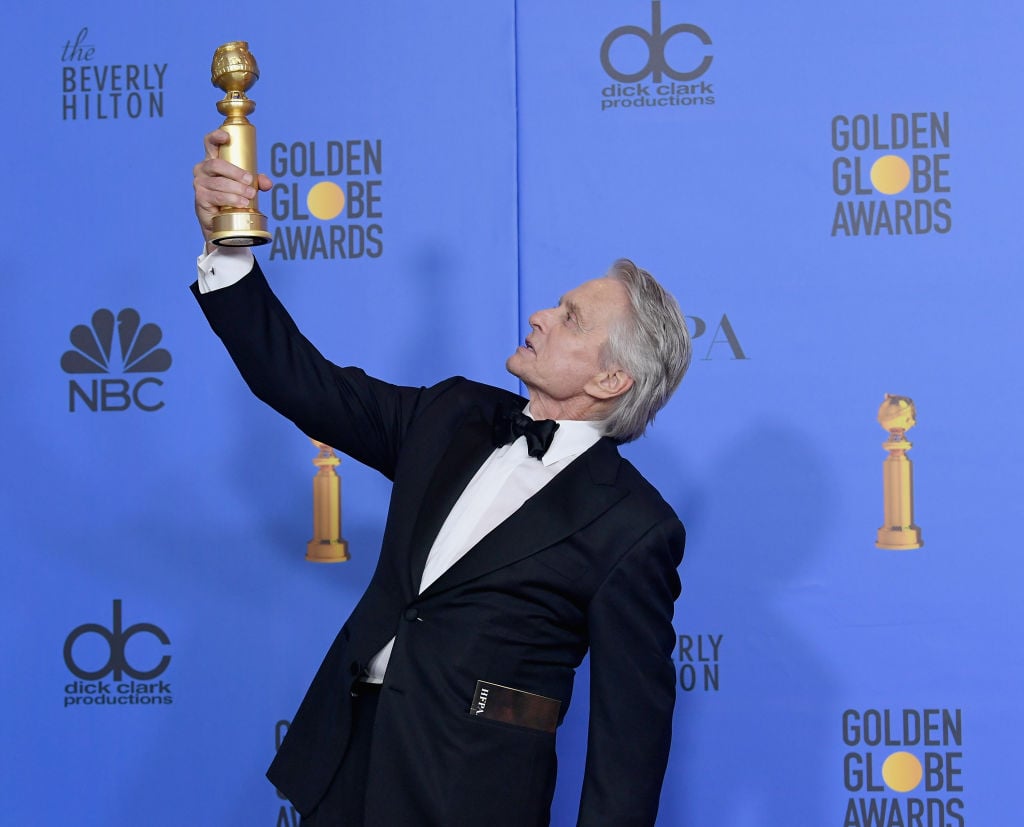 With 50 years in Hollywood, Douglas is doing some of the most acclaimed and successful work in his career. Showbiz Cheat Sheet was with the Television Critics Association on the set of season 2 of The Kominsky Method where Douglas spoke about keeping his career going so strong. The Kominsky Method returns Friday, October 25 on Netflix.
Michael Douglas reveals what keeps him going
Michael Douglas is 75 this month, an age when many people have retired for at least 10 years. Douglas says the work keeps him going.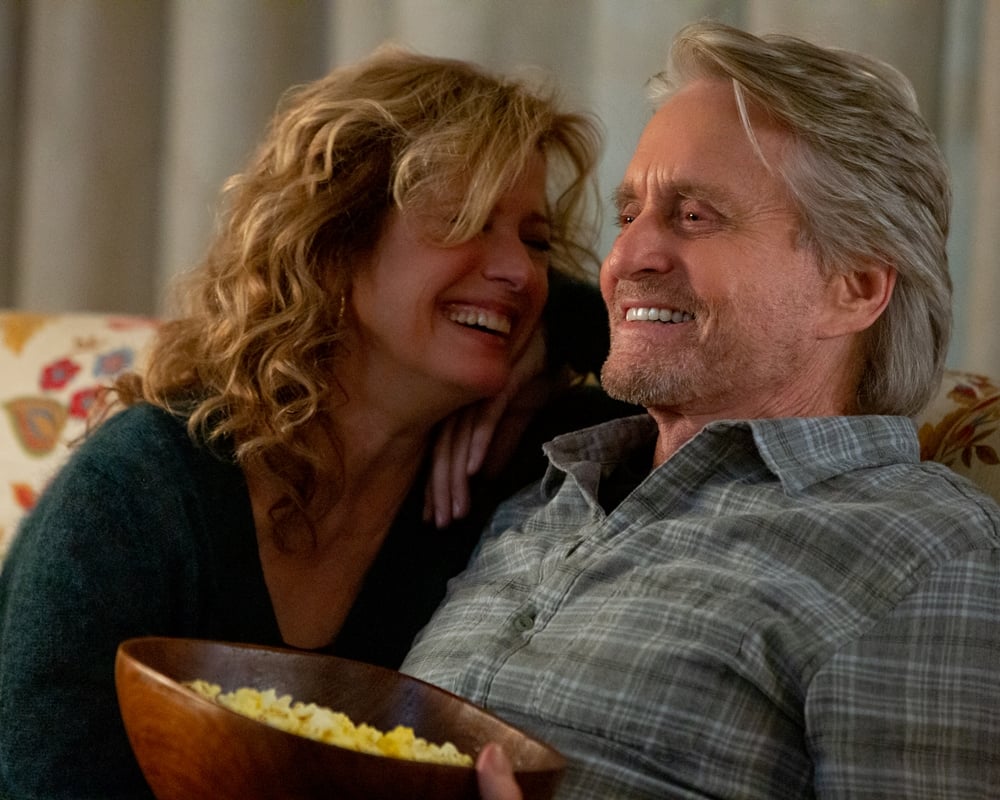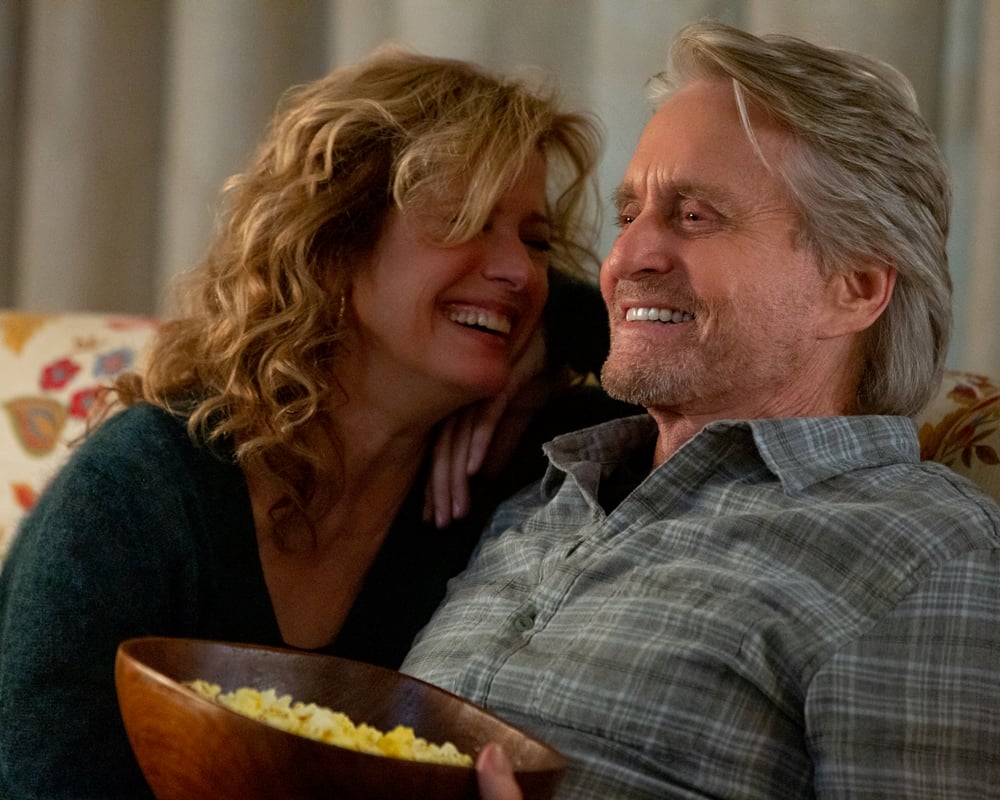 "I guess have something you like to do," Douglas said. "I don't know about retirement. I'm just so blessed that we're in a business where there's a demand for people our age.You have to have something you like to do."
Hollywood made room for older actors
It has gotten easier for actors Michael Douglas's age to find work in film and television. Hollywood discovered actors like Douglas still have fans who want to see him.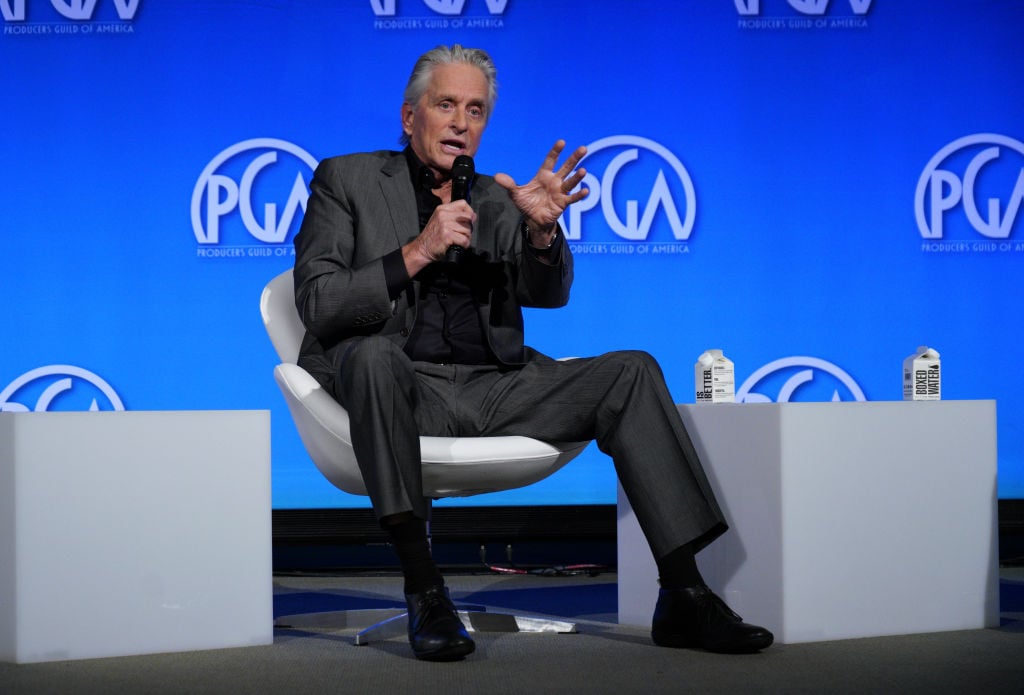 "I think it is baby boomers," Douglas said. "It's just that audience, the size of that audience. It's been a deprived audience for a long time, [deprived] of having those kinds of characters, and I think whatever tracking they do in this and that tells people, 'We need to show the alta cockers." There's a big audience out there."
It's not just The Kominsky Method. Douglas has a role in the Ant-Man franchise and a voice role on Green Eggs and Ham.
"I would much rather have a small part in a good movie than a big part in a bad movie. So to me, the movie is always the most important and sometimes you got the good part. Sometimes Sharon Stone's got a great part. All I want to do is fulfill the quality of two hours of entertainment. It's an expensive process. It is only escapism so you want to be involved in something that's as good as it can."

Michael Douglas on the set of The Kominsky Method, 2/7/19
Kirk is a tough act for Michael Douglas to follow
Michael's father Kirk Douglas is 102 and continued working into his '90s, even after having a stroke. Longevity runs in the Douglas family.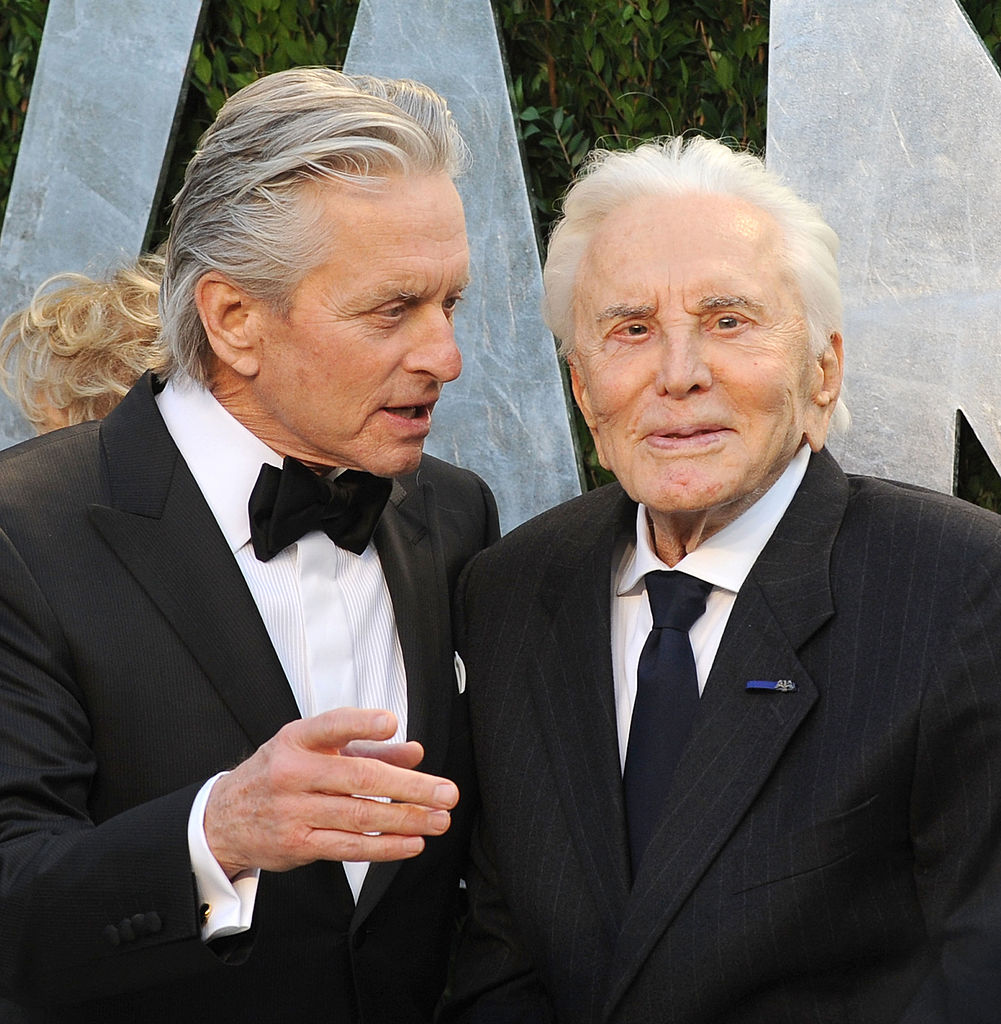 "I've got a long ways to go," Douglas said of his father. "It's very exciting. I never anticipated the kind of options that would even happen as I reach the three quarter of a century mark, and it's wonderful."
Kirk, however, may be Michael's biggest critic.
"I don't think he gets it," Douglas said. "He doesn't get it. He just says, 'You're funny? You're not funny.' He doesn't think I'm funny. Alan [Arkin]'s funny. You, you're not funny.
It's never too late to learn new things
Comedy is still relatively new to Michael Douglas. The War of the Roses was a dark comedy and he's done The In-Laws and Last Vegas, but The Komisnky Method is teaching him more about comedy.
"This has been a real treat too because comedy is not necessarily something I've done a lot of," Douglas said. "The chance to work with somebody like Alan, who is so wonderfully gifted in his timing and his understanding of it, and the great writing is feeling like you learn something new, like you are actually exploring a new area that you've never done before."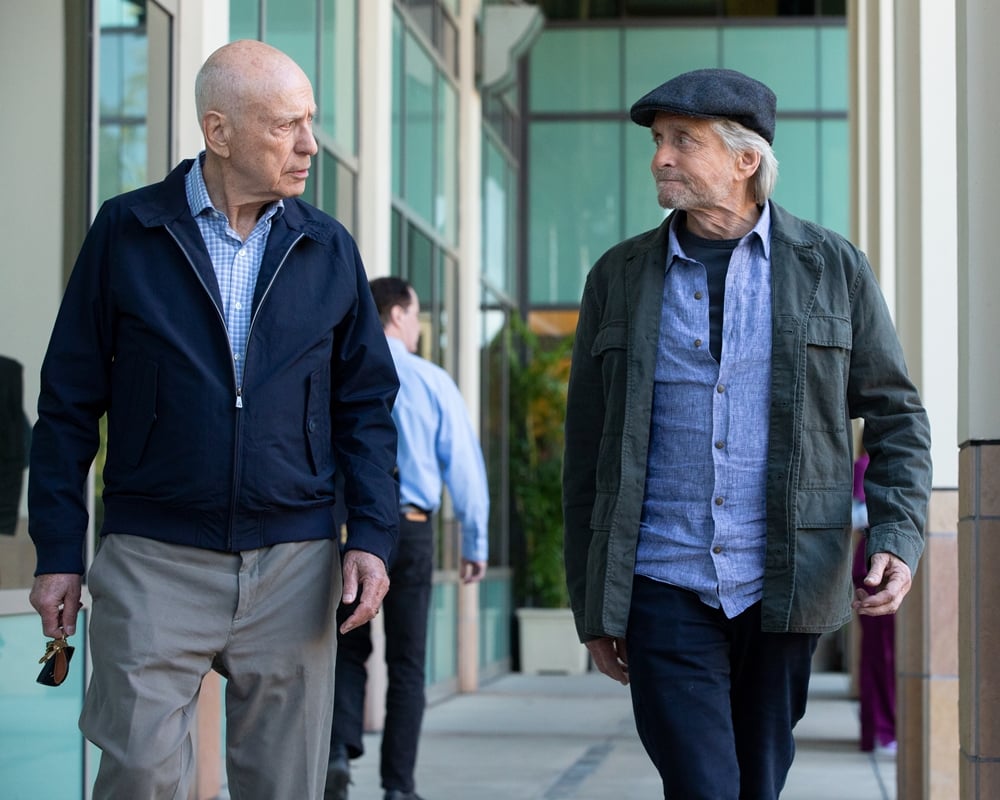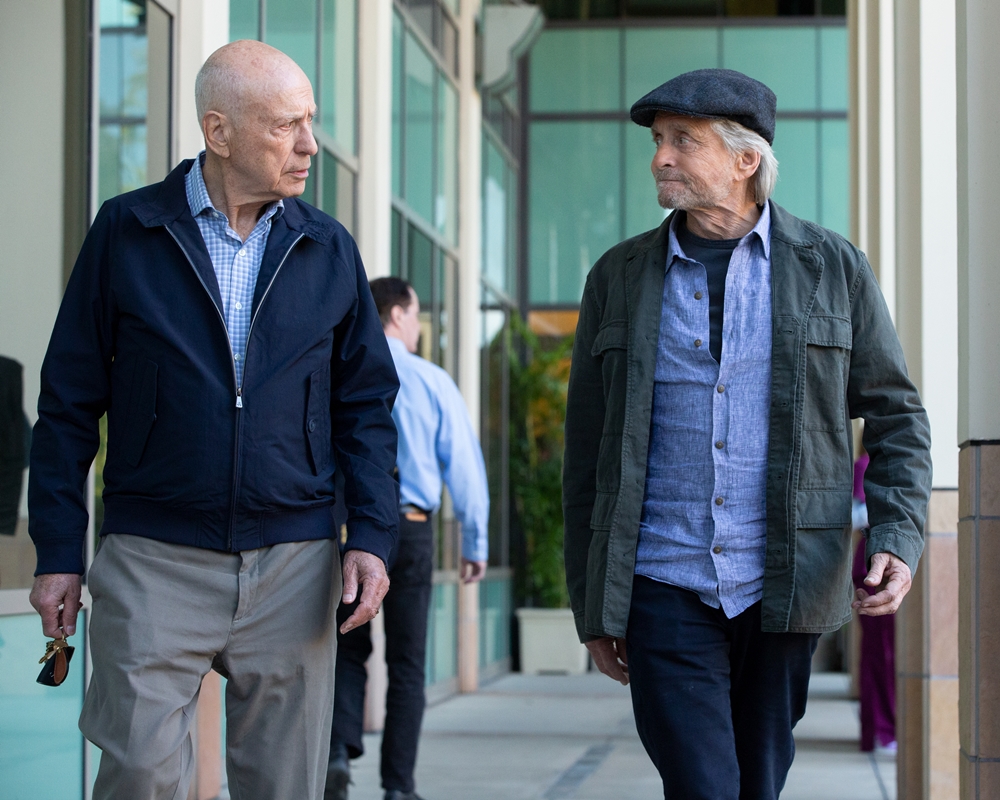 Television mogul Chuck Lorre created and writes The Kominsky Method. Lorre is teaching Douglas too.
"I welcome Chuck's input," Douglas said. "I have been doing this for 30 years. He's got an unbelievable sense of timing. I welcome and ask him because I'm learning a lot about less is more, and the timing. So, in this way, it's been kind of reciprocal. I feel very fortunate. It's a learning experience, a time in my life that I never thought I'd be learning anything new."
Look back on your legacy with pride
A 50-year career gives Michael Douglas a lot to look back on. With a body of work that spans the decades, Michael Douglas is proud of his career so far. 
"[I'm proud of] my batting average," Douglas said. "I mean, not necessarily grand slam, home runs but I got a lot of hits."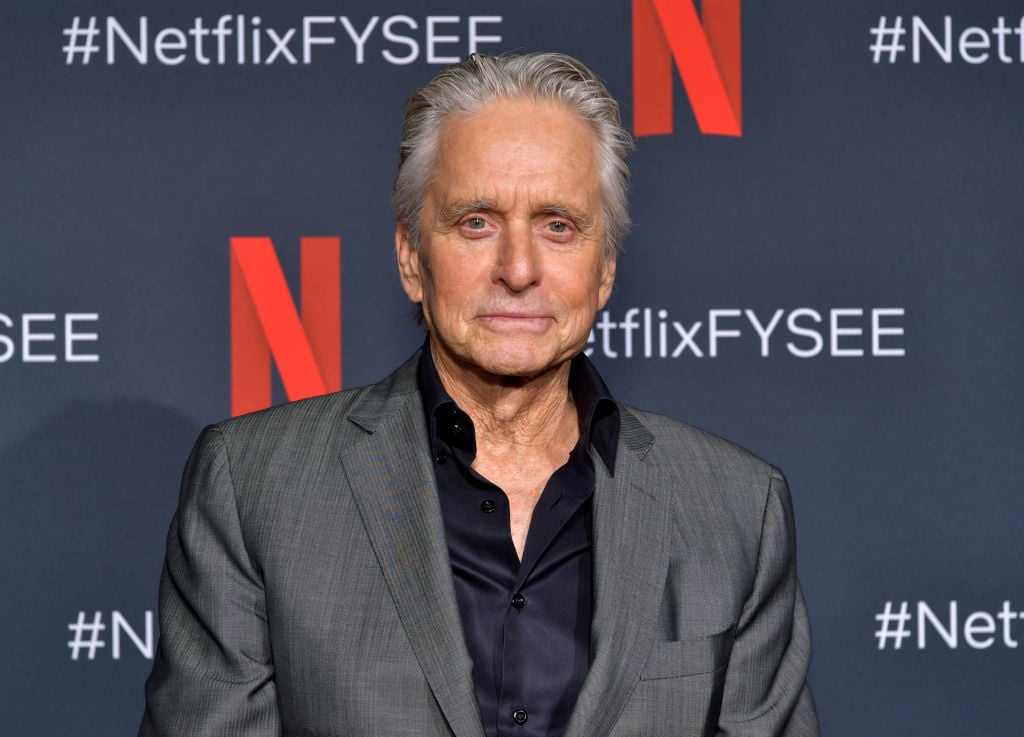 Of course there are hits like Basic Instinct, Romancing the Stone and Wall Street, but Douglas has a lot of movies that people talk about whether they broke the box office or not.
"I like the ones that were unpredictable, they didn't think [would succeed] like Falling Down, The War of the Roses and ones that didn't work," Douglas said. "I love Wonder Boys  but I love the kind of quirky ones. A lot of people talk about The Game is one of those unexpected ones. You work as hard on your failures, huh, as your successes. You work just as hard on them."