Michael From 'Southern Charm' Told Cameran, 'I'm Going to Use the Rest of My Life to Inspire People and Help Others' (Exclusive)
Michael Kelcourse from Southern Charm told Cameran Eubanks that the spinal cord stroke he had in February 2021 happened for a reason and he was going to use his experience to help others.
A few months after Kelcourse had the stroke, Eubanks told Showbiz Cheat Sheet she visited him in the hospital, and he was determined to inspire others who face challenging circumstances. Eubanks also offered some insight into how Kelcourse's employer and close friend Patricia Altschul was doing without having Kelcourse by her side.
Michael from 'Southern Charm' is 'one of the most amazing and incredible people'
Eubanks said she was in total awe of Kelcourse's positive spirit and strength. "Michael is one of the most amazing and incredible people that I've ever met," she said. "When this happened to him, I was able to go visit him in the hospital before he left for his rehab center and he said to me with tears in his eyes, he said, 'Cameran, this happened to me for a reason.' And he said, 'I'm going to use the rest of my life to inspire people and help others.'"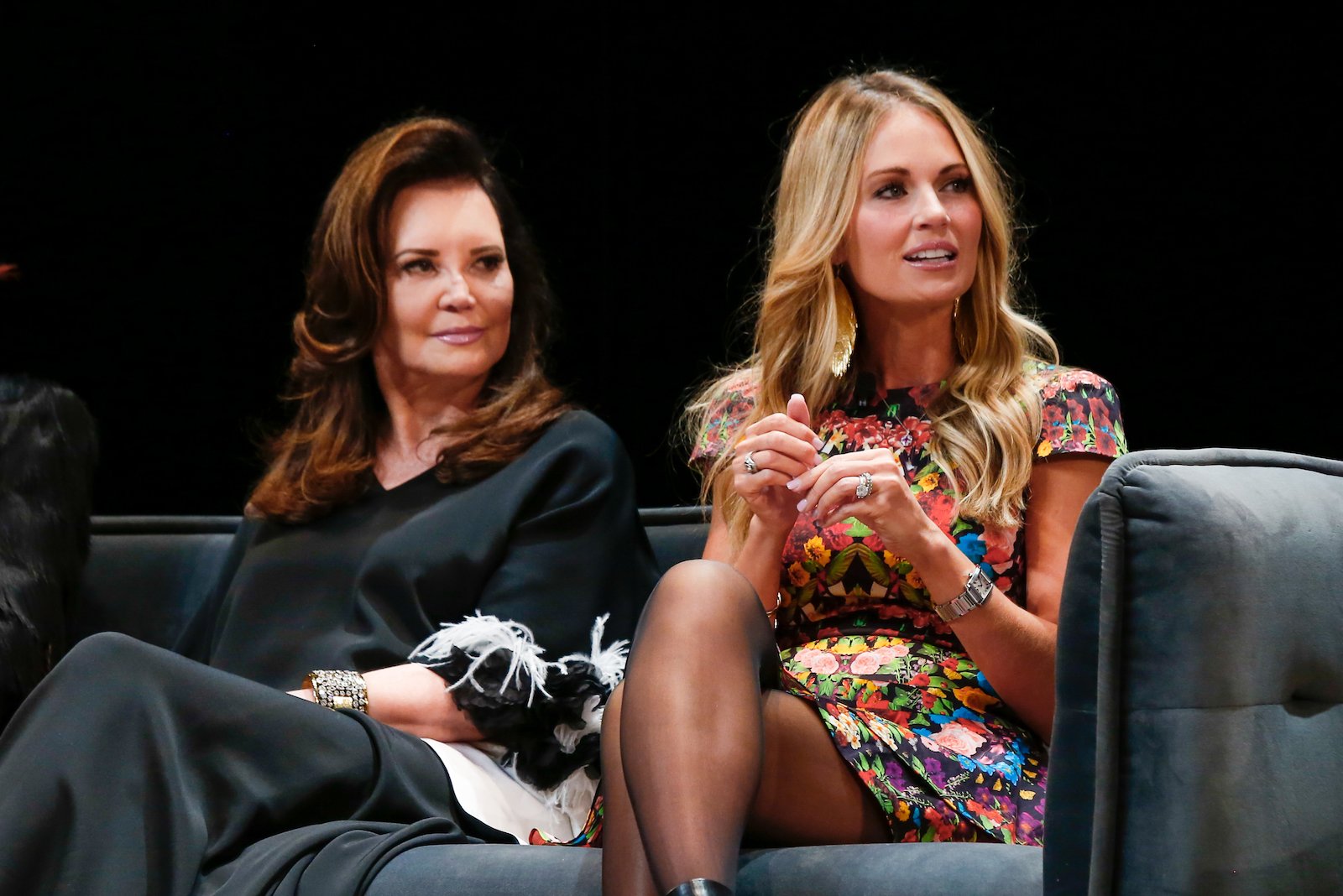 "And I mean, how somebody can have that mode of thinking when something tragic like this happens to them?" she continued. "It just says so much about who Michael is as a person. But he has worked so hard. He's been at this great rehab facility in Atlanta and he's basically learning how to do everything he did before, just differently."
Michael is family to Patricia Altschul
Eubanks said Altschul has certainly missed having Kelcourse at home. "I think it's been really hard for her," Eubanks said about Altschul. "Michael, you know, obviously he was her butler, but they were also extremely close friends. So I think it's been hard for her to be away from him."
Kelcourse became more of a member of Altschul's family through the years and Southern Charm fans were curious about him too. "People are curious about [Michael]," Altschul shared on Instagram in Jan. 2021. "He lives in this cottage on the property which was built in the late 1700's. It was remodeled and has a bedroom and bath..living room, dining area with a fireplace and a chef's kitchen."
"We also added new heat and air conditioning," she continued. "He has worked for me for 17 years and is in charge of the household staff. Michael trained in Europe as a professional butler however we consider him to be a member of the family."
Michael worried about the animals while he was away
Eubanks also said Kelcourse was deeply worried about all the animals he cared for at Altschul's home. "I know, Michael, one of his biggest concerns were the animals," she said. "He loves his animals. He said 'Cameran, I hope they're going to remember me.' And I said, 'Michael, of course, they're going to remember you. Oh, my God. Absolutely they will remember you.' He is so good with them."
Altschul, who is an animal activist and enthusiast, brought a furry friend to visit Kelcourse this summer. "Michael used to baby sit for this dog in Charleston when his friend had to travel. So when he went to Atlanta he took Ziti to visit….such a sweet reunion," Altschul shared on Instagram along with a video.
Altschul also cared for Kelcourse's cat. "I've been taking care of Michael's kitty until he is able to do so. She has settled right in being in the main house and pays no attention to the dogs," she shared on Instagram.
Southern Charm's Patricia Altschul shares a major update about Michael's recovery
Altschul recently shared some good news about Kelcourse's recovery. "Congratulations to Michael," she captioned a photo on Instagram of Kelcourse. "He is on his way to a new life in Florida in a beautiful assisted living facility… importantly near his family… All best wishes to Michael on this new adventure."
Will Southern Charm fans see Michael's progress in the upcoming season? Stay tuned.
RELATED: 'Southern Charm': Patricia Altschul Reveals if Michael Kelcourse Is the Only Person on Staff