Michael Jackson Almost Recorded the Theme Song for 'Stand by Me'
Before his death in 2009, Michael Jackson planned to expand his reach in the movie business. But this was not unfamiliar territory to him. He'd done films such as The Wiz, and provided music for projects like E.T. the Extra-Terrestrial. At some point during the production of the classic, Stand by Me, he was tapped to record the movie's theme song. However, things went in a different direction.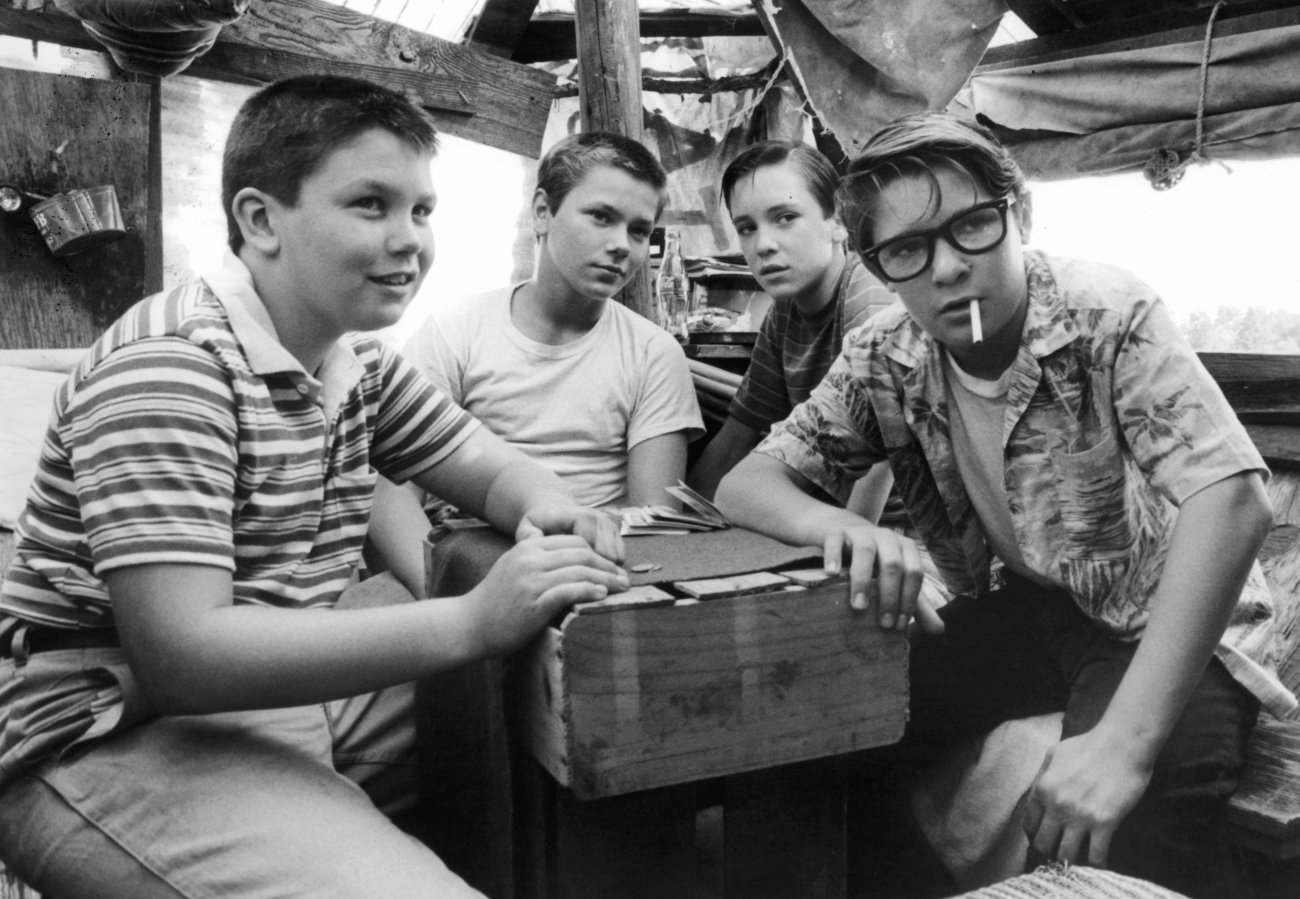 Rob Reiner confirmed Michael Jackson 'Stand by Me' music story
Stand by Me was released in 1986 as a coming-of-age tale centered on group of friends trying to solve a murder. Directed by Rob Reiner, the cast included Corey Feldman, River Phoenix, Jerry O'Connell, and Wil Wheaton. When Feldman, Reiner, and Wheaton reunited back in 2010 to celebrate the film's 25th anniversary, they provided commentary for a special DVD/Blu-Ray edition.
And Feldman asked Reiner about Michael Jackson's supposed involvement with creating a song for the movie. At the time, Stand by Me had a different working title, but the story was set.
"Michael called me up before you switched the name to Stand by Me, and he said, 'I saw a screening of your new film, and they're asking me to do some music for it.' And it was for The Body," Feldman recounted to Reiner. He wanted to know if Jackson was writing an original song for the film.
Reiner clarified. "They were actually talking to Michael Jackson to sing a new version of 'Stand by Me,' for the film," he said, referencing the Ben E. King song.
"Even though we all love Michael Jackson, I felt this was all about going back into 1959 and the time. And 'Stand by Me' actually came out around 1960 — I think it was — and I wanted to keep with the original song. So the song that we used was the original by Ben E. King, which was number 1 when it first came out 25 years earlier."
Reiner recalled how the song hit number 1 again when the movie came out in the '80s.
The song influenced the film's title
Stand by Me is based on a story from an anthology series by Stephen King. King's book, Different Seasons, was a collection of novellas that included The Body and Rita Hayworth and the Shawshank Redemption. The Body was adapted into the Stand by Me movie with a title change. Reiner said he didn't want audiences to assume the film was a Stephen King horror flick.
He then contacted the songwriting team behind "Stand by Me" about using the track. The song's co-writer Mike Stoller told The Guardian he was curious about who would sing it.
"Years later, the director Rob Reiner called me to ask about using the song as the title of a new film," he said. "It was 25 years since Ben's version, and I wondered who they'd get to rerecord it, but Rob said he thought of the film as a period piece and wanted to use the original. I just said: 'You're the boss.' It was a wonderful surprise when it was an even bigger hit this time round."
River Phoenix and Wil Wheaton are in the music video
Ben E. King had footage from his performances of "Stand by Me" in the '60s, but when the song became a hit all over again in 1986, he shot a music video. Phoenix and Wheaton appeared in it, and fans can still find the piece on YouTube. Phoenix is playing a guitar! To revisit the nostalgic movie, stream it on Amazon Prime.
RELATED: What Is Stephen King's Favorite Movie Adaptation of One of His Books?