Michael Jackson Didn't Want To Perform 'Dirty Diana' in Front of the Princess for 1 Obvious Reason
Michael Jackson released multiple award-winning hits throughout his career, "Dirty Diana" being one of them. When Princess Diana met him prior to his Wembley Stadium show, however, she had to convince him to perform the song in front of her.
Here's why Jackson didn't want to perform this song in front of Diana, Princess of Wales.
Michael Jackson and Princess Diana were, reportedly, very good friends
They bonded over the paparazzi, the press, and their children. Prior to their deaths, Jackson and Princess Diana were good friends, with Jackson even sending over jackets for Princess Diana's sons, William and Harry.
"We were very close," Jackson told German media in 1999. "She was extremely close by phone… I was still married to Lisa Marie [Presley]. Diana woke me up usually late at night… mostly after three in the morning! And then she held me for hours on the telephone. She talked about children, the press."
With Jackson appearing predominantly in the United States, the pair only met a few times in person. One of those times was at Michael Jackson's concert in Wembley Stadium in the United Kingdom. There, he reportedly changed the setlist when he heard that Princess Diana would be attending.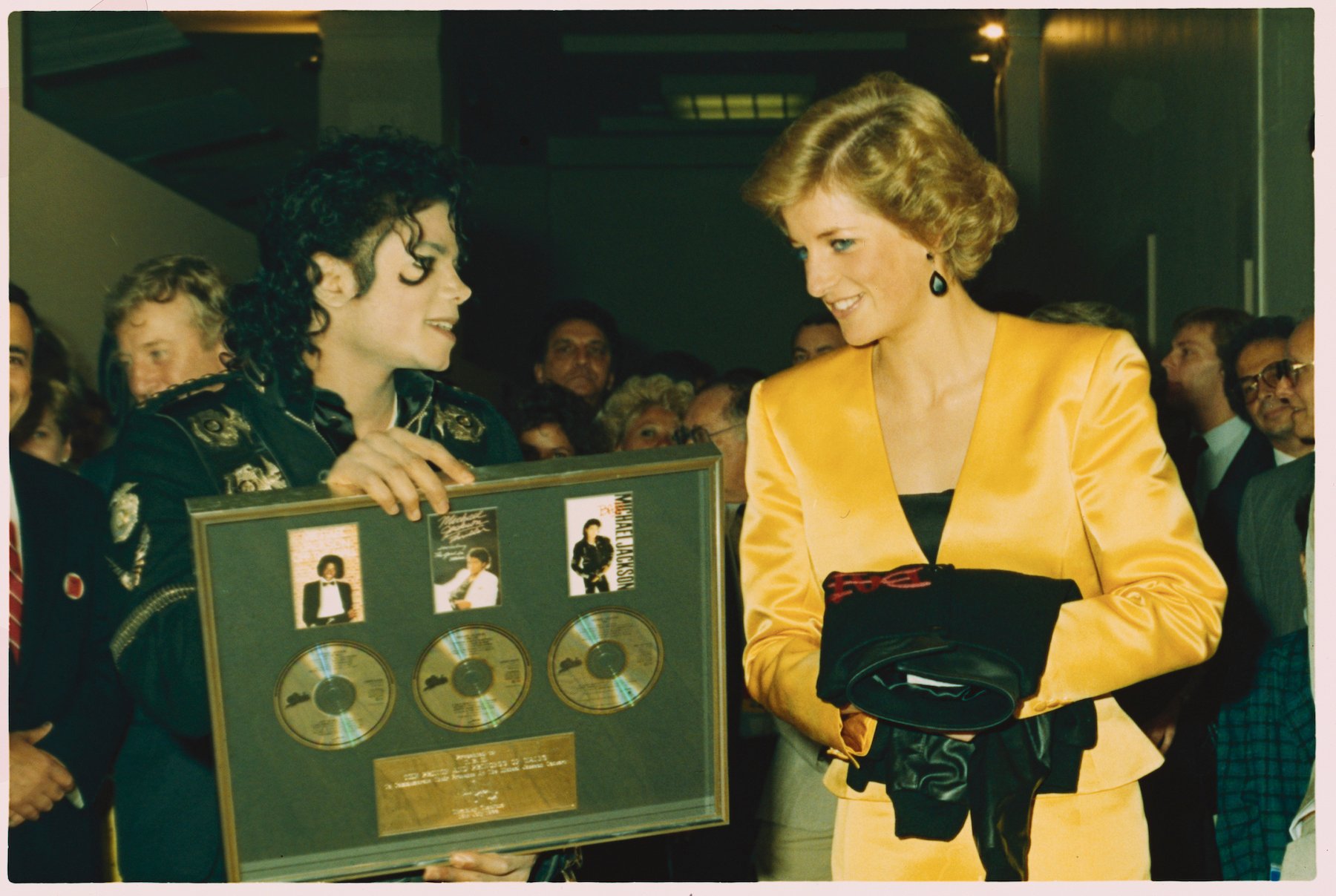 RELATED: Prince William Breaks Silence on Investigation Into Circumstances That Led to Princess Diana's Infamous Panorama Interview
Michael Jackson took 'Dirty Diana' out of his setlist
In 1988, Diana and Prince Charles attended the London concert of Jackson's Bad World Tour. As a result, Jackson wanted to be as respectful as possible, taking the song "Dirty Diana" out of the setlist as a result. However, when the two met prior to the show, she convinced him otherwise.
"I took it out of the show in honor of Her Royal Highness," Jackson said during a 1997 interview with Barbara Walters, sharing that Diana asked him during the meet-and-greet before the show, "Are you going to do Dirty Diana?"
"I said, 'No, I took it out of the show because of you,'" Jackson continued. "She said, 'No! I want you to do it. Do it. Do the song.'"
According to biography.com, Diana danced during Jackson's concert, even though her then-partner, Prince Charles, remained seated. This event was one of the only times that these celebrities met in person with Princess Diana dying less than 10 years later.
RELATED: 'The Crown': A Resurfaced Clip of Princess Diana Reveals an Eerie Coincidence Between Her and Meghan Markle
Is 'Dirty Diana' about Princess Diana?
Although this singer was close with Princess Diana, this song, which appeared on the album Bad 25, wasn't actually written about her. During several interviews, Jackson cited groupies as the inspiration for "Dirty Diana."
Some listeners deemed it sexist, with lyrics like, "She likes the boys in the bands, she knows when they come to town, every musician's fan after the curtain comes down." However, the performer claimed it was one of his favorites.
"Dirty Diana" and other songs by Jackson are available on Spotify, Apple Music, and most major streaming platforms.