Michael Jackson Holds a Royal Title That Made Him More Than Just the King of Pop
While he passed away over a decade ago, Michael Jackson still resides in the hearts and minds of his many fans. This generation may not truly appreciate just how dynamic of a star he was, however, as his memory fades further and further through the years.
It's impossible to overstate what an important pop culture figure Jackson was during the height of his success. Referred to as "The King of Pop," he was the biggest star in the world for a considerable stretch of time. But did you know that aside from that catchy nickname, he was also a legitimate king? 
Who is Michael Jackson?
RELATED: Michael Jackson's Skin Condition Rumors Were Finally Put to Rest in His Autopsy
According to Biography.com, Jackson's career began in the 60s and 70s as part of The Jackson 5. Despite being a child, he was the lead singer of the band. Memorable singles of theirs included ABC, I Want You Back, and I'll Be There. Jackson came from a big family — 10 children to be exact.
All his bandmates were his brothers. As he grew older, he became a solo act, which is where his career really took off. 
Jackson's albums such as Thriller, Off the Wall, and Bad delivered number one hit after number one hit. Songs like Billie Jean, Thriller, Don't Stop Til You Get Enough, and countless others became chart-topping hits loved by millions.
Jackson continued to release music throughout the 90s and 2000s. Sadly, Jackson passed away in 2009 at the age of 51. His death came as a shock to his legions of fans worldwide.
Michael Jackson's popularity by the numbers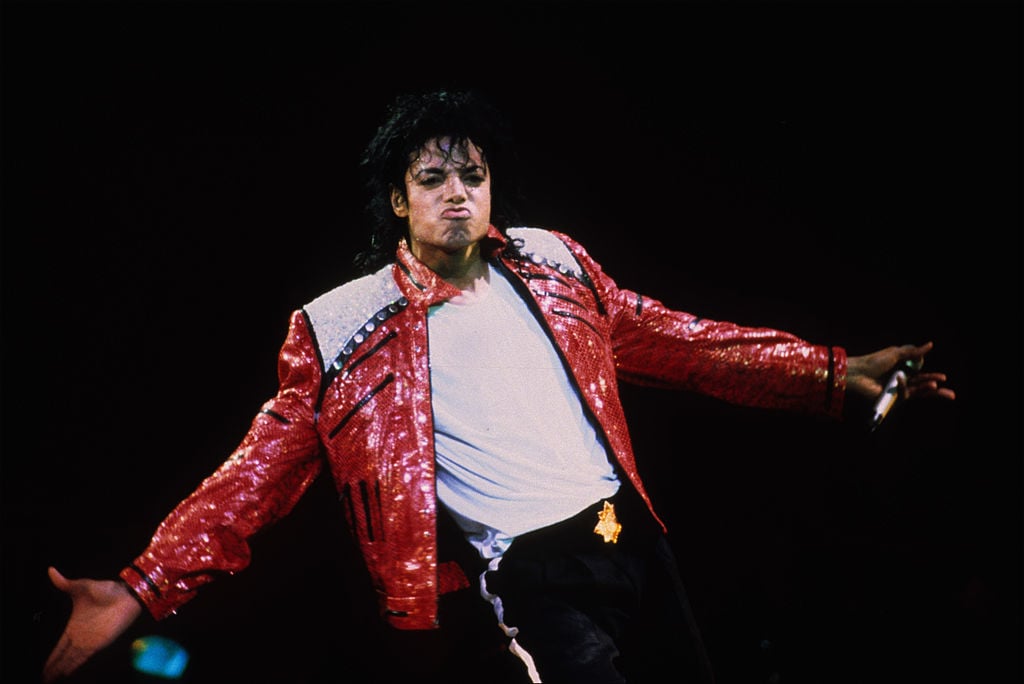 To give you a better idea of how popular and influential Michael Jackson was, take a look at some numbers compiled by Forbes that speak to Jackson's status as a global icon:
Jackson's lifetime earnings (adjusted for inflation) total $4.2 billion.
Since his 2009 death, Jackson's estate has earned around $2.1 billion.
His debut album sold eight million copies while the follow-up, Thriller, sold 33 million.
He received 38 Grammy nominations and 13 wins.
In 1984, Jackson won eight Grammys in the same night.
Jackson's estate and Cirque du Soleil partnered for "The Immortal World Tour" honoring Jackson's legacy and music. The tour made $360 million, good for eighth all-time.
Simply put, Jackson transcended music. He was the biggest star of his time and remains a massive star to this day. That's why the fact that the King of Pop is an actual king should come as no surprise.
The royal title Michael Jackson holds that made him a king
The website Mental Floss reported on Jackson's relationship with and trips to Africa. Jackson said that from a very early age, he had a special relationship with the continent. He first visited with his brothers as a teenager and immediately fell in love:
"Drums and sounds filled the air with rhythm. I was going crazy … This is it. This is where I come from. The origin."
Jackson made another visit in 1992. He made multiple stops on the tour, including Tanzania to speak with the president about saving the elephants there and Gabon to visit hospitals and orphanages.
The most remarkable part of the trip was when he visited the small Ivory Coast village of Krindjabo. There, the local Agni people live in a region called the Kingdom of Sanwi. One of the tribal chiefs there made the claim that Jackson descended from the lineage of Sanwi royalty. Jackson was then crowned king in a festive celebration that included plenty of singing and dancing.
Jackson referred to it as a "great honor." When Jackson passed in 2009, the Kingdom even held a two-day funeral in his honor to mourn their fallen king.