Michael Jackson's Kids Are Now All on Their Own, Youngest Son Buys First Home
It's been more than a decade since Michael Jackson passed away, leaving behind family, friends, and legions of fans. His death plunged his three young children into the spotlight, who, before then, were largely shielded from the media and the public.
Things have changed, and Michael Joseph Jackson, Jr., Paris Jackson, and Prince Michael Jackson II (now Bigi Jackson) are all young adults thriving and finding their own place in the world.
Although they're still extremely close, each Jackson kid can proudly celebrate some independence. All three of the King of Pop's children are living on their own now.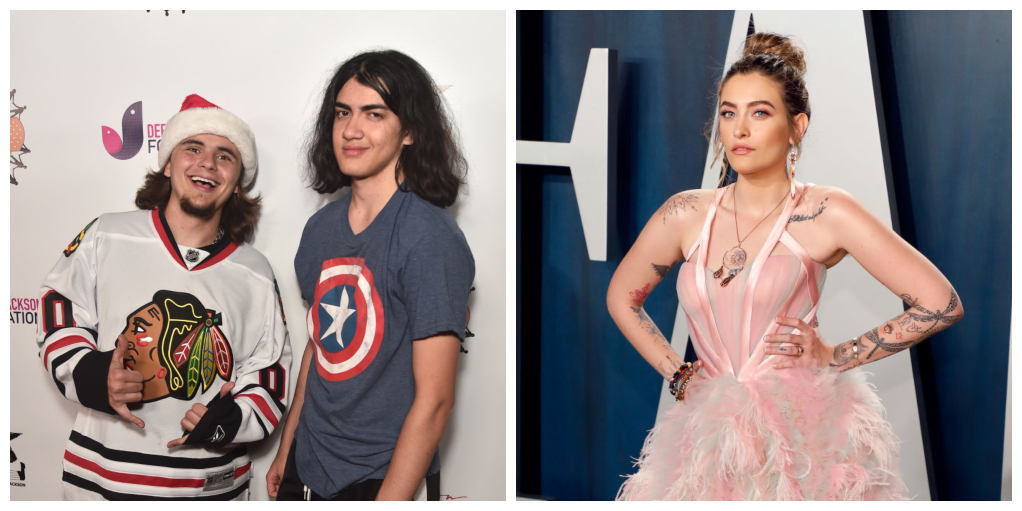 Bigi Jackson
Bigi, who is the youngest of Michael Jackson's children, recently celebrated his 18th birthday. He's very private but launched a YouTube channel last year called "Film Family." He, his brother, and cousin Taj discuss and review movies and TV shows such as The Mandalorian.
Variety just reported that Bigi purchased his first home in Calabasas, California in an area not too far from where his grandmother, Katherine Jackson, lives. Per the outlet, he dropped more than $2.5 million for the property which is in a secured and gated community.
Paris Jackson
Jackson's daughter Paris has been building a career as an actress and model, and one of her most recent gigs was walking the runway for Jean Paul Gaultier's last show. On TV, she's appeared in Star, Scream: The TV Series, and Gringo.
The 21-year-old also belongs to a band called The Soundflowers and is known for her outspoken nature and activism. Variety notes that she lived in a $2 million home in Topanga Canyon in 2017, however since then, she's moved back to L.A.
Michael Joseph Jackson, Jr.
Michael – who is referred to as Prince – is the eldest of the Jackson siblings at 23 and graduated from Loyola Marymount University with honors in 2019. He has a business degree and in addition to being spotted in his brother's videos, he also hosts his own charity events.
Prince Jackson often spearheads events for his non-profit organization, the Heal Los Angeles Foundation, which was inspired by his father's Heal the World Foundation.
According to Billboard, its purpose is to work with those who are underprivileged and combat child hunger, homelessness, and abuse.
He told Billboard:
"Growing up, I saw the impact my father had on the young children he would visit in the hospital. He was really just trying to make somebody's day in any way that he could. Being the big celebrity that he was, he was able to more than just brighten your day a little bit, he was able to make a real lasting impact, especially with the inspiration that he provided from his music.

I don't feel that I'm gifted and talented in the ways that he was obviously, but I feel that I have a need and a calling to continue that message of love and inspiration, to be kind and to help one another. It's an honor for me to continue that legacy."
Per Variety, Prince bought his own place sometime in 2017 in the town of Rancho Palos Verdes in California for roughly $2 million.