Paris Jackson Fears Being Compared to Her Dad, Michael Jackson
Being the child of a celebrity certainly seems to have its pros and cons and for Michael Jackson's kids, Michael Joseph 'Prince' Jackson Jr, Paris Jackson, and Prince Michael 'Blanket' Jackson II, this is especially true. The media has been reporting on them ever since they were young children and examining how their relationship with their late father has affected them.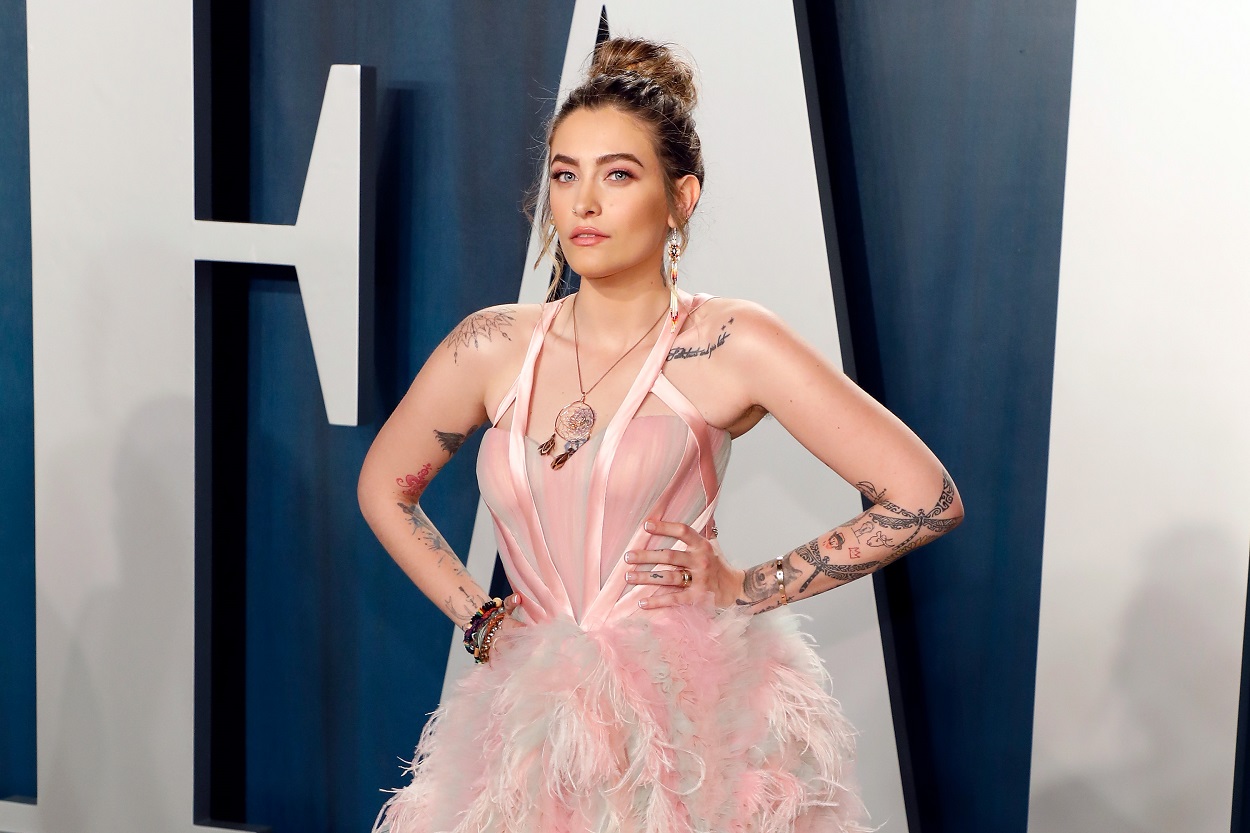 In fact, the media was so obsessed with Michael Jackson's kids, that the "Dirty Diana" singer often had them wear masks as kids to help shield them from the public eye. These days, the siblings don't go to such extremes, but they still manage to shield much of their private lives from the public. Paris, however, seems to be following in her father's footsteps and giving people glimpses into her private life through music.
Why Paris Jackson fears being compared to her dad, Michael Jackson
Though Paris has pursued modeling in the past, in 2020 she released her first debut album, Wilted. As one of Micheal Jackson's kids, it should come as no surprise that the home she grew up in was always filled to the brim with all types of music. In fact, music is an essential part of Paris' life. However, for a while, she struggled with the decision to release music of her own. In an interview with NPR, the model revealed why she had such hesitations.
"Well, besides the obvious – fearing being compared to my dad – I don't know," Paris shared about believing she'd be compared to Michael musically. "I just – music has always been such a huge part of my life, and it's always been the air I breathe. Most of my musician friends still love making music, but a handful of musician friends kind of started to see it as a job. I always felt that if I ever saw it as a job, I would start to resent it. And if I don't have music, I don't really feel like I have much. So that was a big fear to accept music as my fate."
The 'Let Down' singer will continue to experiment with her music
But it seems that Paris has accepted that music is part of her journey with the release of Wilted. But she's very adamant about the fact that, much like Michael, she will continue to experiment with different sounds and tones as she continues to release music into the world. Thus, fans shouldn't get too comfortable with her sticking to the same genres that she explored in her debut album.
"I don't know if I could say that I have found my voice or found my sound because I don't really plan on sticking to this, like, formula, for example. I mean, like, this album is – because it's a concept record, all the songs are very uniform, and they all go together," Paris shared. "But, you know, the next projects I work on, I don't plan on sticking with the same sound. I want to explore. I want to experiment. I want to, you know, check out different layers, different textures. I'm really still on that journey of discovery."