Michael Jackson: Photos with His Celebrity Friends
It may be isolating being a big-time celebrity. But many famous faces break bread with fellow stars, and Michael Jackson was definitely one of those individuals. The late King of Pop had close ties with many celebrities, from fellow singers to world leaders. Here we take a look at photos of him with his famous friends. (The icon on page 11 was long considered one of his closest confidantes.)
1. Sammy Davis, Jr.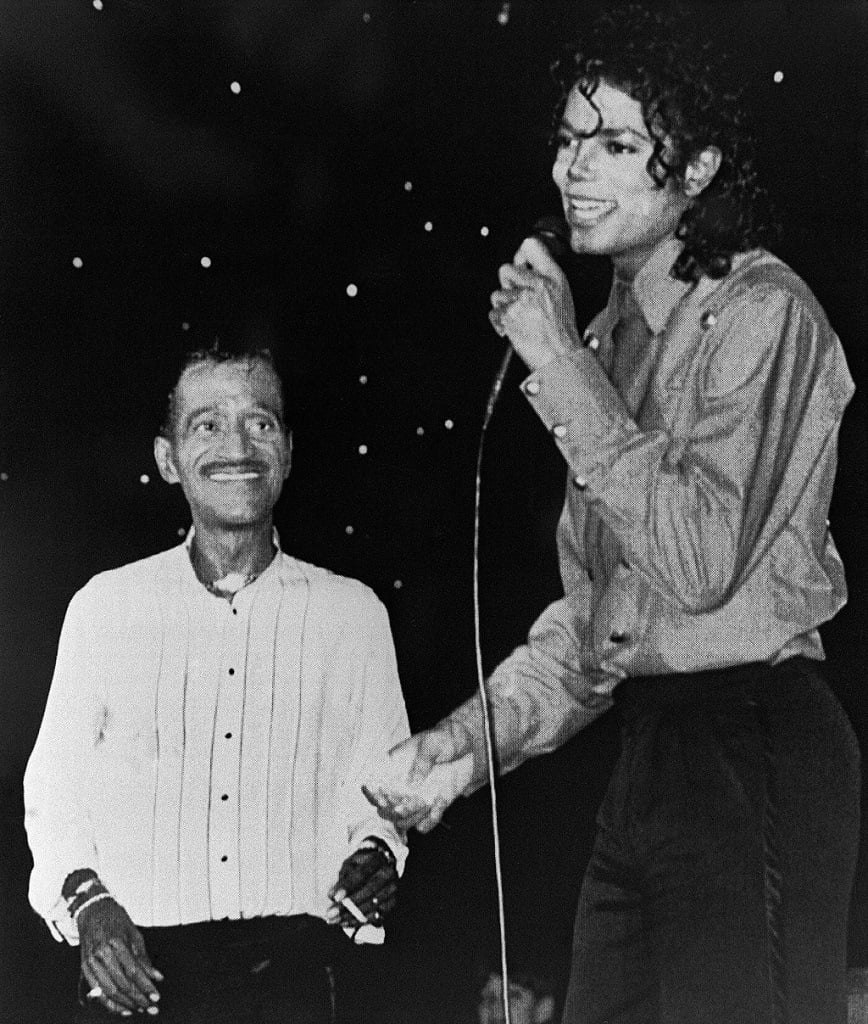 "Michael Jackson is more than a friend," Davis once said of Jackson, who would reportedly show up at his house to talk music. "He's like a son." The Rat Pack member also did a pretty good impression of the King of Pop.
Next: Perhaps one of his closest friends …
2. Liza Minnelli
These two were so close, Jackson was in Minnelli's wedding in 2002. "I loved him very much and I will miss him every remaining day of my life," she reportedly told Entertainment Tonight after he passed away.
Next: Maybe those feud rumors weren't entirely true …
3. Paul McCartney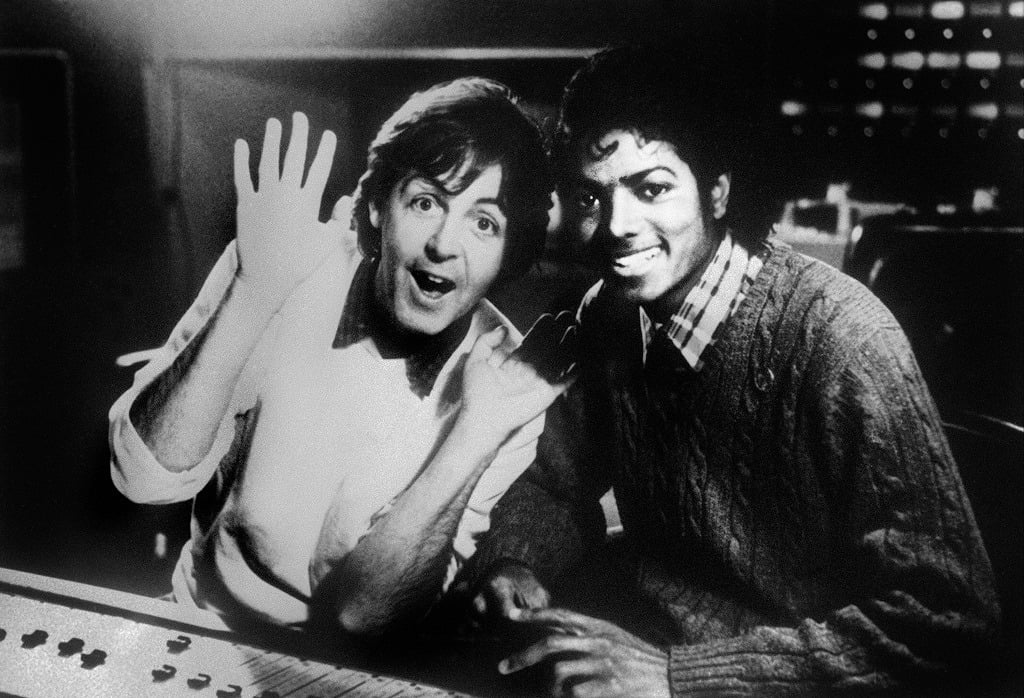 Despite fervent rumors there was a huge feud between the two stars, McCartney later said he and Jackson simply drifted apart because of business dealings. "We were very good friends," McCartney told David Letterman in 2011. "A lovely man, massively talented, and we miss him."
Next: A friend who also met an tragic end …
4. Whitney Houston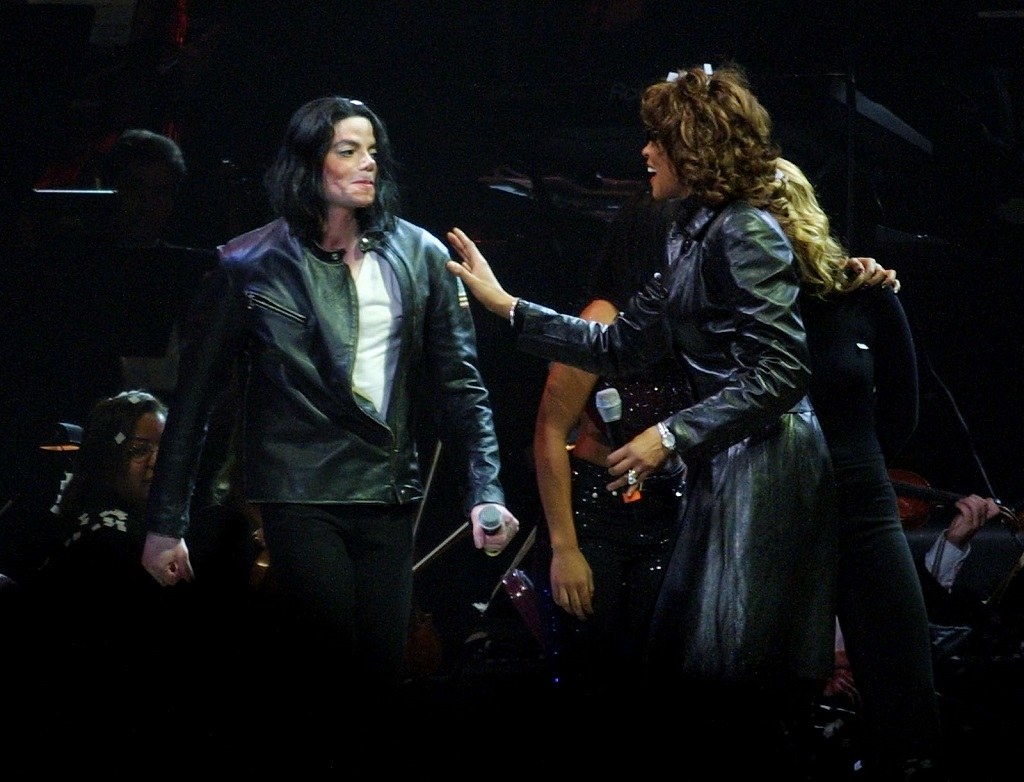 There was no denying Houston was good friends with the King of Pop. In fact, there were even whispers after his death the two had a brief fling and that Jackson wanted to marry the "Bodyguard" actress.
Next: Is it any surprise these two powerhouses were friends?
5. Madonna
These two pop icons allegedly had a tumultuous friendship, but nevertheless spent plenty of time together. They made waves when Jackson was Madge's date for the 1991 Academy Awards — which Madonna later referred to as the "best date ever."
Next: Masters of illusion …
6. Siegfried and Roy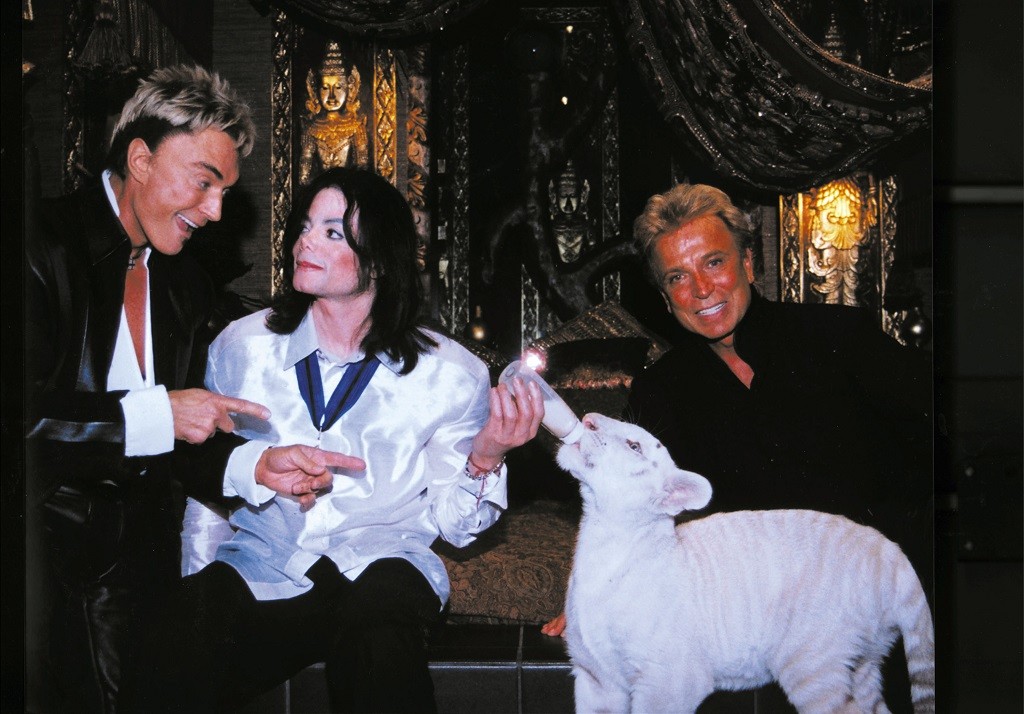 Jackson didn't just create the theme song for the illusionists' infamous Las Vegas show, he was also good friends with them. " Siegfried Fischbacher told the Las Vegas Review-Journal Jackson regularly attended their show, and that the crowd would go wild when they introduced him.
Next: Keeping with the stage theme …
7. Marcel Marceau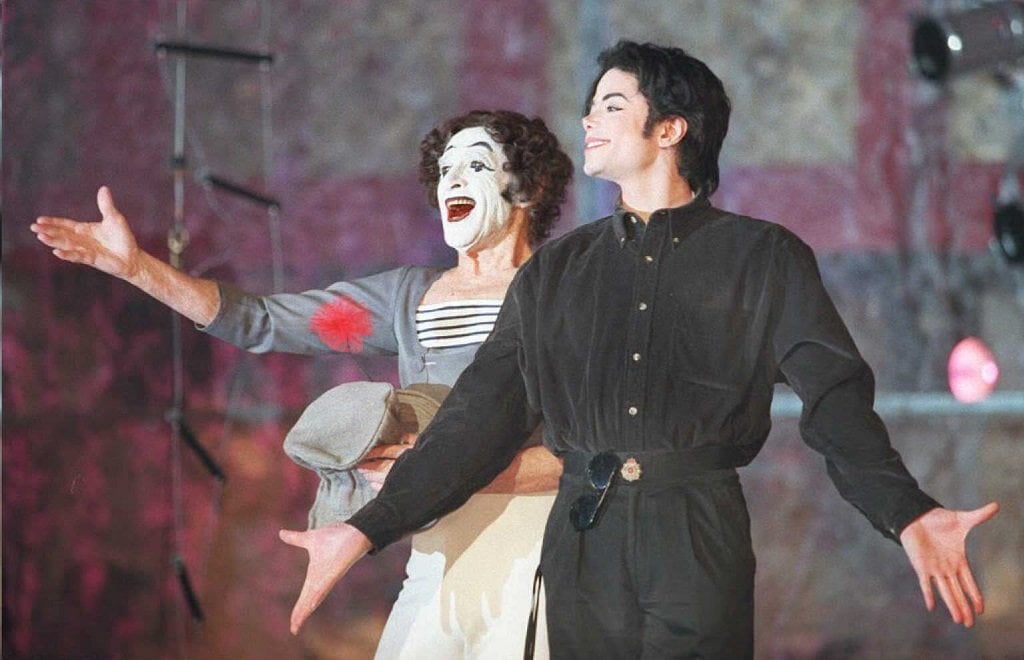 The French mime and Holocaust survivor spent plenty of time on stage with Jackson over the span of their friendship. It has even been reported Marceau taught Jackson how to moonwalk.
Next: Throwing it way back …
8. Nicolette Larson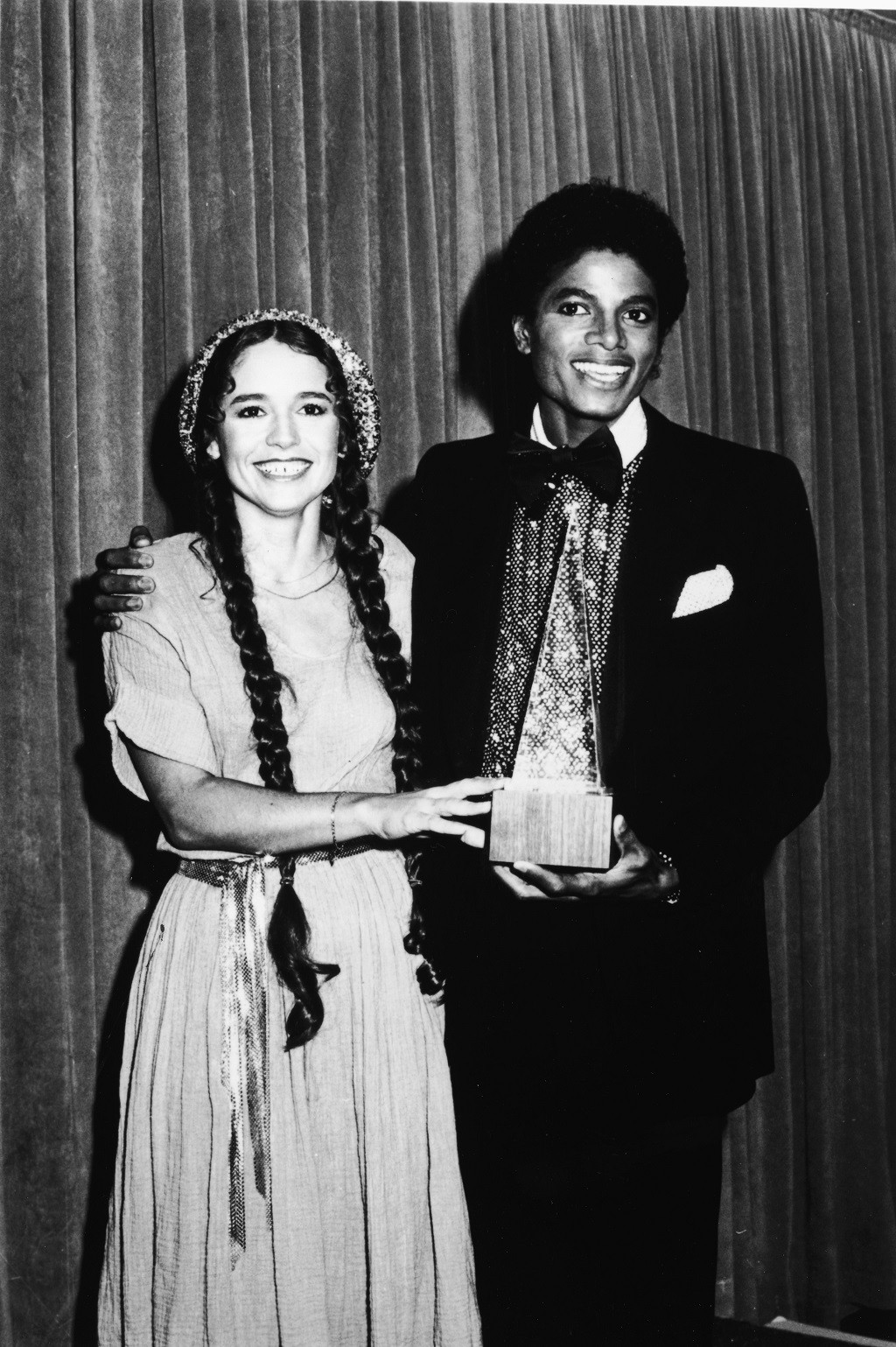 The two singers presented together at the American Music Awards in 1980 (pictured above). Jackson himself also won three awards in the Soul/R&B category for his album Off The Wall.
Next: The King and the Godfather …
9. James Brown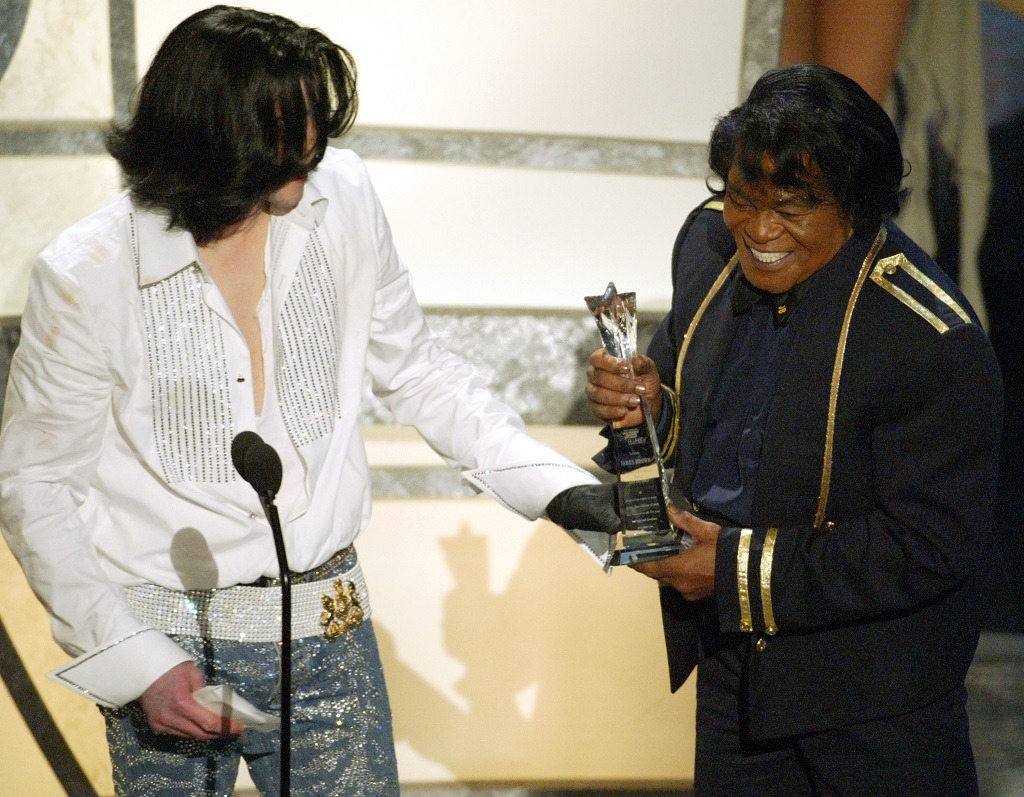 The King of Pop and the Godfather of Soul performed together a few times, including Brown's concert in 1983 when he called Jackson out of the audience. After Jackson sang, the two called Prince out of the audience to perform. It's amazing to think the three of them once shared a stage.
Next: One of his first muses …
10. Diana Ross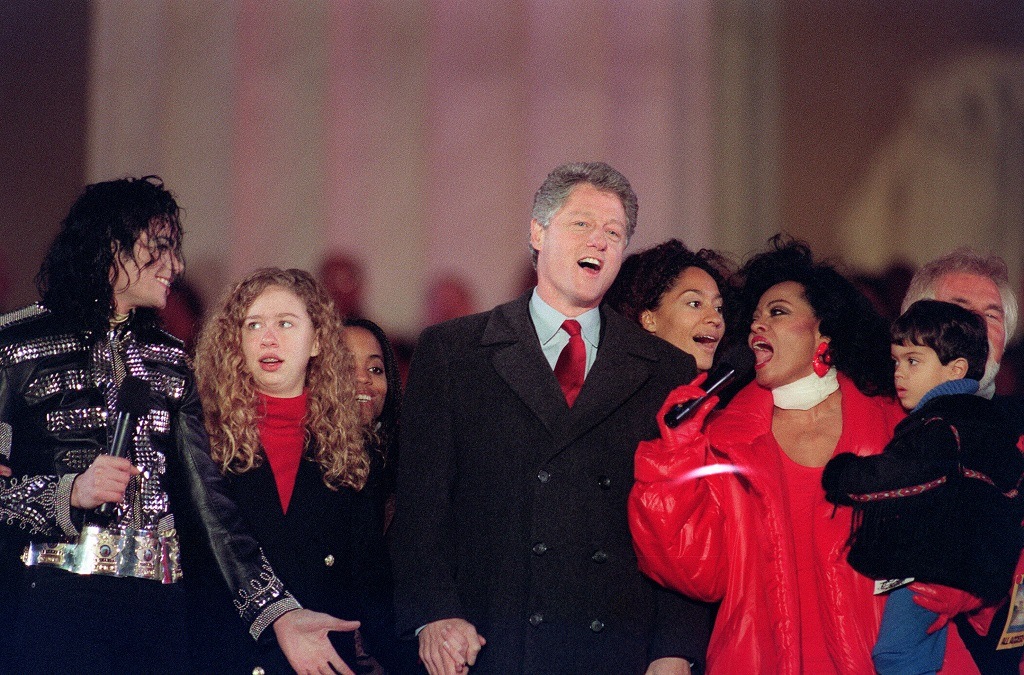 The two singers are known for being in The Wiz together. But Jackson and Ross were also very good friends. Ross is also credited as being one of the earliest influences on Jackson's career.
Next: His very best friend?
11. Elizabeth Taylor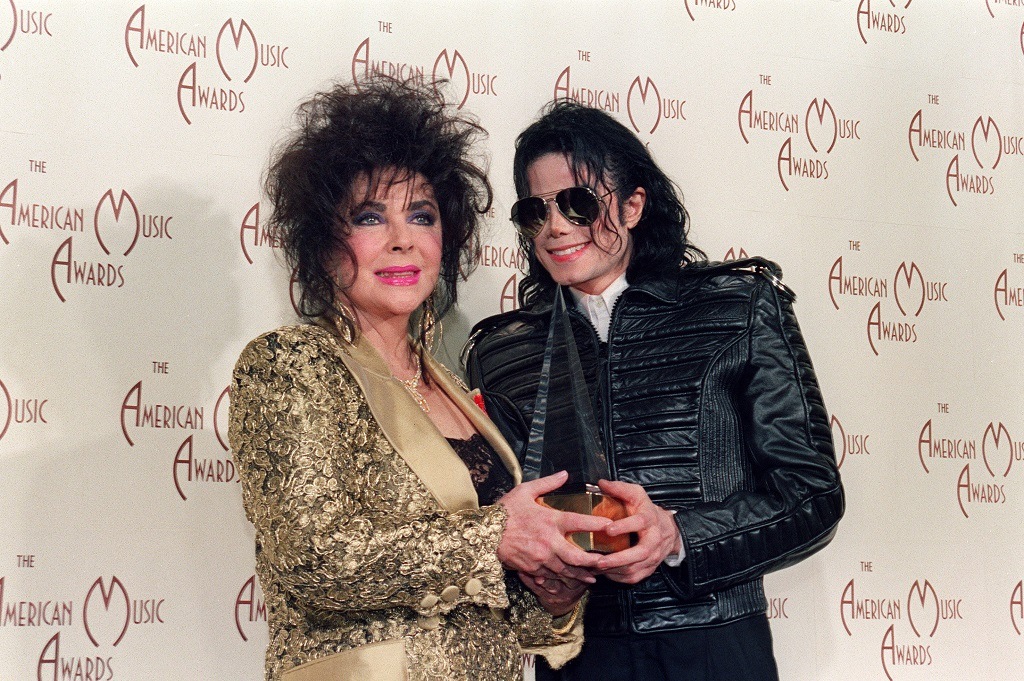 Heck, these two even had a joint biography released! From buying each other ridiculously expensive gifts to spending the holidays together, there really was no closer duo than Michael and Liz.
Next: Friends forever …
12. Brooke Shields
Like with many of his best female friends, Jackson was madly in love with Brooke Shields. He even asked her on more than one occasion to marry him. The model-turned-actress reportedly remained friends with Jackson later on in his life.
Next: An unlikely duo …
13. Steve Harvey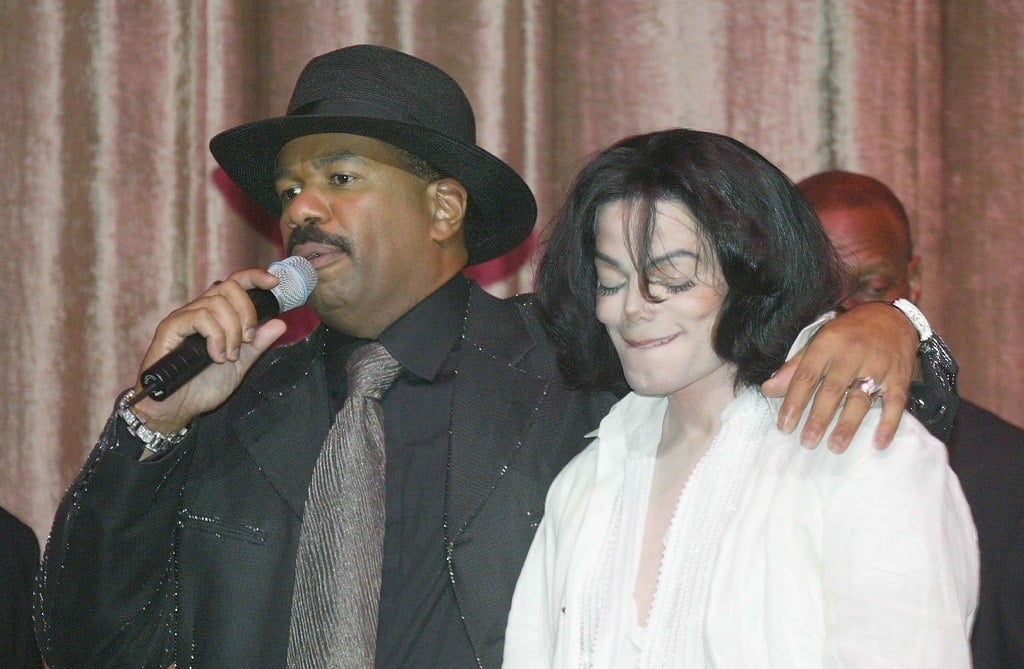 It sounds like a work of fiction that Jackson was close with comedian Steve Harvey. In fact, the two had a special bond — and Harvey continues to share great stories about their time together.
Next: Bet you didn't see this actor bust out his dance moves …
14. Wesley Snipes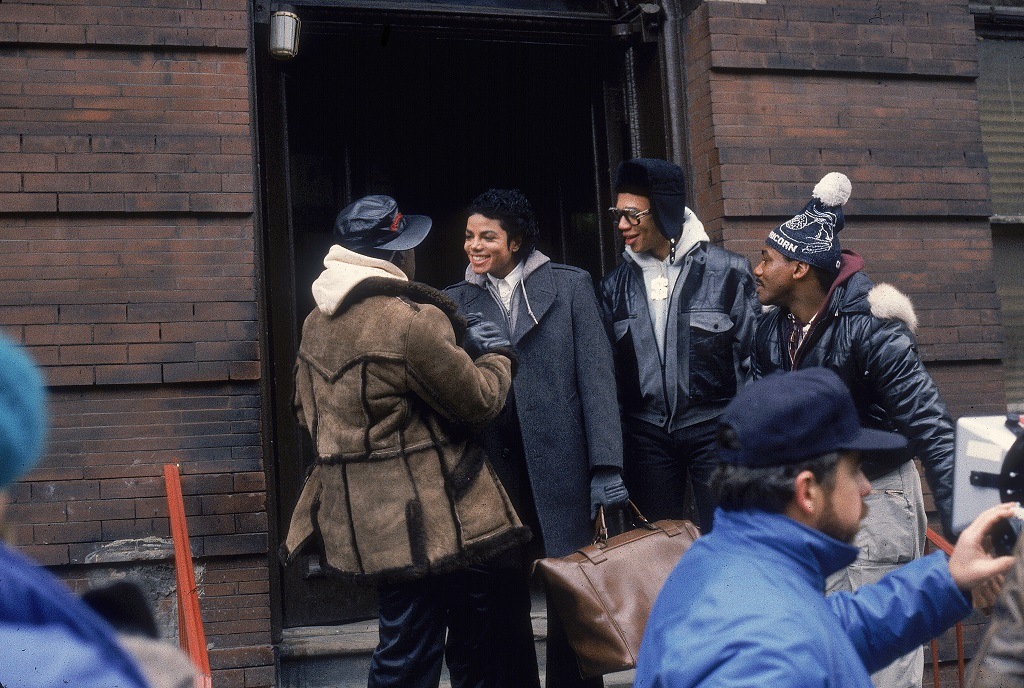 That's right — before he starred in big movies, Wesley Snipes played a lead role in the "Bad" music video. (And allegedly stole the part from Prince!) The two forged a bond through filming the video, which remains a career highlight for Snipes.
Next: Not just a friend …
15. Lisa Marie Presley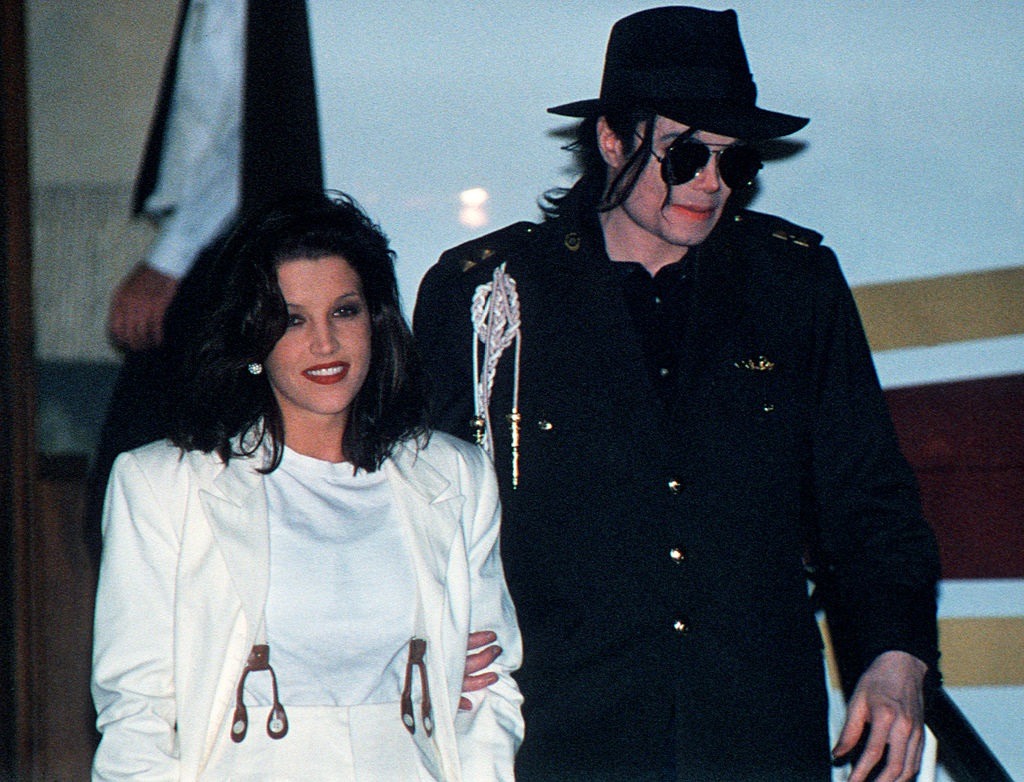 Yes, the two were briefly married. But they were also friends. In fact, the two continued to see each other on and off even after they got divorced in 1996.
Next: Knowing real royalty …
16. Prince Albert of Monaco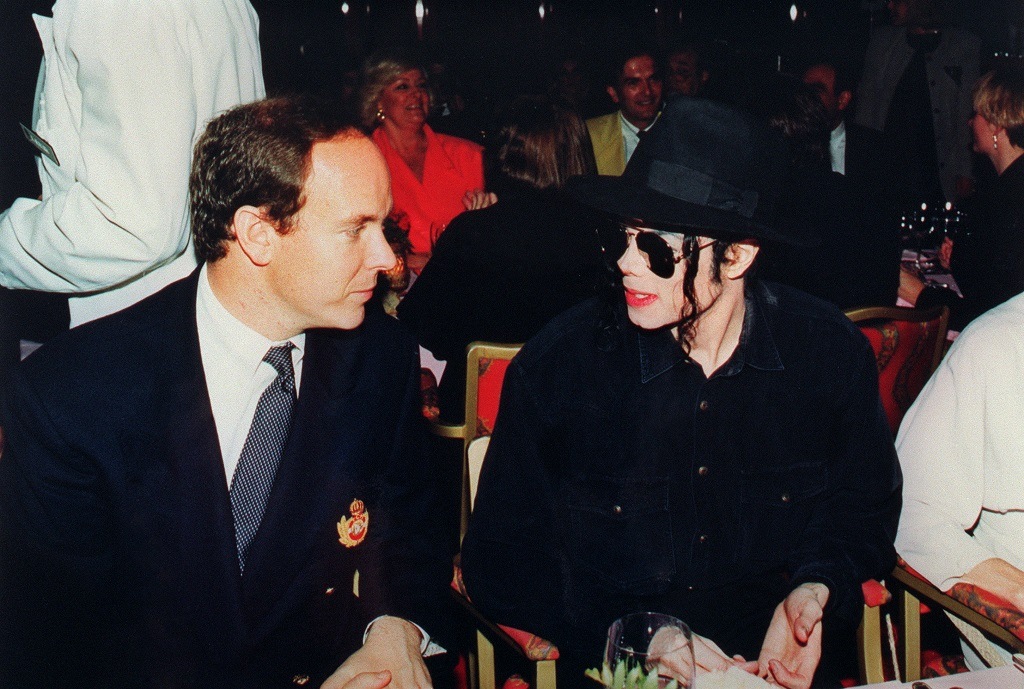 Being an international superstar meant Jackson had famous friends from different corners of the world. He is pictured about being very chummy with Prince Albert of Monaco, who founded the World Music Awards in 1989.
Next: Influences outside of music …
17. Nelson Mandela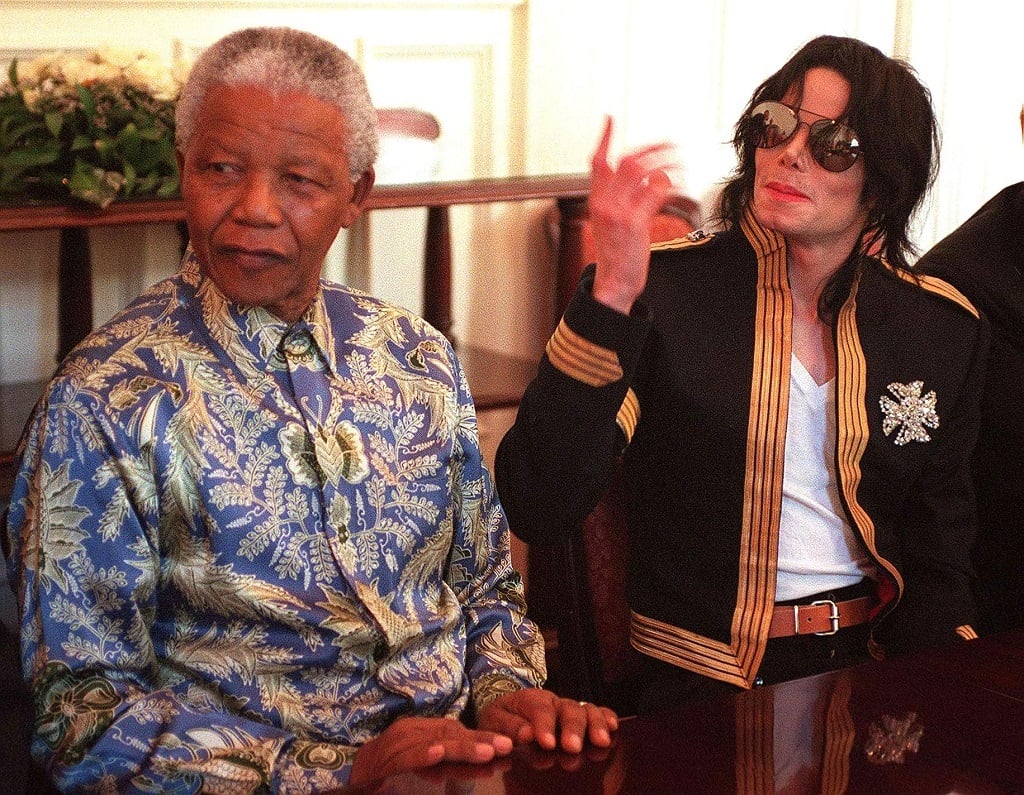 The late singer met with the late president often on trips to South Africa. Jackson reportedly gushed about how Mandela inspired him, while Mandela returned the favor when saying Jackson was like part of his family.
Next: A friend 'til the end …
18. Rev. Al Sharpton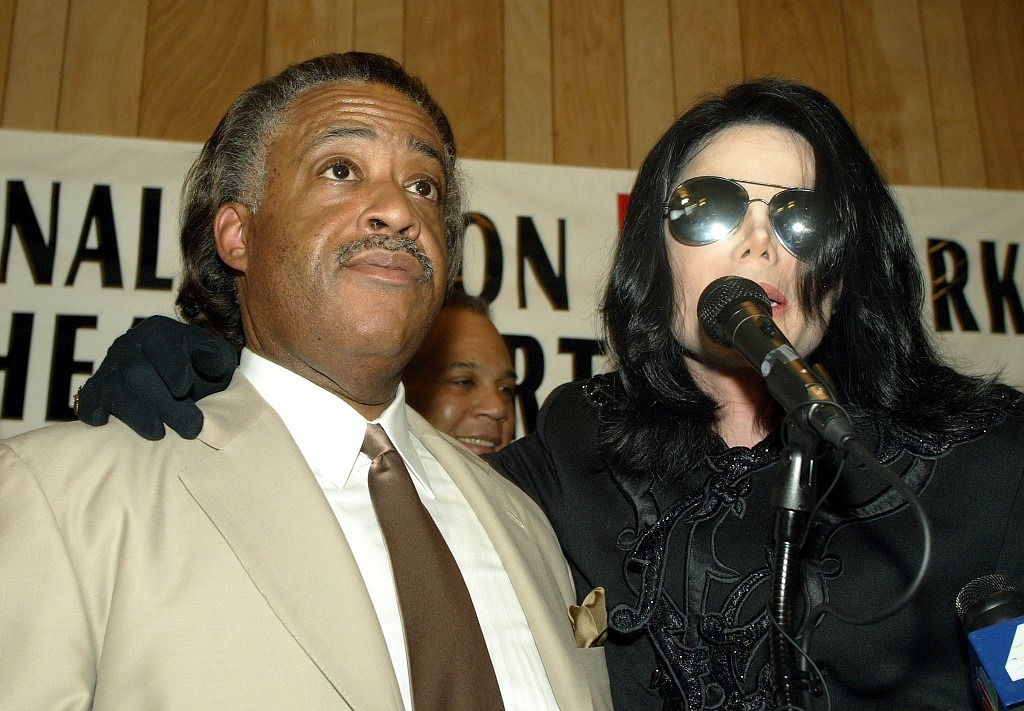 While some of Michael Jackson's friends deserted him late in life as his health and image suffered, Sharpton never stopped supporting him. After Jackson's death, his friend and occasional business partner worked to make sure the King of Pop was remembered for his musical legacy.
Next: And a friend from far away …
19. President Jerry Rawlings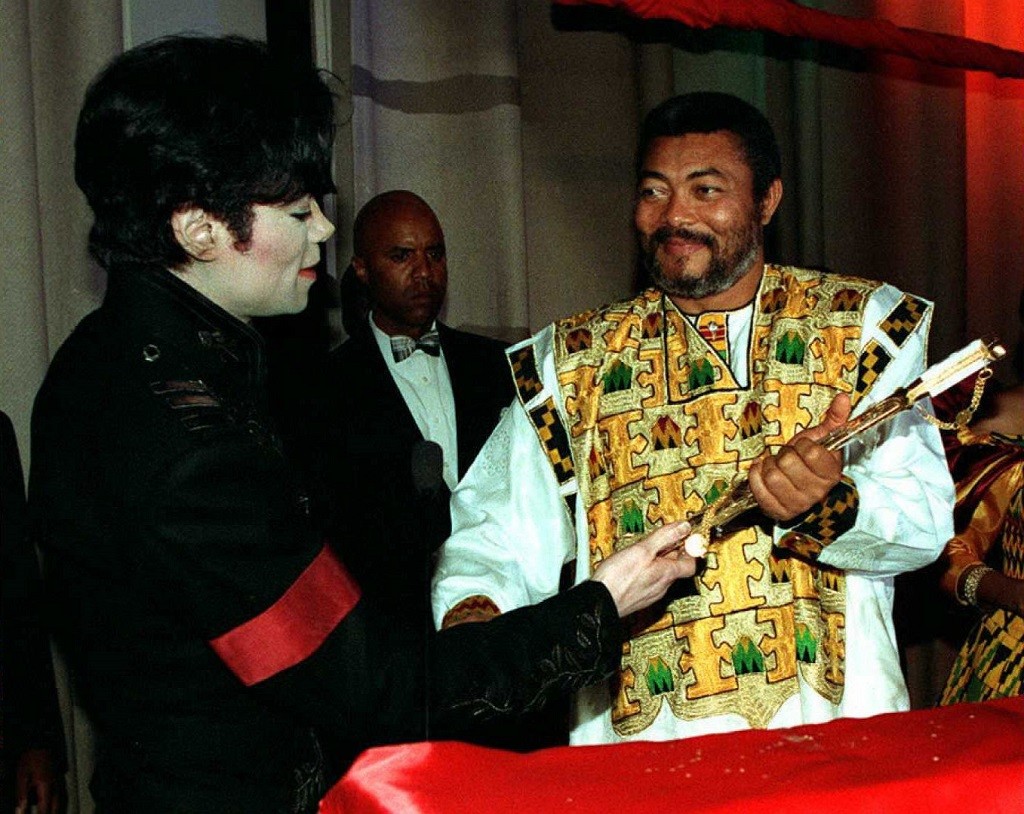 "I once had the honor of meeting with Michael and we struck a great friendship borne out of respect," the former president said after Jackson's death. "Michael changed the world and always knew that with change he would appeal to many across all borders even if some in the non-musical media did not always appreciate it."
Next: Bonding over beauty products …
20. Stevie Nicks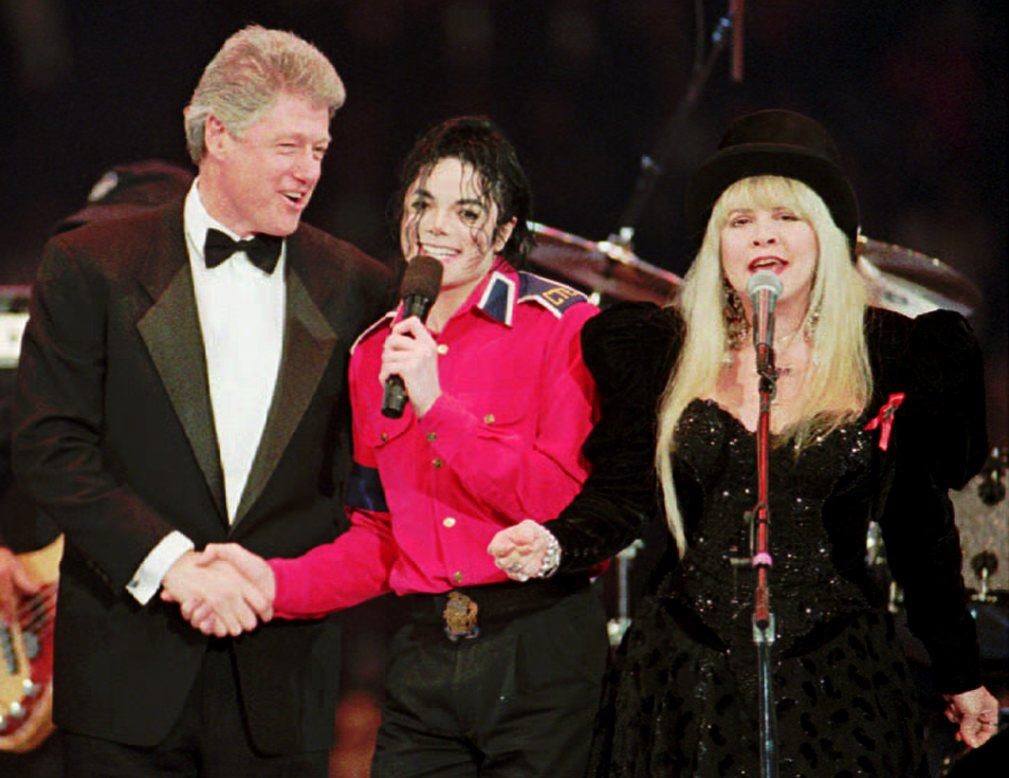 The Fleetwood Mac songstress recalled after Jackson's death that he had asked to borrow some of her concealer before they performed together at Bill Clinton's inauguration in 1993.
Next: A longstanding showbiz connection …
21. Dick Clark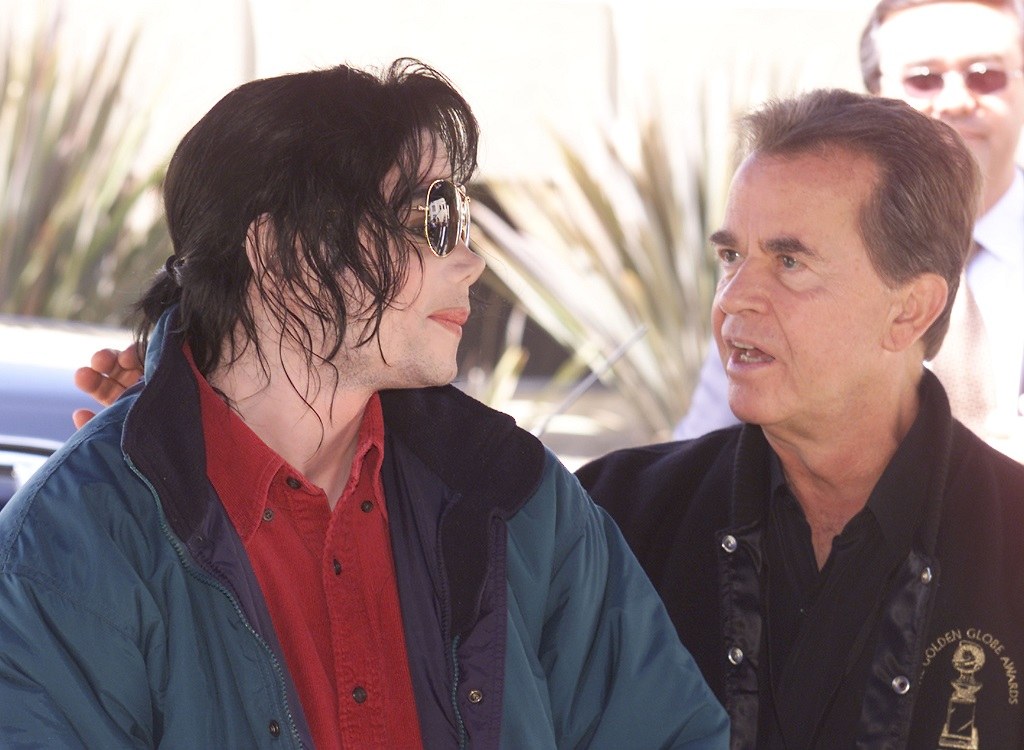 Dick Clark was one entertainer who knew Jackson for almost his entire life. "I knew Michael as a child and watched him grow over the years," the American Bandstand host mused following Jackson's death in 2009.
Next: Friends who were fans of each other …
22. Beyonce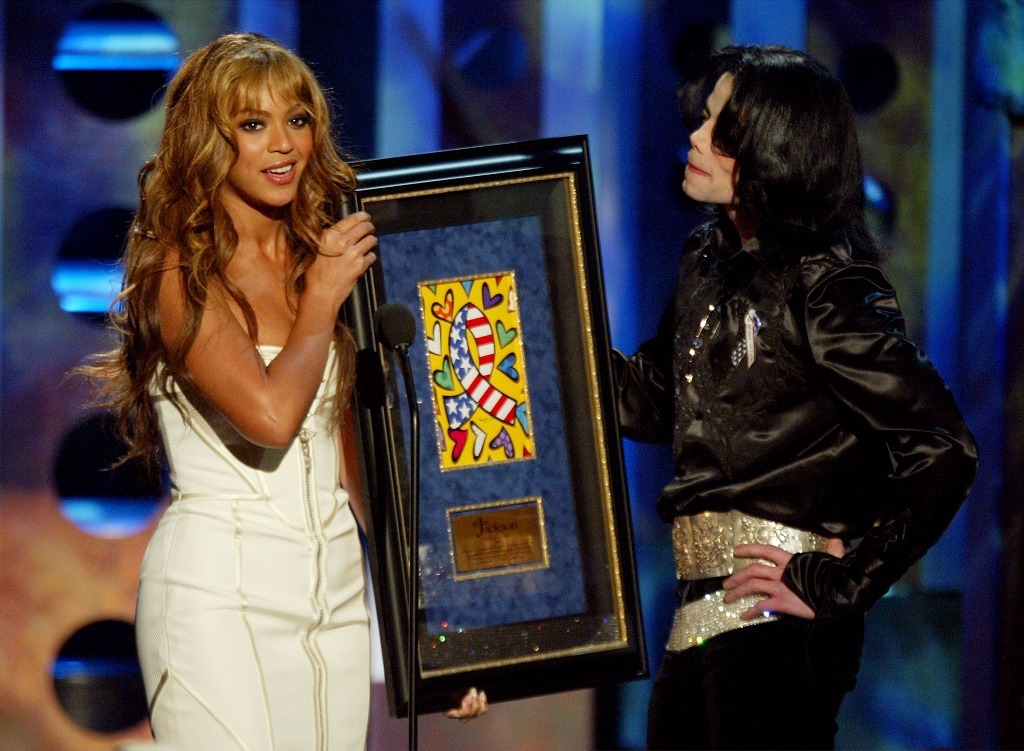 Michael Jackson was reportedly so enthralled with Beyonce, he went to a party she was going to be at for the sole purpose of being introduced to her. The two friends also stayed big fans of one another.
Next: They shared more than just Pepsi …
23. Britney Spears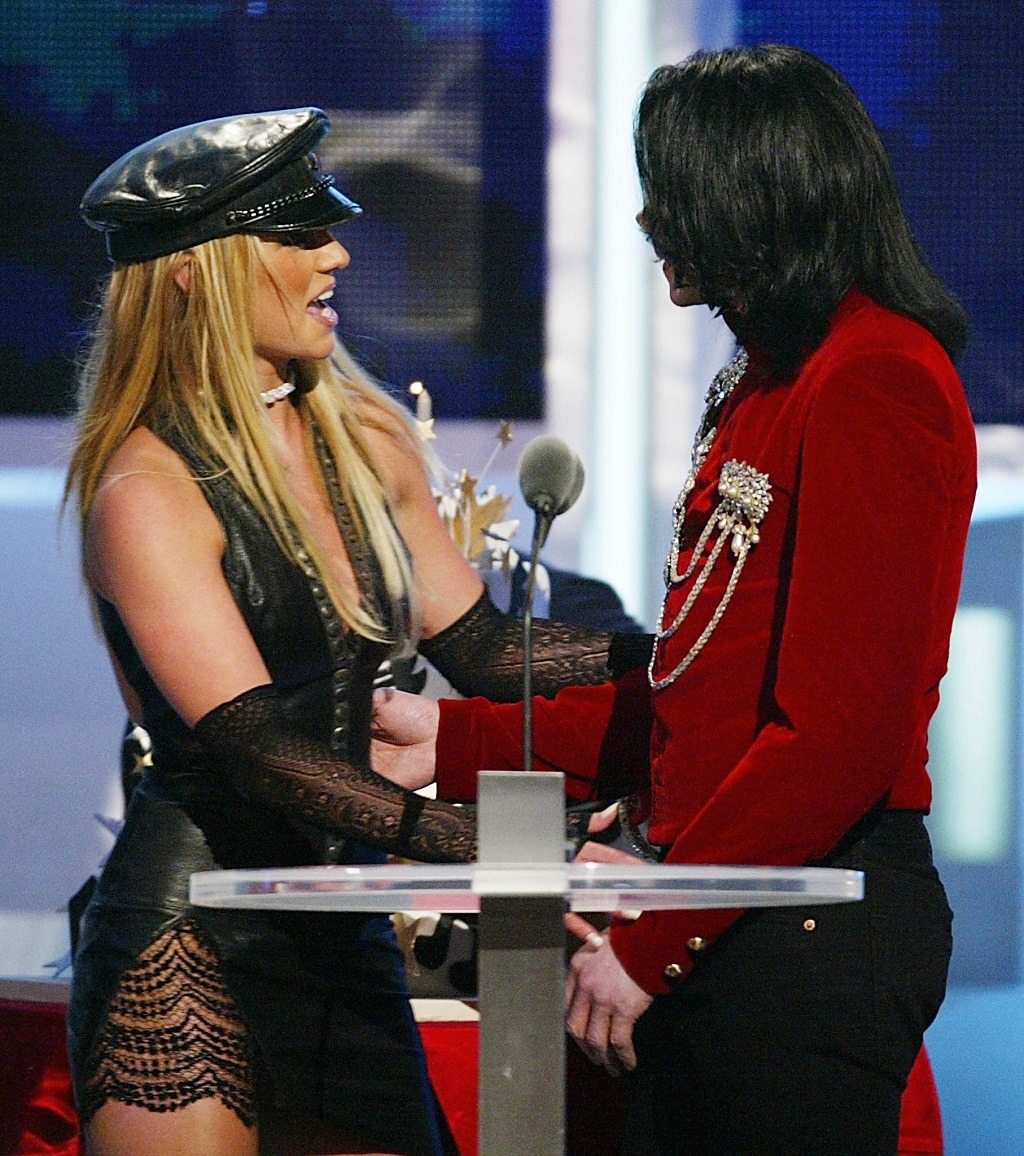 The friendship between these two pop stars was constant fodder for the tabloids in the early 2000s. Nevertheless, Spears considered Jackson a friend who had inspired her career. They even performed together at his 30th-anniversary show in 2001.
Next: More popstar friends …
24. Justin Timberlake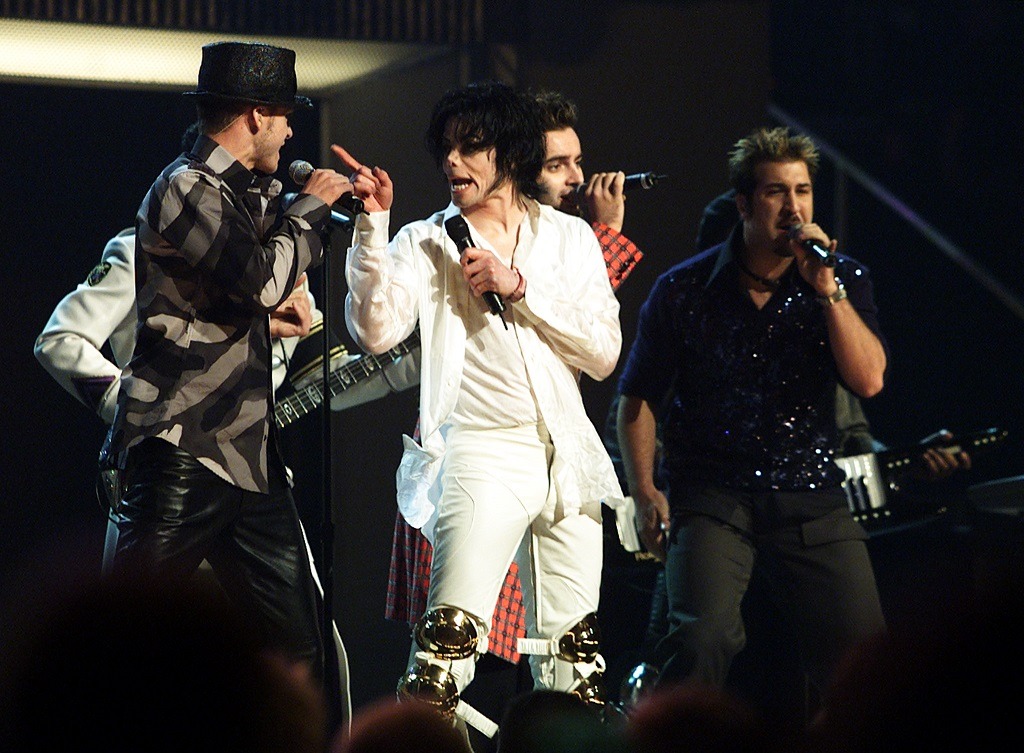 Justin Timberlake has credited the late King of Pop with giving him the idea — and the courage — to leave high-profile band N'SYNC and pursue a solo career. Clearly, Jackson's influence paid dividends.
Next: Another blast from the past …
25.  Cher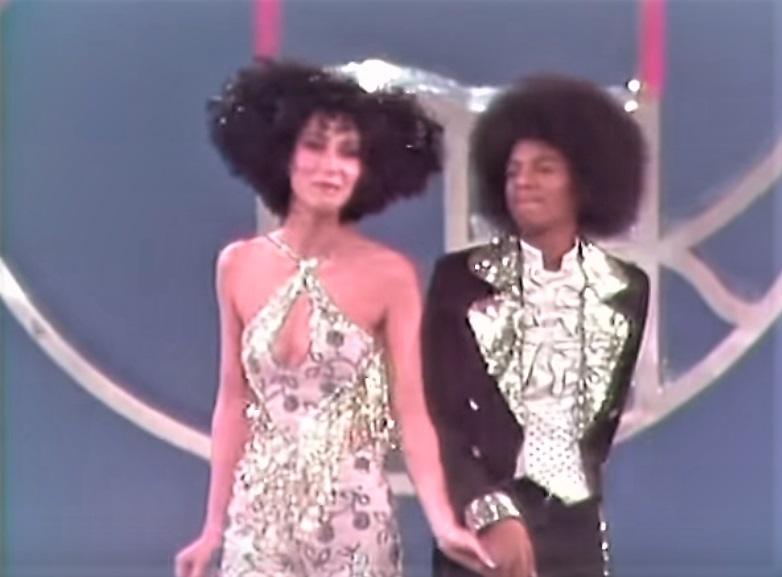 Yes — Michael Jackson had a thing for divas. He was particularly fond of Cher, who he first met as a young entertainer. They maintained a friendship throughout the years.
Next: Not the celebs you'd expect to see on this list …
26. Mickey and Minnie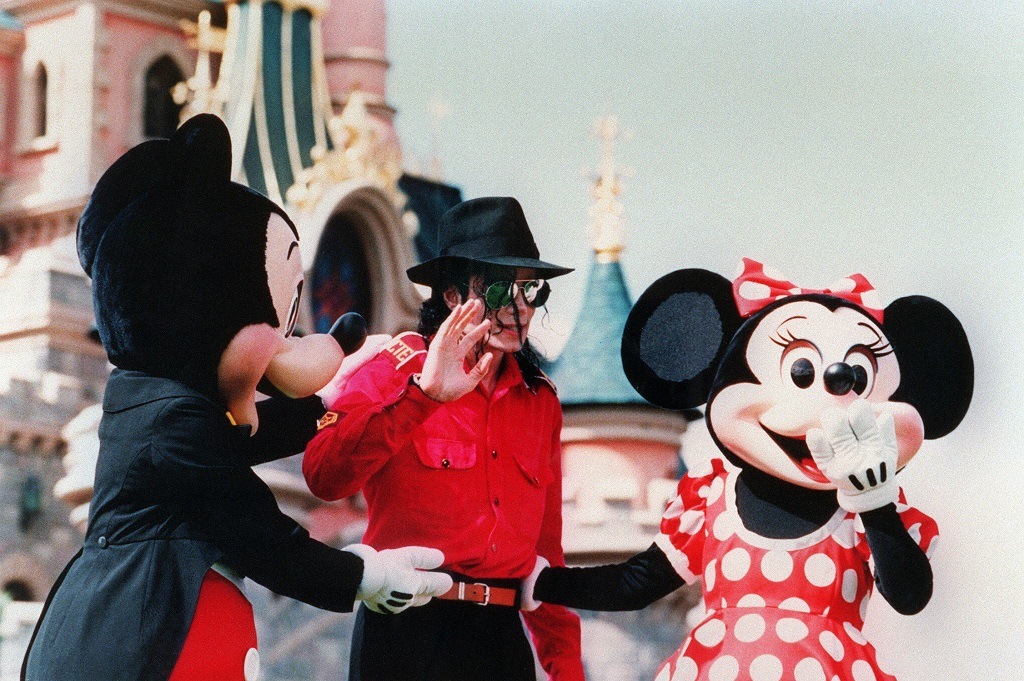 Of course these cartoon icons count as celebrities! Jackson was reportedly a huge Disney fan and was the title character in the 3D movie-ride "Captain EO" at the Anaheim theme park.
Next: In keeping with the animal theme …
27. Bubbles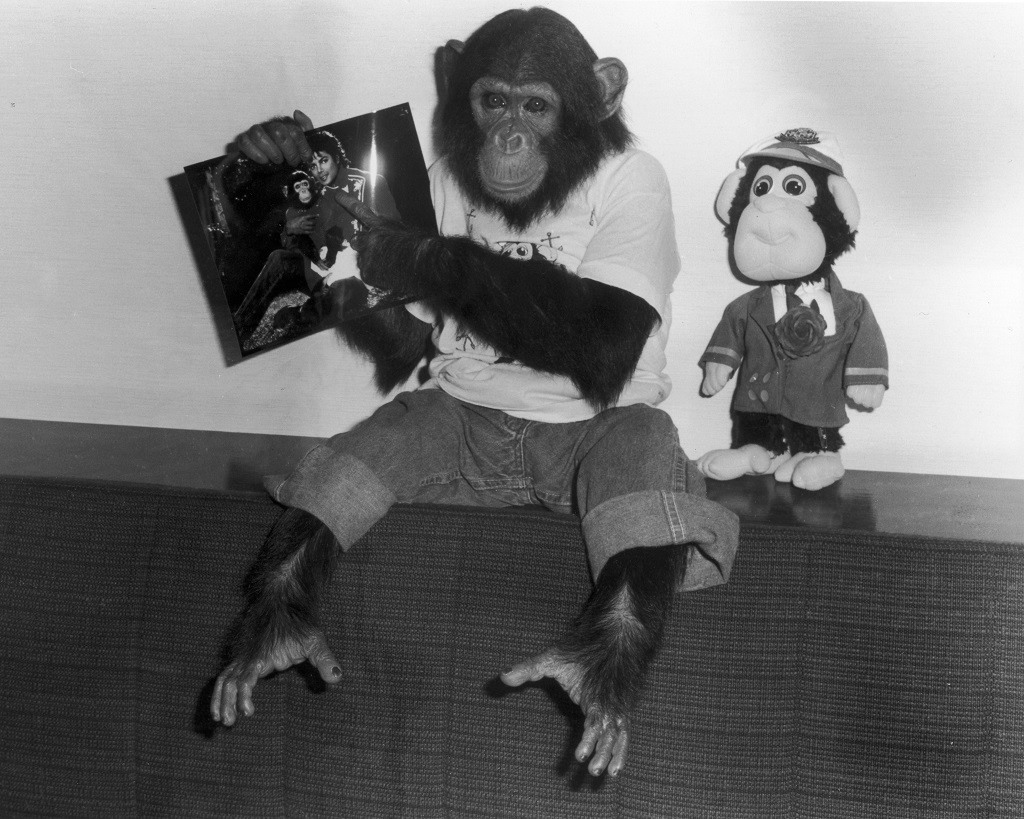 Technically, Bubbles became a celebrity because of Jackson. Nevertheless, the chimp gained fame for cameos in Jackson's music videos and for being dressed to look like his owner. Bubbles is reportedly still alive and residing at a sanctuary in Florida.
Next: This duo caused controversy …
28. Slash
The former Guns N' Roses lead guitarist teamed up with the King of Pop for the single "Give In To Me" back in 1991. Years later, former band manager  Doug Goldstein claimed the duet signaled the decline and eventual demise of GNR.
Next: Like family…
29. Debbie Rowe
Jackson's ex-wife gained notoriety for being the mother of his two oldest children. But the relationship spawned from an "instant friendship". They remained on good terms after their divorce — although she has reportedly been at odds with the rest of his family for years.
Next: Speaking of which …
30. Janet Jackson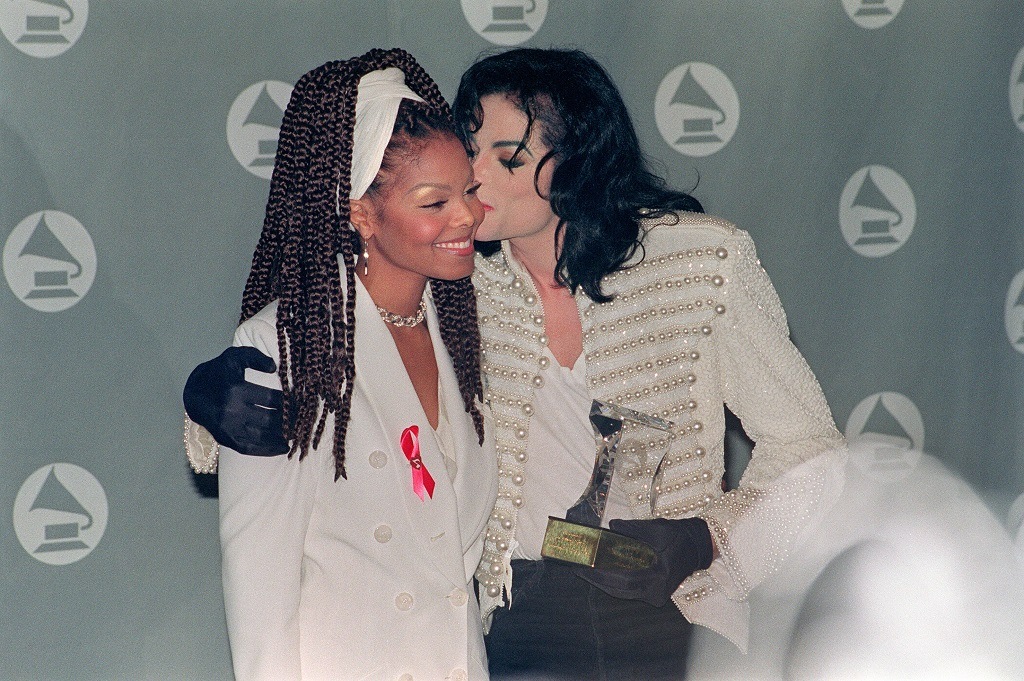 "When we were kids, we had so much fun together," Jackson told Oprah after her brother's passing. "We used to spend every day, all day, together." Janet reportedly last saw Michael a month before he died.
Check out The Cheat Sheet on Facebook!