Michael Jackson's Son Prince Jackson Shares 1 Piece of Advice From His Dad He Still Follows
More than a decade has passed since Michael Jackson's death, and his children Prince Michael, Paris, and Bigi Jackson are making their own moves as adults in the world.
Prince, the eldest of the Jackson children, is a philanthropist and works in entertainment while sister Paris launched her own music career. Though Prince tends to stay out of the spotlight, he recently opened up about his father and his current ventures.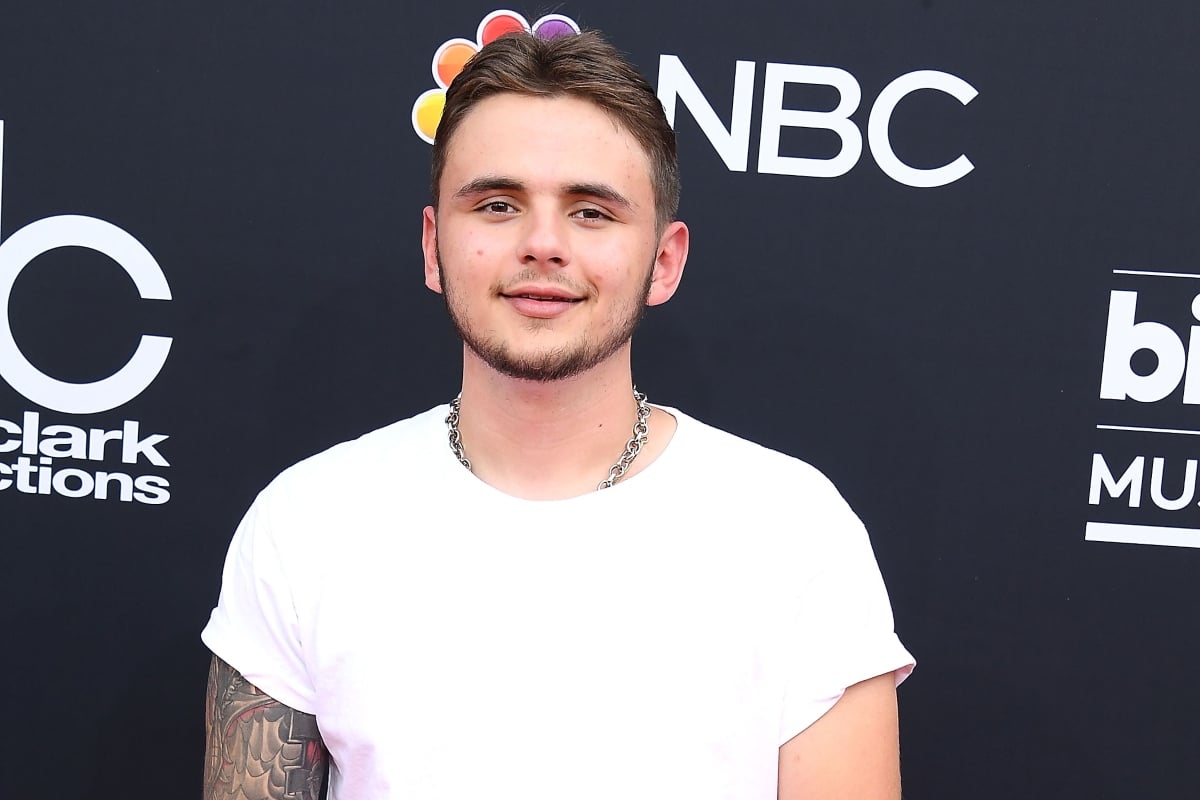 Michael 'Prince' Joseph Jackson wants to uphold his dad's legacy
After graduating college in 2019 with a degree in business, Michael Joseph Jackson Jr. — who goes by Prince — continued his work in entertainment as a director and music producer. But for years, he's been doing charitable work through his own non-profit organization, the Heal Los Angeles Foundation.
As a co-founder, Jackson is hands-on with fundraising, outreach, and direct assistance with food, education, and extracurricular activities for the community.
Recently, his organization focused their efforts on providing access to food and healthcare during the pandemic. His interest in philanthropy is something Jackson's father cultivated in him from a young age.
RELATED: Michael Jackson's Kids Are Now All on Their Own, Youngest Son Buys First Home
Prince Jackson reveals what wisdom his dad Michael Jackson passed to him
Jackson made a rare appearance on Fox Soul's The Mix to discuss his charity work and provided a tiny glimpse into his personal life. He opened up about how close his family is and expressed how grateful he is to have such a large support system.
Jackson also shared that his dad exposed him and his siblings to a variety of music as they grew up. Along with that, Michael Jackson also taught his kids that a tremendous amount of work is put into creating music.
Jackson admitted that his father also imparted plenty of "nuggets" when it came to life lessons, and he talked about of the most important piece of his dad's wisdom that he applies in his life.
"The one that is my guiding principle is that you never stop learning," he said. "And my father would also say something along the lines of 'The minute that you stop learning is the minute that you're going to start dying.'"
Jackson also credits his father with instilling in him a sense of community and giving back.
Jackson shared a funny anecdote about his father's fame
During his chat with The Mix crew, Jackson was asked how old he was when he realized Michael Jackson was a megastar. He said there were clues along the way, but he finally figured it out when he was about 9 or 10 years old.
Jackson watched one of his father's concert videos and saw a "sea of people," some of whom fainted at the sight of his dad. He finally said to him, "Why are they fainting? I see you every day and I don't faint." He said that's when he got the message that people were touched by his father's music and performances.
Fans are welcome to keep up with Prince Jackson on Instagram and Twitter to learn more about his non-profit, Heal LA, and his upcoming projects.