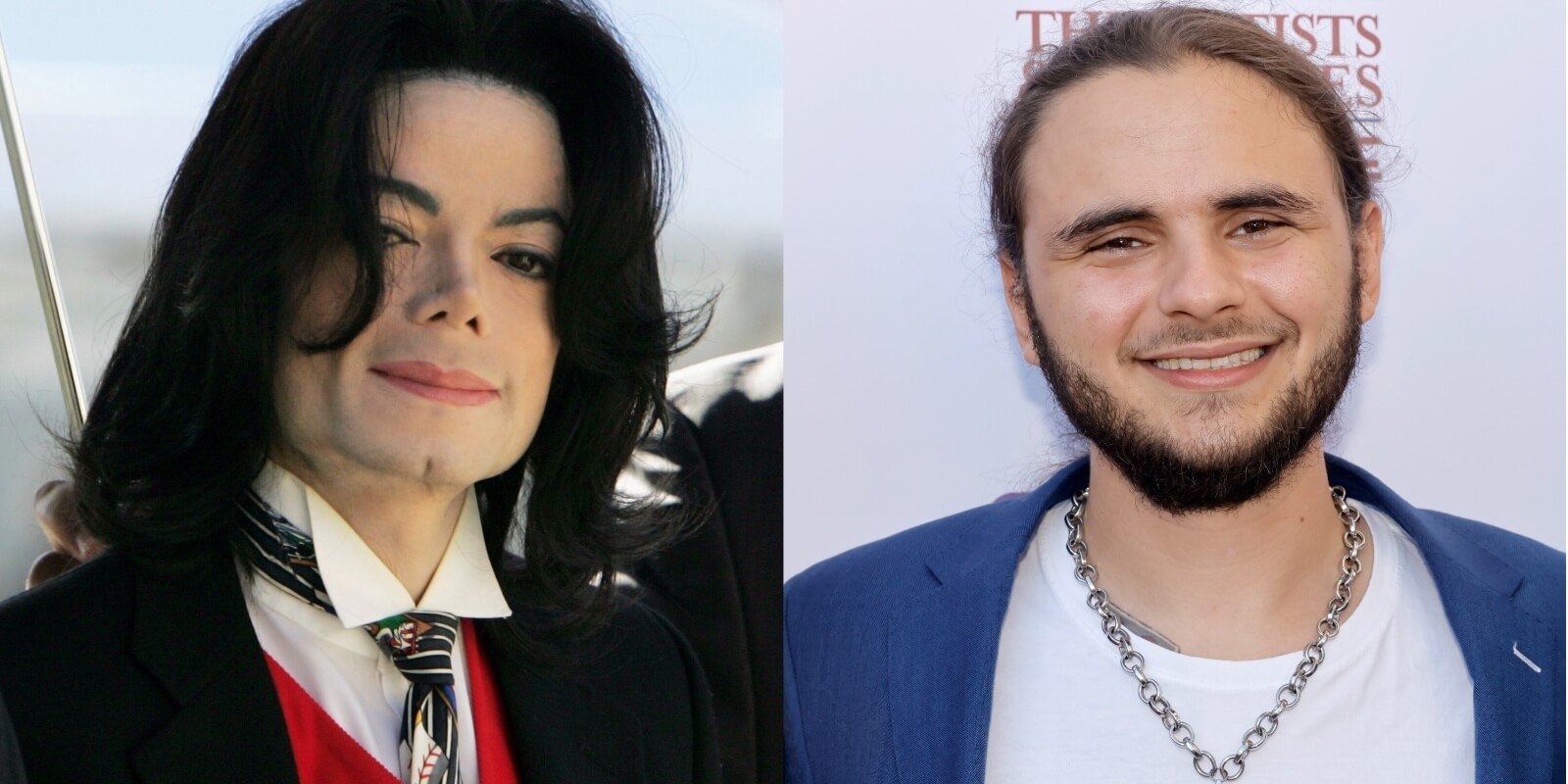 Michael Jackson's Son Prince Addresses Why the Late Star Really Lightened His Skin
The king of pop's son revealed more about the condition that altered his father's appearance in the later years of his life.
Much ado was made about Michael Jackson's appearance in the later years of his life. The king of pop's skin tone was noticeably lighter than when he first burst onto the music scene in the early 1970s alongside his brothers, The Jackson 5. In a new interview, Michael's son Prince discussed this topic and shared why the superstar entertainer lightened his skin.
Michael Jackson's son, Prince, reveals the real reason the King of Pop's skin was so light
In an interview with Mike Tyson for the podcast Hotboxin' With Mike Tyson, Prince Jackson addressed the longstanding rumor that Michael Jackson changed his skin color. Prince admitted that his father shared details of a skin condition with him when he was younger.
Mike Tyson began the conversation surrounding Michael's changed appearance. Michael told him, "Everybody thought he was changing his skin because he wanted to be white; he was changing it because he wanted to glow … He wanted to be a light."
In response, his son Prince said, "When I was younger, he was always explaining to me, speaking about that. He had a skin condition called vitiligo."
He continued, "I think it was even in the autopsy report. I think the cause of it, it's up for speculation, but it's either vitiligo or some form of lupus that contributed to the vitiligo."
Michael Jackson had 'insecurity' about his appearance, claims his son Prince Jackson
As Prince Jackson spoke more about his father, Michael Jackson, he revealed even more intimate details about the King of Pop. Prince admits that Michael had "insecurity" about his appearance.
"He had a lot of insecurity around, looking blotchy in his appearance," Prince said. "So, he wanted to see if he could smooth out his appearance to help with his security on his, I guess, physical appearance."
He then addressed the idea of Michael "glowing." Prince said, "That may have also had something to do with it 'cause he was visionary in the way he thought, right?"
How many children did Michael Jackson have?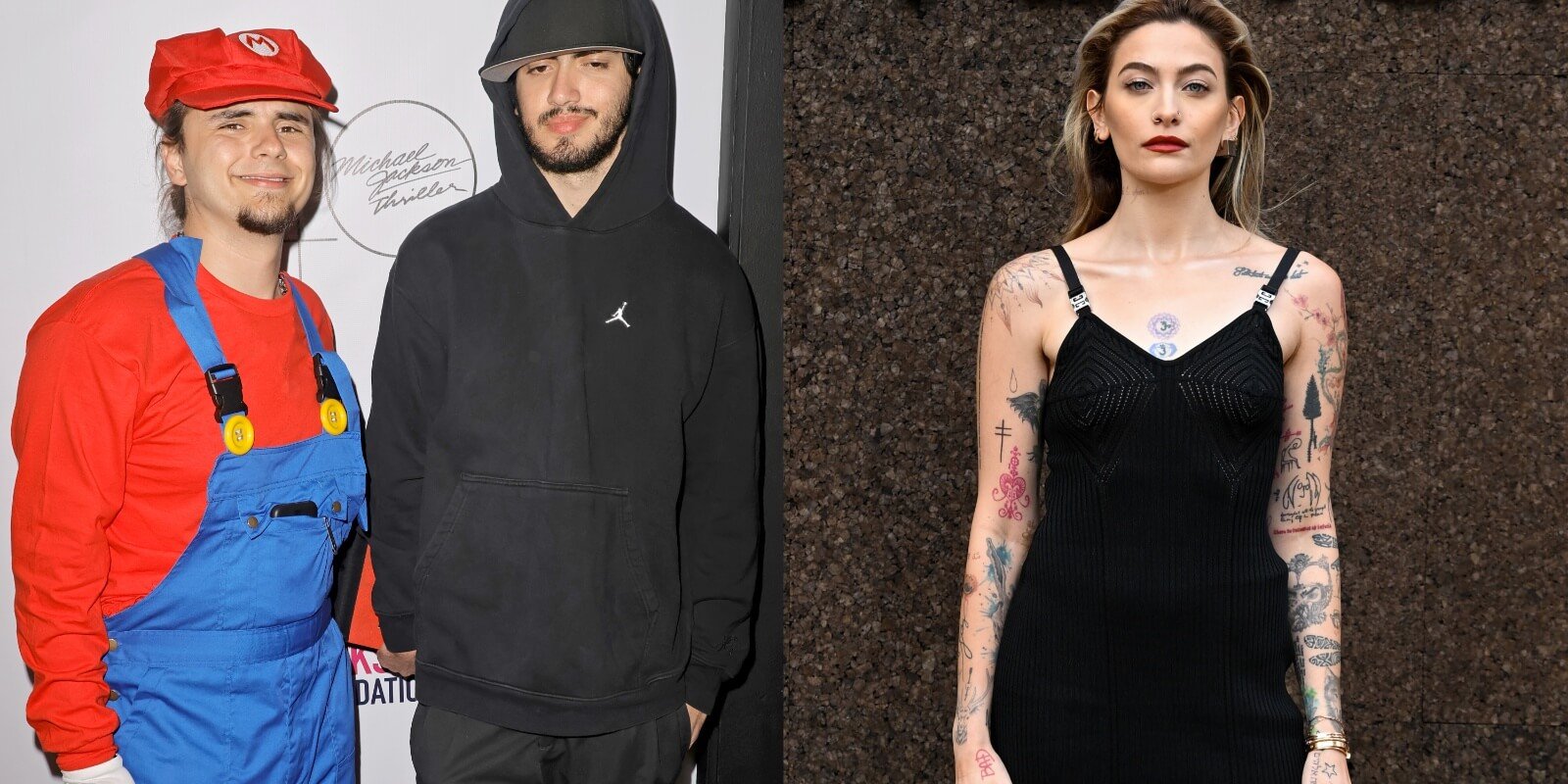 Michael Jackson is the father of three children. Two share the same biological mother, while a third was born via surrogate.
The oldest of Michael Jackson's children is Michael Joseph Jackson, Jr., known as Prince Michael Jackson. The 26-year-old's godparents are Macauley Culkin and Elizabeth Taylor.
Prince is Michael's first child with ex-wife Debbie Rowe. In a statement shared by MTV when his first child was born, Michael said, "Words can't describe how I feel. I have been blessed beyond comprehension, and I will work tirelessly at being the best father that I can possibly be."
Michael welcomed a second child with Rowe one year later, a daughter, Paris Michael Katherine Jackson. She was named after the city she was conceived in, her father and grandmother.
The 25-year-old also shares the same godparents as her brother. She called Prince "my twin" to People Magazine, saying, "he's everything."
Michael Jackson's third child, Bigi, formerly known as Blanket, is now 21 years old. He was carried via surrogate.
Bigi gave an interview with Good Morning Britain in 2021, where he spoke about his desire to make an impact in the world. "That's what each of us [siblings] wants to do — make things that people enjoy but also benefit their lives," he said.
Michael Jackson's children are pursuing their own individual pursuits. Only Paris Jackson has embarked on a music career.