Michael Jackson's Daughter Paris Jackson Once Believed Wearing Masks Was 'Stupid'
The iconic superstar Michael Jackson was known for having his kids wear masks whenever they were out in public. Although he was trying to protect his children from the attention of fame, not everyone initially appreciated the gesture. In particular, Paris Jackson hated wearing masks growing up.
Paris Jackson didn't know Michael Jackson was a superstar growing up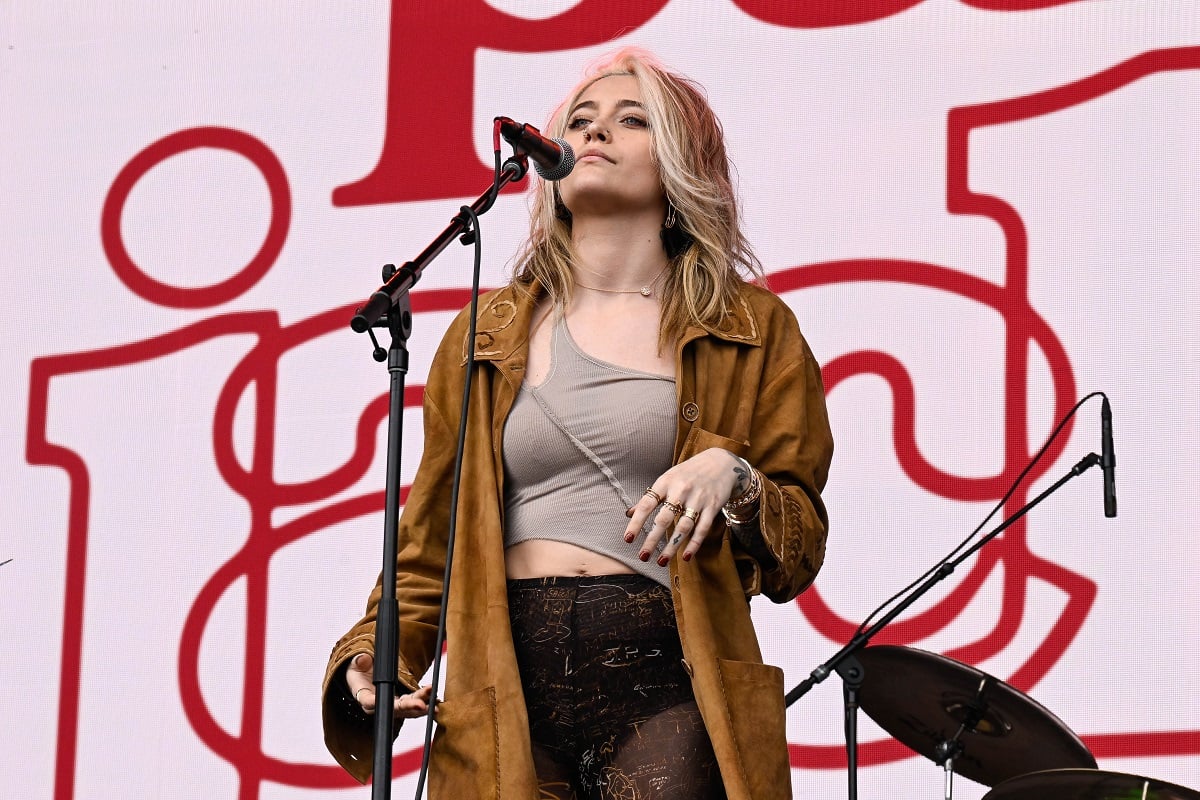 Michael Jackson wanted his children to have as normal of a life as possible despite all of his fame. The "Thriller" singer was motivated by the fact that his own upbringing wasn't like other kids his age.
"He told us that when he was younger, he didn't really have a childhood. Like, he would be stuck in the studio, singing while all the other kids were out playing. And he wanted us to have that," Paris once said in an interview with Naomi Campbell.
At an early age, Paris and her siblings were unaware of Jackson's megastar status. They simply knew him as their father.
"I just thought his name was Dad, Daddy. We didn't really know who he was. But he was our world. And we were his world," she confided to Rolling Stone.
Even though they grew up with so much at their disposal in Neverland Ranch, Jackson would do his best to make sure his children were well-adjusted at an early age.

"We couldn't just go on the rides whenever we wanted to. We actually had a pretty normal life. Like, we had school every single day, and we had to be good," she revealed.
Paris Jackson initially thought wearing masks was stupid
As many know, Paris and her siblings were often seen in public covering their faces with masks. At the time, Paris admitted that she was against this routine.
"'This is stupid,'" she recalled saying on The Ellen Degeneres Show (via Contact Music). "'Why am I wearing a mask?'"
Later on, however, Paris would understand what wearing a mask did for her in the long run. This made her realize that the Grammy-winner was just trying to keep them out of the spotlight at a very young age.
"But I kind of realized the older I got, he only tried to protect us and he'd explain that to us too," she said.
The masks eventually gave the opportunity for Paris to have some level of anonymity at school as well.
"I do have like a regular childhood. I mean, I'm treated the same," Paris added. "When I came to [my new school] they didn't know who I was. I was like, 'Yes, I have a chance to be normal.'"
Paris Jackson once believed her father died due to foul play
Michael Jackson died at the age of 50, and the cause of death was determined as cardiac arrest. But his daughter once believed that there was a conspiracy attached to his death. This was because of worries Jackson would tell Paris he had.
"He would drop hints about people being out to get him. And at some point, he was like, 'They're gonna kill me one day,'" she recalled.
Although she figured the theory might have sounded farfetched, she nonetheless believed it.
"It sounds like a total conspiracy theory and it sounds like bulls***, but all real fans and everybody in the family knows it. It was a setup," she said.
RELATED: Paris Jackson Opens Up About Discovering Her Sexuality and Gaining Her Family's Support