Michael Jackson's Secret Tattoos Were Revealed Posthumously
Michael Jackson's sudden death in 2009 left the world with many unanswered questions. People wondered a lot of things about the 50-year old pop star, but few ever suspected that Jackson had multiple secret tattoos. In truth, he had several tats that were not revealed until a medical examiner discovered them at his autopsy.
Michael Jackson's early years
Born Michael Joseph Jackson on Aug. 29, 1958, the acclaimed King of Pop achieved fame at a remarkably young age. Along with brothers Tito, Jermaine, Jackie, and Marlon, the Jackson Five thrilled audiences and radio listeners alike with numerous chart-climbing hits, including ABC, The Love You Save, I Want You Back, and Dancing Machine.
In 1975, Jackson and three of his brothers changed record companies, making the move from Motown to CBS Records where they added brother Randy to the mix and repackaged themselves as The Jacksons. Jermaine stayed with Motown to pursue a solo career.
In 1978, Jackson broke with the band and moved to New York City to fill the role of the scarecrow in Sidney Lumet's film adaptation of The Wizard of Oz. Co-starring Diana Ross and Nipsey Russell, The Wiz was a box office bomb, yet did much to herald the beginning of Jackson's adult career.
After parting ways with The Jacksons, Jackson recorded 10 best-selling albums, including Off The Wall, Thriller, and Bad. By the time of his death, Jackson had earned 13 Grammys and 23 American Music Awards.
Jackson was posthumously given two more AMA awards at the 2009 ceremonies. The celebrated singer also made films. In addition to The Wiz, Jackson appeared in movies such as Captain EO, Moonwalker, and Men in Black II.
Jackson's controversial adulthood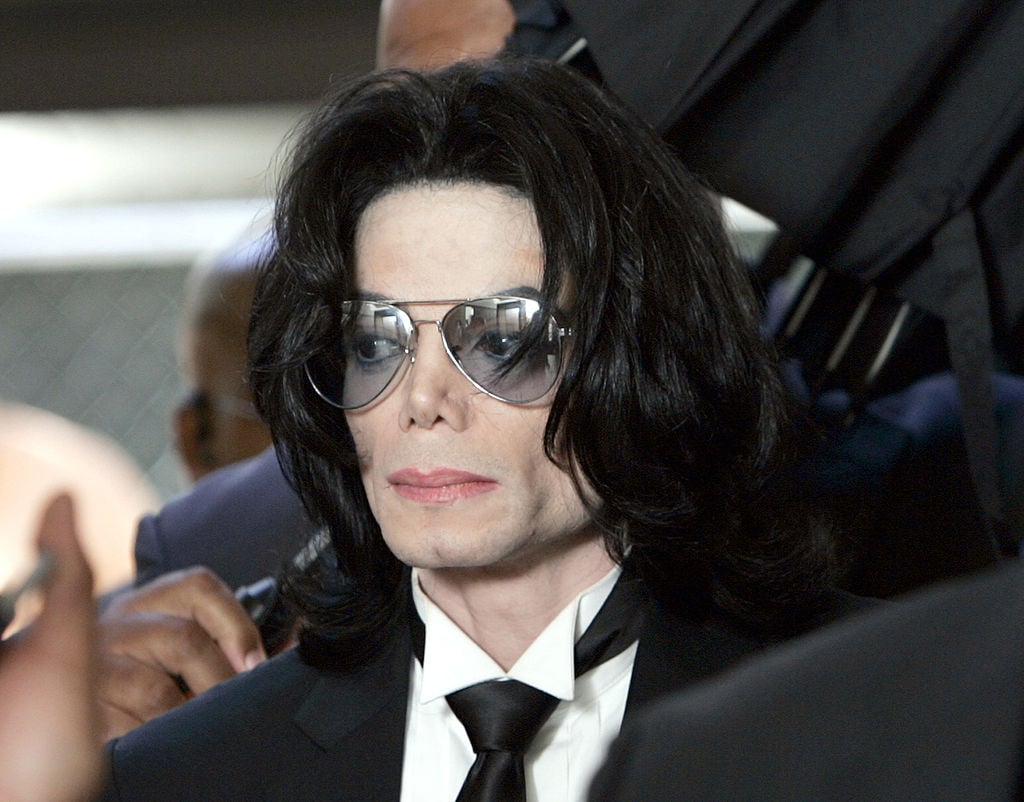 RELATED: Michael Jackson: Why 'Don't Stop 'Til You Get Enough' Scandalized His Mom
As a youngster and throughout adolescence, Jackson's skin tone was a lovely shade of chocolate brown. In the mid-'80s, however, fans began to notice that the singer's skin was dramatically lightening.
For the rest of his life, Jackson was hounded by rumors that he deliberately bleached his skin in an effort to look more white. Jackson was diagnosed with the skin condition vitiligo in 1983 but did not reveal the truth until many years later.
Rumors that Jackson engaged in inappropriate relationships with underage boys started in the early 1990s when the parents of a 13-year-old boy accused the entertainer of improper behavior. An investigation revealed no wrongdoing, and when the young plaintiff refused to testify no charges were brought against Jackson.
The coroner uncovers Michael Jackson's secret tattoos
On the final night of his life, Jackson called his personal physician, Conrad Murray, with complaints of dehydration and sleeplessness. The doctor who claimed he "loved" Jackson came to the singer's rented mansion in the Holmby Hills neighborhood of Los Angeles, where he delivered what turned out to be a fatal dose of the surgical anesthetic Propofol.
Upon finding Jackson had stopped breathing, Murray tried to revive the 50-year-old singer to no avail. The King of Pop was pronounced dead at UCLA Medical Center at 2:26 p.m. on June 25, 2009.
The coroner who examined Jackson's body noted several skin abnormalities, including a loss of pigmentation due to vitiligo. He also found numerous tattoos, none of which were typical.
Jackson's tats were cosmetic in nature. Perhaps in an effort to retain a youthful look on stage, Jackson had gone under the artist's needle to receive tattooed-on eyebrows and permanent black eyeliner. He also had pink tattooed lip liner as well as a dark tat that stretched "across the top of his head from ear to ear," according to The Telegraph.