What Is Michael Jackson's 'Thriller' Song About?
Not every music video features zombies, werewolves, and legendary dance numbers. That's just part of the reason why Michael Jackson's "Thriller" is so iconic, appearing on Halloween playlists decades after its release.
What is "Thriller" actually about? Here's what we know about Jackson's short film-turned music video.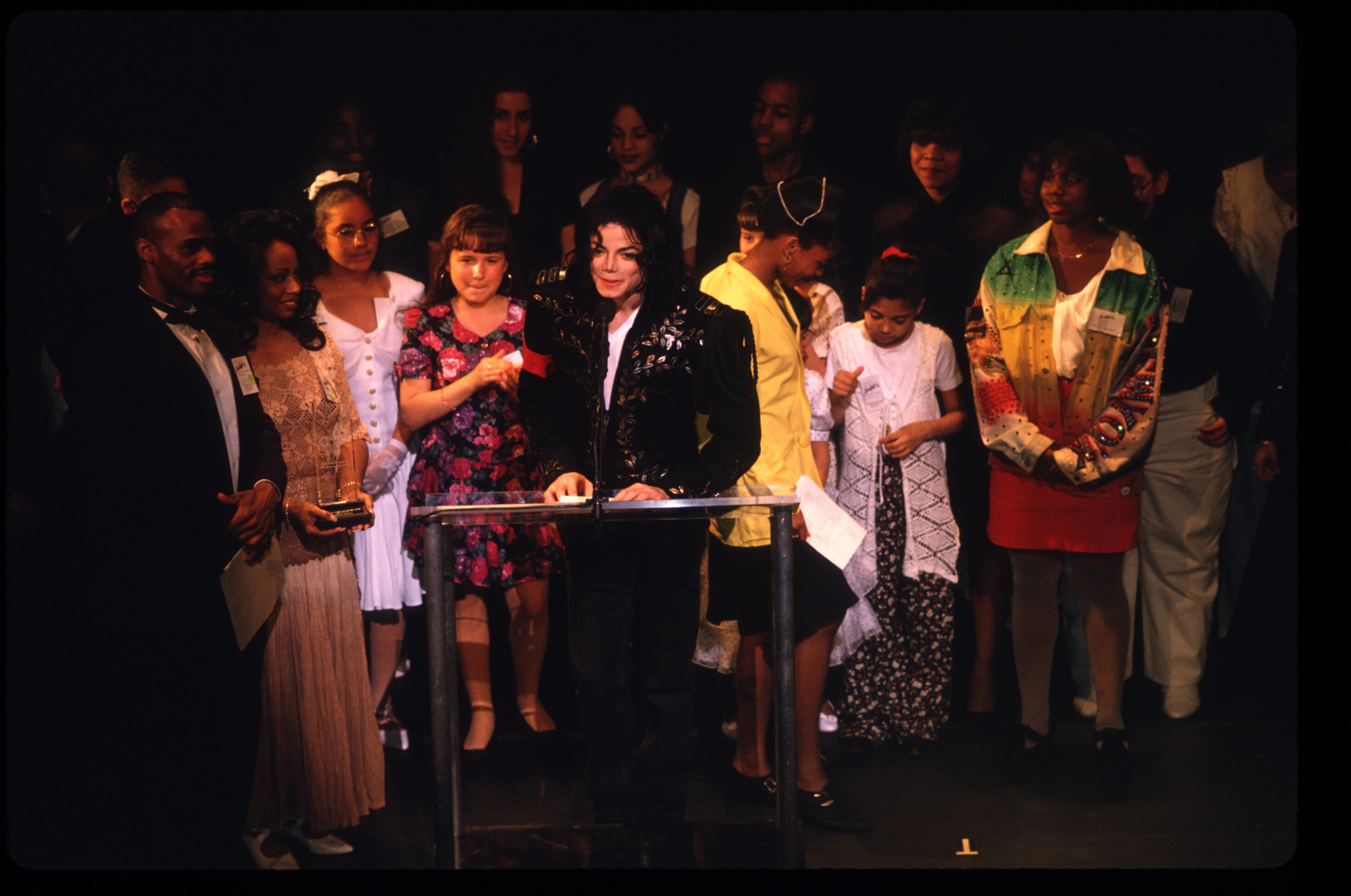 Michael Jackson released the 'Thriller' short film in conjunction with his album, 'Thriller'
No mere mortal can resist the evil of a "Thriller." Jackson released the album Thriller in 1982, with his "Thriller" short film premiering in December 1983. Since then, it's become a favorite song (and music video) of the Halloween season.
Especially with the Vincent Price narration, "Thriller" is a horror movie in song form. It tells the story of one night, close to midnight to be exact, and the "terror on the screen" that haunts the singer and his date.
What is the symbolism behind the Michael Jackson 'Thriller' music video?
The meaning of "Thriller" mostly becomes apparent when watching the short film. In it, Jackson transforms from a human to a zombie-like creature. With other monsters lurking in the dark, the only thing that could save them was a "thriller."
When it comes to the theme of the "Thriller" music video, it's primarily up to fans' interpretations. Some argue the concept of safety and security. No matter where you are or who you are, things can always go awry.
Others interpreted it as the fear of change and growing up, as Jackson transformed from a regular person to a zombie-like creature. The zombies could represent adulthood, although scary, could be filled with a soul for getting down.
This "fear of change" is somewhat illustrated by Jackson's ghoulish transition in "Thriller." During an interview with Rolling Stone, the short film's director explained one metaphor especially present in the music video.
"In adolescence, youngsters begin to grow hair in unexpected places and parts of their anatomy swell and grow," John Landis explained regarding the werewolf metaphor in cinema. "Everyone experiences these physical transformations in their bodies and new, unfamiliar, sexual thoughts in their minds. No wonder we readily accept the concept of a literal metamorphosis."
'Thriller' is a fan-favorite Michael Jackson production
This short film was historic for several reasons, the biggest being its longevity. Some fans listen to "Thriller" and stream its music video every year around Halloween, making it one of Jackson's most popular YouTube videos.
At the time, "Thriller" was one of the most expensive music videos to create — an "unprecedented" $900,000. To help offset the cost, Jackson shot a "making of" documentary, becoming one of the first artists to do so. This singer even had the "Thriller" short film play in theaters for a limited time following its release.
Music by Jackson is available on most major streaming platforms, while the "Thriller" short film is available on YouTube.
RELATED: 'Thriller' Director Explains How the Michael Jackson Music Video Is Actually a 'Coming-of-Age' Story