Michael Jordan Marriage to His Ex-Wife Juanita Vanoy Began With a Scandal
Michael Jordan and his ex-wife Juanita Vanoy were married for 17 years. But most people don't know their marriage began with a scandal.
ESPN's documentary The Last Dance, which is a deep dive into the career of Michael Jordan leading into his final NBA season with the Chicago Bulls has enchanted fans since it began. Thus far, the 10-part-series has given fans insight into Jordan's massive deal with Nike, his relationships with his teammates, Scottie Pippen and Dennis Rodman, and how he coped with the murder of his father, James R. Jordan, Sr.
As much as fans are thrilled with the never-before-seen footage and commentary, there has been a glaring omission in the film. Though the film spans the majority of Jordan's career, his ex-wife, Juanita Vanoy is hardly mentioned or seen in the film.
The NBA legend was married to Vanoy from 1989 to 2006. Though they divorced, the exes have never spoken ill of one another in public. Still, most people don't know that their marriage began with a bit of a scandal.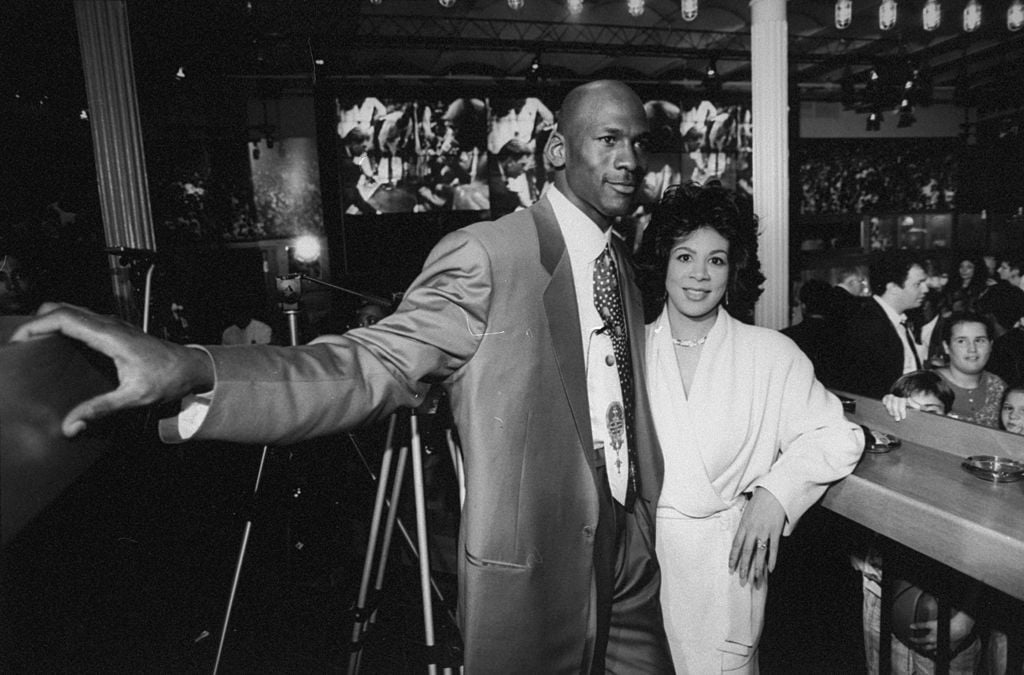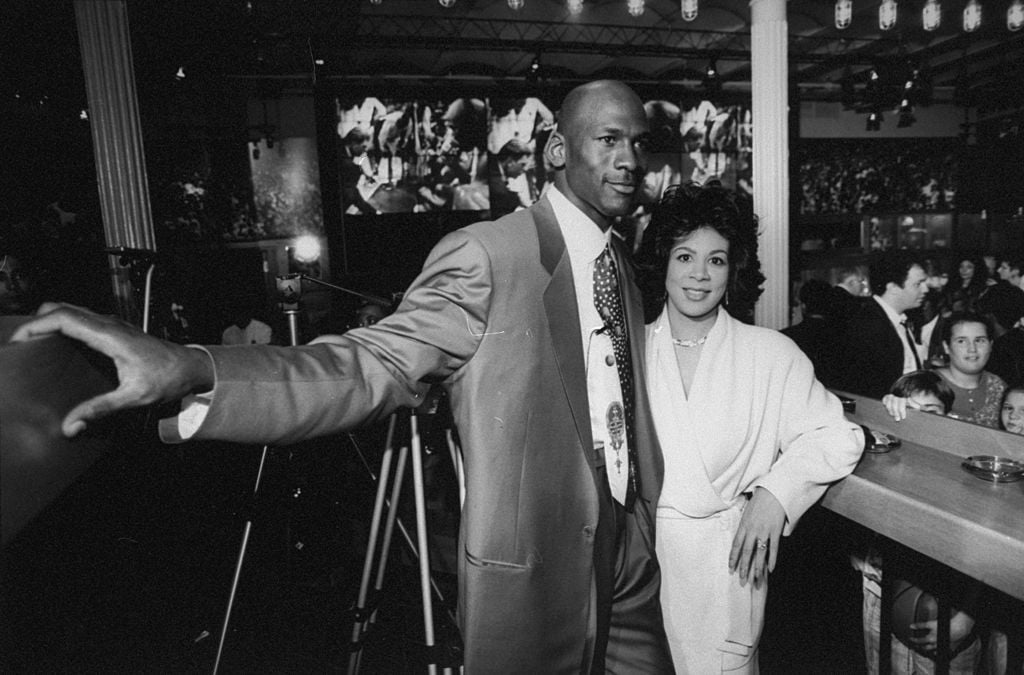 This is how Michael Jordan and Juanita Vanoy met
Jordan and Vanoy met in 1985, the year after the billionaire was drafted into the NBA. Vanoy was a loan officer from the South Side of Chicago and the pair were introduced by a mutual friend.
For their first date, the former couple went to the Bennigans restaurant in Chicago after a Bulls game and they hit it off right away. The pair got engaged in 1987 when Jordan proposed on New Year's Eve and eventually married in Vegas in 1989.
"I'm happy. It was a big move getting married," Jordan said at the time according to The Washington Post. "It helped me mature."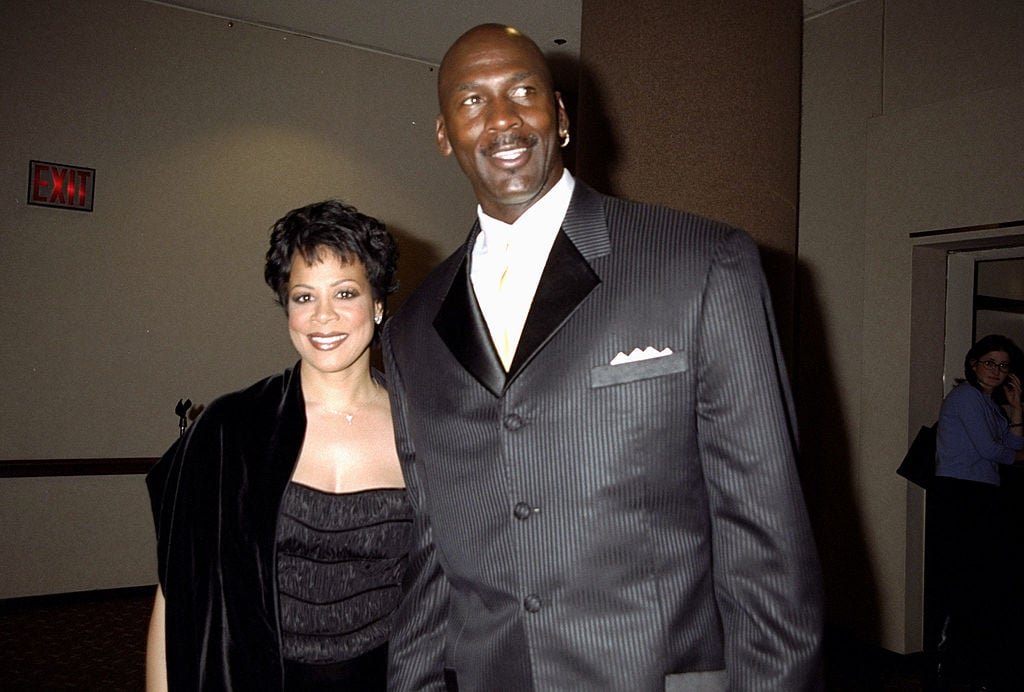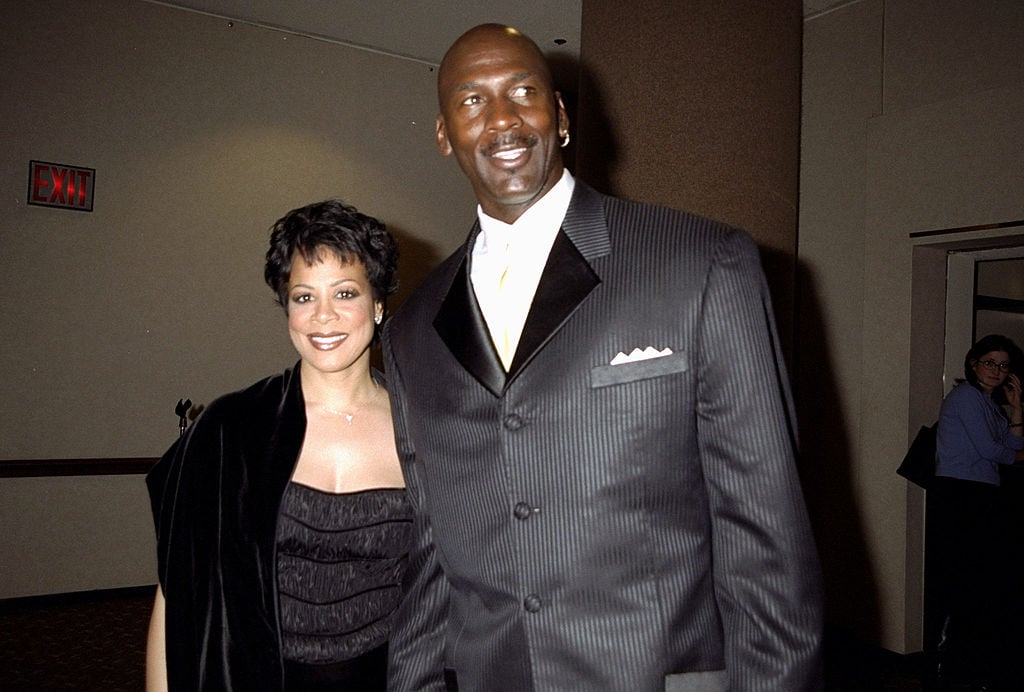 The reason why Michael Jordan and Juanita Vanoy divorced is unclear
In 2002, Vanoy filed for divorce citing irreconcilable differences. However, she eventually withdrew her petition after she and the NBA star reconciled. Still, in the end, they decided to go their separate ways, filing for divorce in 2006.
"Michael and Juanita Jordan mutually and amicably decided to end their 17-year marriage," the couple's lawyers said in a statement in December 2006. "A judgment for dissolution of their marriage was entered today. There will be no further statements.
Friends close to the couple were stunned by the split. "I'm shocked and disappointed that their marriage didn't work. They clearly communicate," family friend Les Coney told People at the time. "When Juanita couldn't get the stereo to work, he's the first person she called. And Michael was right there."
Vanoy received a divorce settlement of $168 million in 2007. It was one of the biggest divorce settlements at the time.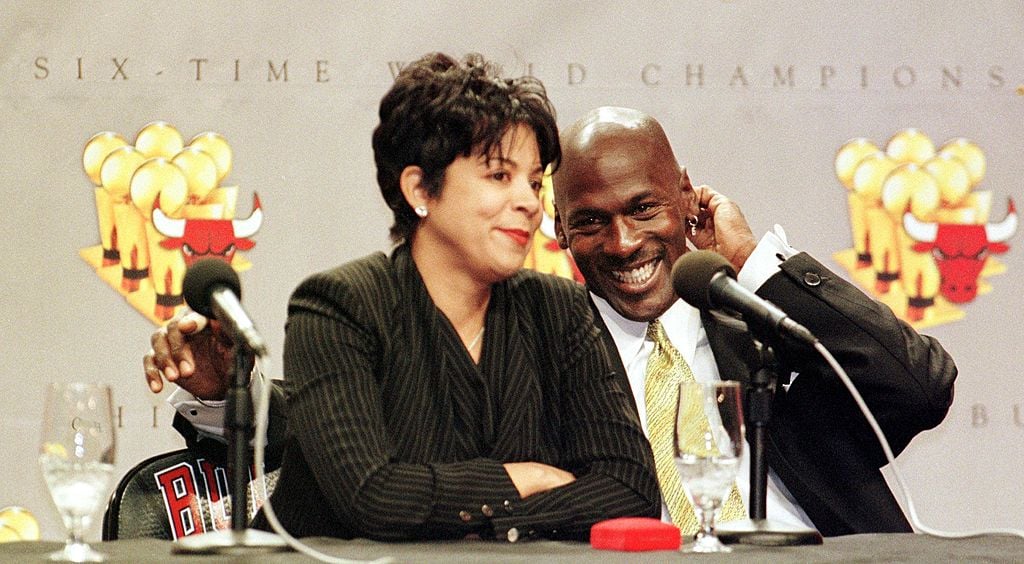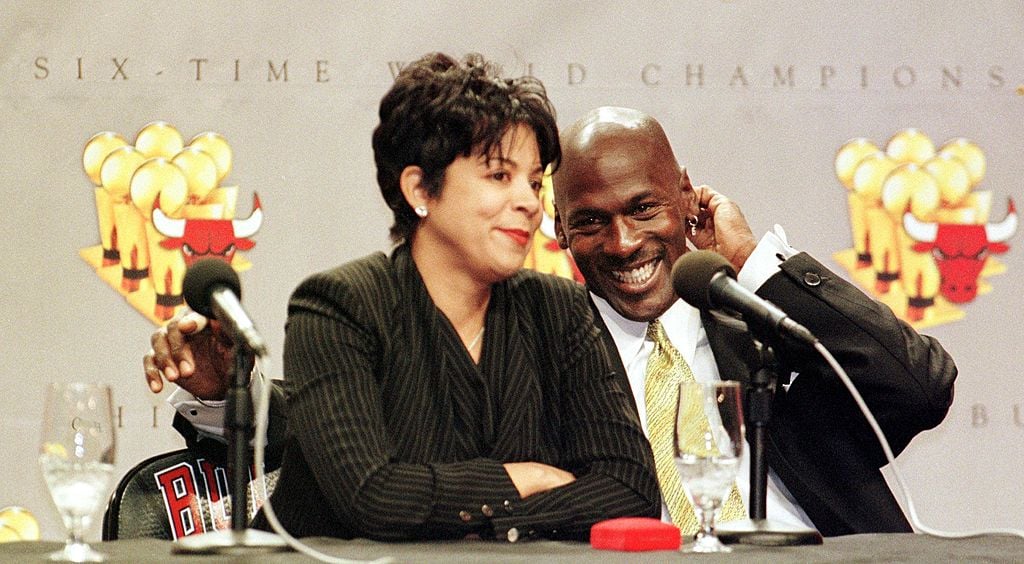 Michael Jordan and Juanita Vanoy's marriage began with a scandal
Though Jordan and Vanoy had a relatively scandal-free marriage and divorce, things got very rocky before they ever tied the knot. Jordan and Vanoy welcomed their first child, a son named Jeffrey Jordan in 1988, shortly before they tied the knot.
Unfortunately, it seems like once the boy was born, the NBA star ghosted his fiancé and newborn son for a time. It seems like Jordan did not believe that he was the father of the baby at first.
"She told me she was pregnant, unwed, and that the father of the child was Michael Jordan," Vanoy's attorney Michael Minton explained to The Washington Post about meeting with her in July 1988. "She felt she could not get Michael's attention or cooperation or response without the retention of a legal representative." Jordan later admitted paternity and he and Vanoy wed in November 1989 at the Little White Chapel in Las Vegas. Their 1-year-old son was present at the wedding.