Michael Jordan: What Is the Basketball Legend's Net Worth?
You can't talk about basketball without discussing Michael Jordan. Jordan changed the game with endorsement deals and cameos in movies, not to mention his legendary skills on the court.
He's the guy LeBron James looked up to as a child. Keep reading to learn just exactly how much Michael Jordan is worth today.

Early years/childhood

Michael Jordan was born in Brooklyn, New York, but moved to a middle-of-nowhere town in North Carolina where he lived with his four siblings and much of his extended family, according to Biography.

In the late 1960s, Jordan moved to the city of Wilmington where his dad, James Jordan, introduced him to his first sports love, baseball, and built and a basketball court in their backyard.

Jordan was competitive with his brother Larry Jordan, who was older by one year when they played basketball. They played every night and when arguments got heated, their mom, Delores Jordan, had to break things up. One physical trait of Jordan's gave him an edge of his brother; his height.

"Larry was so driven and so competitive an athlete that if he had been 6'2″ instead of 5'7", I'm sure Michael would have been known as Larry's brother instead of Larry always being known as Michael's brother," Pop Herring, Jordan's high school basketball coach said.

As the story goes, Jordan got cut from the Laney High School varsity basketball team as a sophomore in the fall of 1978 which ignited his work ethic. But the story's not exactly true.
The truth is Jordan made the junior varsity team in 1978 and only one underclassman made the varsity team — Leroy Smith who was Jordan's rival — which made Jordan work harder.
Jordan went on to play basketball in college at the University of North Carolina for coach Dean Smith. Later in life, Jordan reflected on his college basketball coach. "[Smith] was the perfect guy for me," Jordan said. "He kept me humble, but he challenged me."

Endorsements

Jordan signed a deal with Nike in 1984 for $250,000 when he was a rookie in the NBA. Supposedly Jordan wanted to secure an endorsement deal with Adidas but they passed on Jordan because they wanted athletes who were at least seven feet tall.

Phil McKnight, Nike's founder, reportedly said signing Jordan was the best decision he ever made. Nike's Jordan brand makes the company $3 billion in annual revenue. Jordan was reportedly making $100 million from Nike royalties in 2015.

Jordan has other endorsement deals with Gatorade, Hanes, and the trading card company Upper Deck

What is Michael Jordan's net worth?

The six-time NBA title winner has a staggering net worth of $1.65 billion, according to Forbes. The bulk of Jordan's net worth is the result of his stellar career in the NBA and his history-making endorsement deals.

Jordan has also made money since buying the NBA team, the Hornets, in 2010 for $175 million. Before owning the team, Jordan was a minority investor for four years.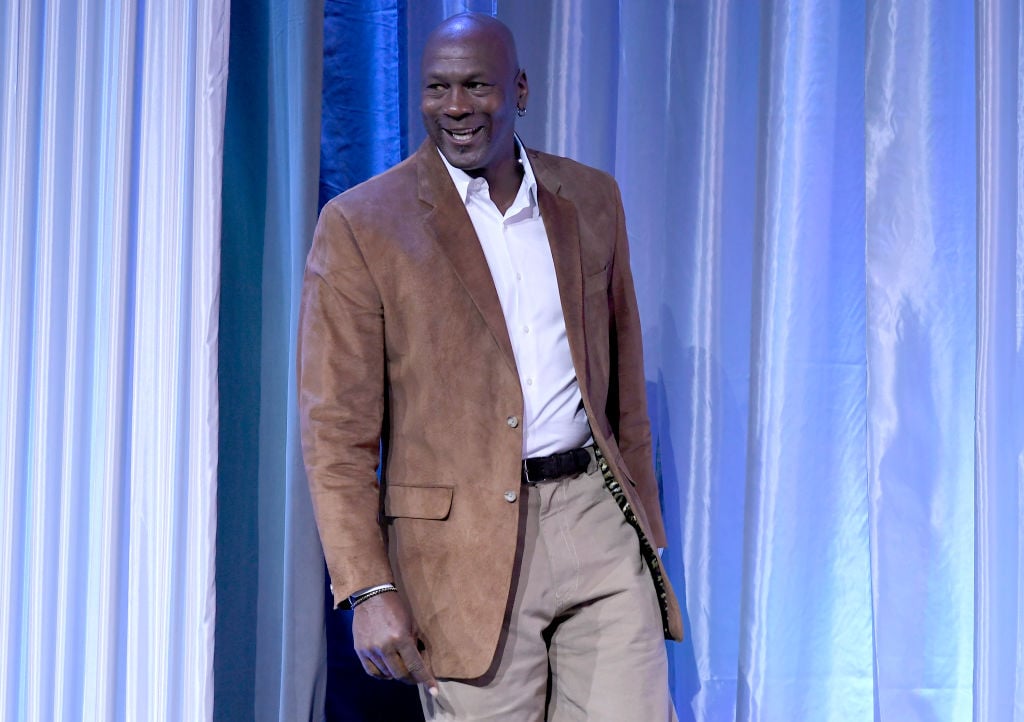 As of February 2018, the Hornets were valued at $1.05 billion including a debt of $150 million. Jordan owns 90 percent of the Hornets and although the team doesn't share his success on the court, owning the team has been a successful investment for him.

Jordan made $90 million throughout his career in the NBA, according to Business Insider. And he still makes more money than any active player in the NBA.