Michael Jordan's Passion for Luxury Watches Inspired His New Investment and Got Giannis Antetokounmpo and Michael Strahan to Join In
Learn more about Michael Jordan's investment in the luxury watch market and how his move inspired other celebrities to invest.
Sports legend Michael Jordan may have amassed a fortune through his years as an athlete, but his savvy investment strategy keeps him busy in post-game years.
Plenty of celebrities have made headlines for their tendency to invest and chase market trends, but it's also a well-known fact that many celebrities are drawn to the finer things in life — like pricey jewelry and flashy cars.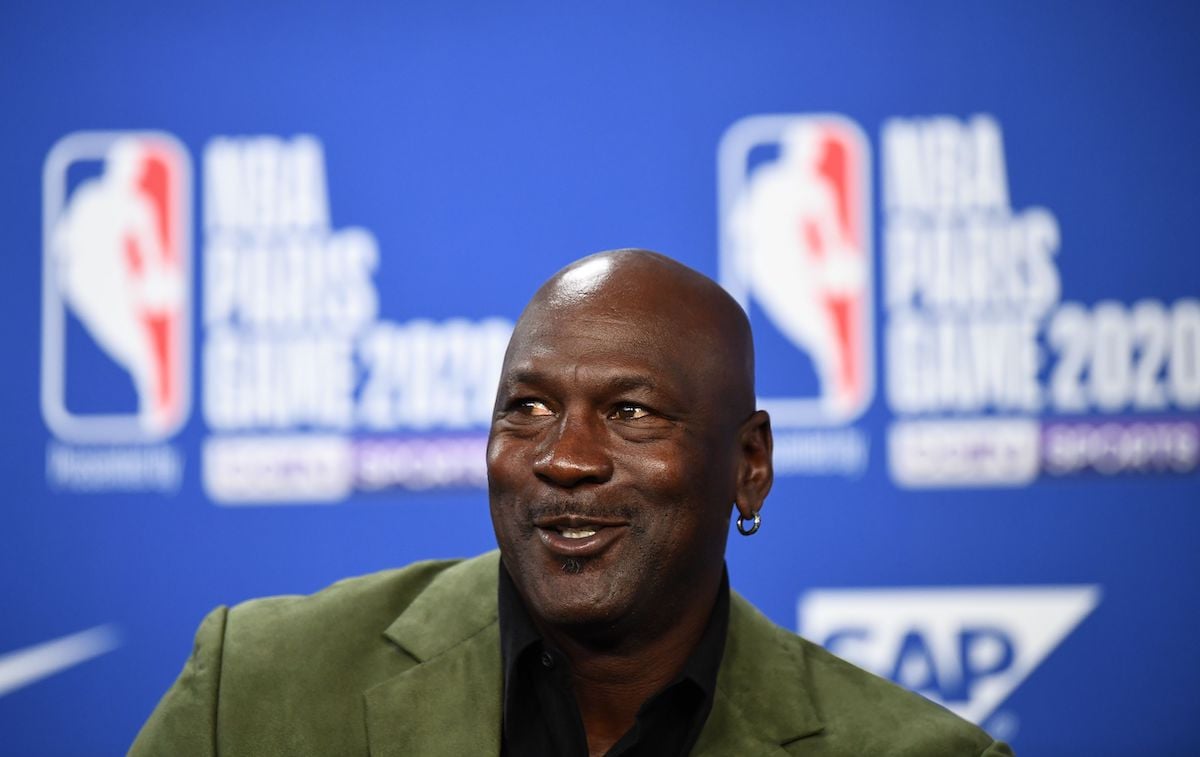 For Michael Jordan, there's no need to separate the two. He has a penchant for luxury watches, and that passion led his investment strategy. He's not alone, and many other celebrity athletes are taking the same path.
WatchBox is a secondary market for luxury watches
In 2017, a company name WatchBox was founded near Philadelphia. The company's operating plan is to provide a secondary market for buying, selling, and trading luxury watches. As CNBC reports, "Rather than serving as a marketplace for peer-to-peer transactions, the company buys and trades luxury watches from sellers. It then authenticates the products and resells them to collectors and other buyers, capturing transaction fees in the process. " 
The company's CEO, Justin Reis, explained that it's "no different than dealing with Goldman Sachs." Much of the company's value for its clients is not so much in the ability to exchange wristwear but in the access to knowledgeable advisors who can help them adeptly manage a portfolio of watches that serve as a long-term investment strategy. 
Scarcity has made luxury watches especially valuable at the moment, and many of the luxury items are holding onto their value in a way that has collectors excited. The pre-owned watch market saw an exchange of $18 billion in 2019 and is expected to reach $32 billion by 2025. 
Michael Jordan eagerly invested in WatchBox
Since its 2017 launch, WatchBox has seen some high-profile investors. Among them is Michael Jordan, who has a well-documented passion for a lavish lifestyle that includes luxury watches. WatchBox recently announced that it raised $165 million in its last round of financing, and that's in large part due to investments from many celebrity athletes. 
Jordan, whose investments include owning the Charlotte Hornets, is probably the flashiest name on the list, but he's certainly not alone. Others include former NFL player Michael Strahan, as well as Giannis Antetokounmpo of the Milwaukee Bucks and Bucks owner Marc Lasry. From the Phoenix Suns, WatchBox caught the interest — and investment dollars — of Chris Paul and Devin Booker. 
While the company has not yet gone public and does not have an official evaluation amount, CNBC's sources report it to be "approaching $1 billion." These financially savvy athletes are set to get a big payoff if the company reaches its full potential. 
Other financial investments mark these athletes' portfolios
Of course, none of these athletes are putting all their eggs in one basket. They all make a range of investments, and some definitely go better than others. Jordan's foray into real estate, for instance, has left him with a mansion that hasn't sparked much interest on the market.  
It's diversifying their portfolios that allow these athletes to weather the bad breaks and still come out ahead. Chris Paul, for instance, has also made headline-grabbing investments in media management software firm Greenfly, as Deadline reports.
Lasry's stake in the Bucks is just one small piece of his extensive portfolio, and he founded Avenue Capital Management with his sister. The firm, according to Forbes, manages around $10 billion in assets.  
While luxury watches are certainly a flashy way for these celebrity athletes to grow their fortunes even larger, their overall investment strategies are focused on variety. Only time will tell which investments will pay off in the long run.