Michael Landon Made 'Disgusting' Jokes About Women, According to 'Little House on the Prairie' Star Karen Grassle
Little House on the Prairie star Karen Grassle appeared on the show from 1974 to 1982. She recently spoke about what it was like to work with Michael Landon. Some of her statements are shocking.
Little House on the Prairie star Karen Grassle has a lot to say about her time on the popular show. The former Caroline "Ma" Ingalls actor wrote a book that unveils life behind the scenes. Grassle makes some shocking statements about late actor Michael Landon and his alleged behavior. She also discloses quite a bit about her personal life. Here's what Grassle revealed.
Caroline Grassle had difficulties on the set of 'Little House on the Prairie'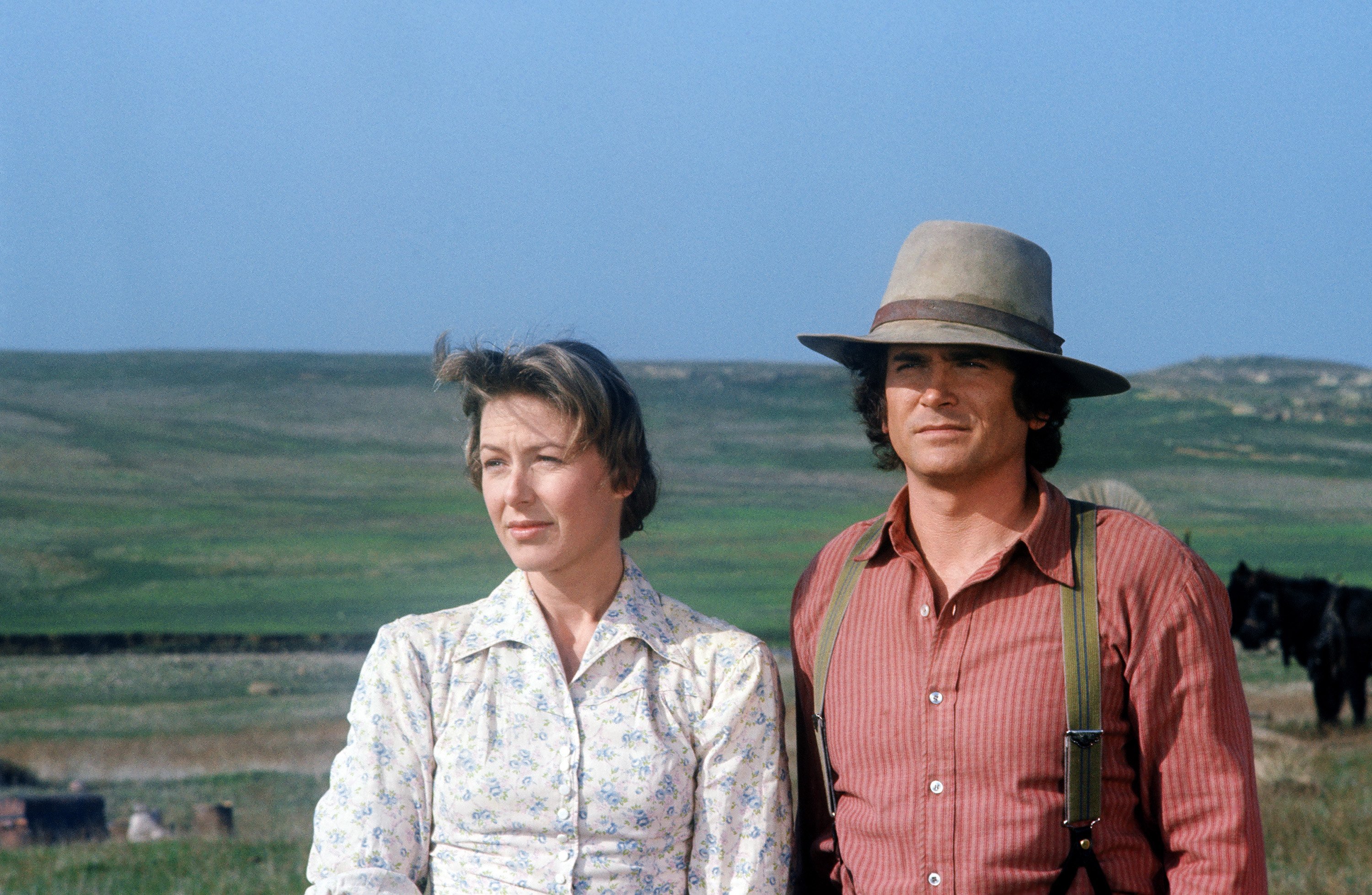 In her book, Bright Lights, Prairie Dust, Grassle says she had to fight for equal treatment while working on the show. According to her, she wasn't receiving the pay she deserved. The New York Post reports Grassle was paid between $2,000 and $4,000 a week. During Little House on the Prairie Season 2, Grassle asked for a pay raise, but she was denied. The publication reports Grassle's raise was denied because Landon felt her salary should be in line with what child actors earned.
"I felt insulted as his co-star on a hit series," Grassle told the New York Post. "I didn't want to gouge anybody, but I expected a fair wage."
Grassle tells Closer Weekly that Landon "loved his crew," but she had a tough time trying to negotiate a higher salary. "When the show was in the top 10 and I said, 'Gee, it is time to renegotiate my contract,' Michael did not want to pay me," recalls Grassle. "It was very difficult."
Michael Landon made 'disgusting' jokes about women, according to Karen Grassle
Grassle described some of the surprising comments Landon allegedly made on the set of Little House on the Prairie. "Mike would say 'c**t' and make disgusting jokes about how a woman smelled after sex," says Grassle in the New York Post article. Grassle says she was so taken aback that she wanted "to disappear."
However, Grassle didn't say anything because she was used to the way things ran. During that time, women in the entertainment industry didn't have much of a voice. What the people in charge said was usually the final decision.
"As a woman in the 1970s film industry, I was so accustomed to these putdowns; it never occurred to me to sharply rebuke him," continued Grassle. She resolved to be professional and try to do the best job she could.
Caroline Grassle says Michael Landon was 'moody,' but he cared about his staff
Although Grassle describes Landon as "very highly strung," she did have some good things to say about him. She acknowledges he was "carrying the weight of the show on his shoulders." She also describes him as an "amazing, multi-talented person" who tried to establish a good working environment for the cast and crew.
Grassle says Landon cared about the people who worked with him. "He was constantly trying to make the crew laugh and make everybody happy," says Grassle during an interview with Closer Weekly. "A very hard worker, and he could be quite moody — he had a lot on his shoulders that first year."
Follow Sheiresa Ngo on Twitter.