Michael Landon Could Make the Cast of 'Little House on the Prairie' Cry on Cue
Known for its heart, drama, and moral lessons, Little House on the Prairie was a classic TV series. The show followed the Ingalls family and the family's life on a farm near Walnut Grove, Minnesota.
Michael Landon starred as Charles Ingalls, and he was also a writer, director, and executive producer on the show. Little House on the Prairie featured a number of child actors, and Landon had a special way of making the cast cry on cue.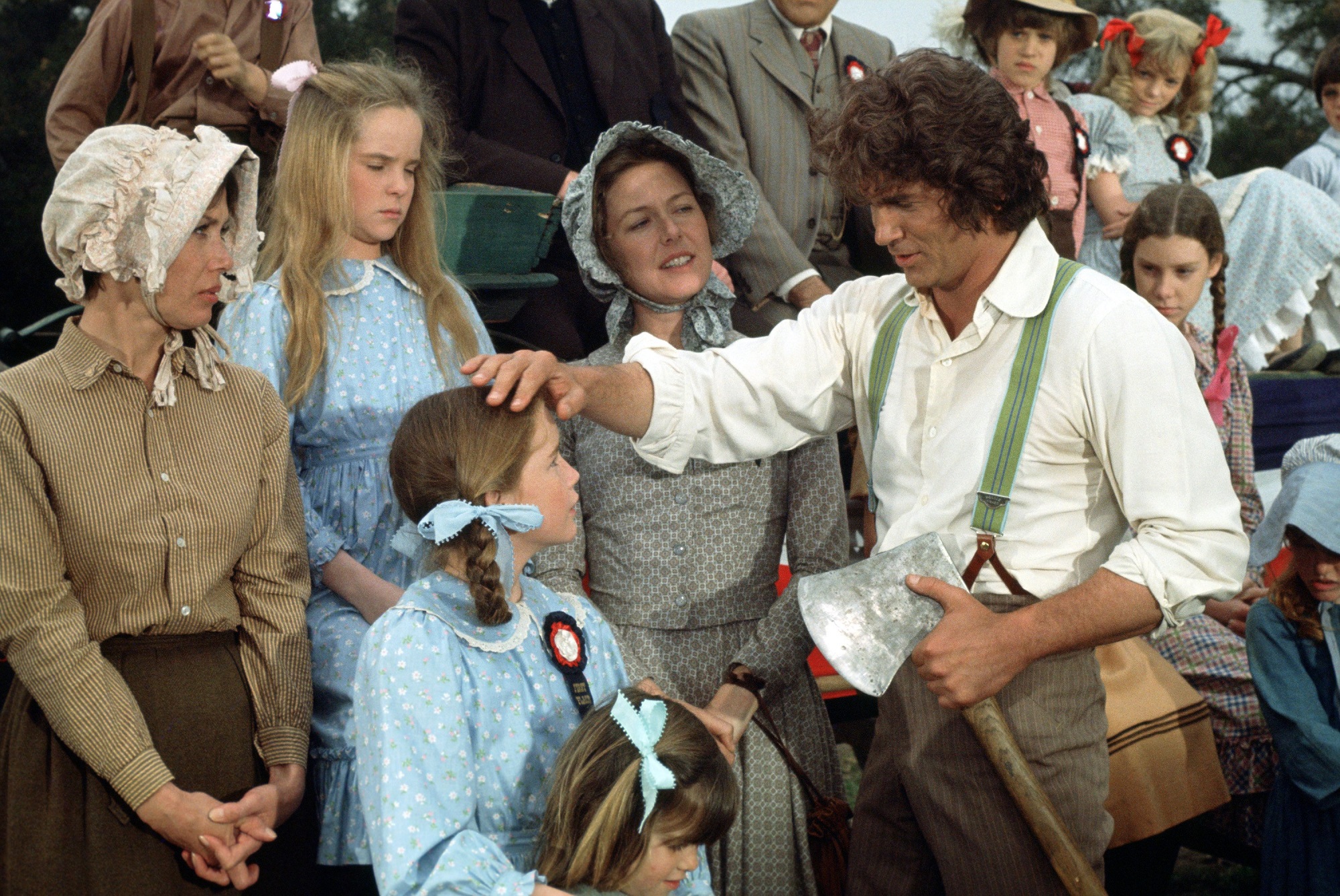 Michael Landon was a father figure on 'Little House on the Prairie'
While Landon played a kind and empathetic father onscreen as Charles, he also acted as a father figure to the child actors behind the scenes. Melissa Gilbert played Laura Ingalls Wilder, the second oldest Ingalls child and the central character of the series.
"He gave me so much advice… the overall idea that he pounded into me, from a little girl, into my brain was that nothing's more important than 'Home & Family'; no success, no career, no achievements, no accomplishments, nothing's more important than loving the people you love and contributing to a community," Melissa Gilbert said of Landon in a 2015 interview on That's Entertainment.
Jason Bateman appeared in the seventh and eighth seasons of Little House on the Prairie as James Ingalls. Landon played his adoptive father onscreen, but Bateman was also inspired by Landon.
"Michael Landon was somebody who had a huge influence on me in the way he led that set as a director, as an exec producer, as a writer and actor and as somewhat of a father figure for me," Bateman told Variety.
How Michael Landon made actors cry on 'Little House on the Prairie'
Little House on the Prairie ran from 1974 to 1983. In its ninth season, the show was renamed Little House: A New Beginning after a number of main cast members left the show.
The long-running show featured numerous emotional scenes, meaning the actors had to be able to cry a lot. Gilbert once revealed that Landon had a special way to make the child actors on the show cry for their dramatic scenes.
According to IMDb, Landon would "work himself up emotionally, face her with his eyes full of tears and ask her, 'Do you know how much I love you?'"
This would make Gilbert herself tear up, and then she was ready to cry when needed for scenes on Little House on the Prairie.
Michael Landon helped the actors on set
As part of his unofficial role of being a surrogate father behind the scenes, Landon did his part to help the child actors with their roles. This sometimes meant that he helped settle disputes between the actors or acted as a voice of reassurance.
In 1978, People published an article about Landon's relationship with the child actors on Little House on the Prairie. Melissa Sue Anderson, who played Mary Ingalls Kendall, told the magazine about how much Landon cared about the cast.
"Michael cares so much about everybody he makes you care about yourself," she said.