Michael Landon Wrote This 'Little House on the Prairie' Episode for Melissa Gilbert: It Showed How They 'Really Loved Each Other'
In the nine seasons of Little House on the Prairie, Melissa Gilbert had a standout favorite episode: "The Lord Is My Shepherd." Gilbert once shared why the episode was so special for her and "real" — and perfectly showed her amazing connection with Michael Landon.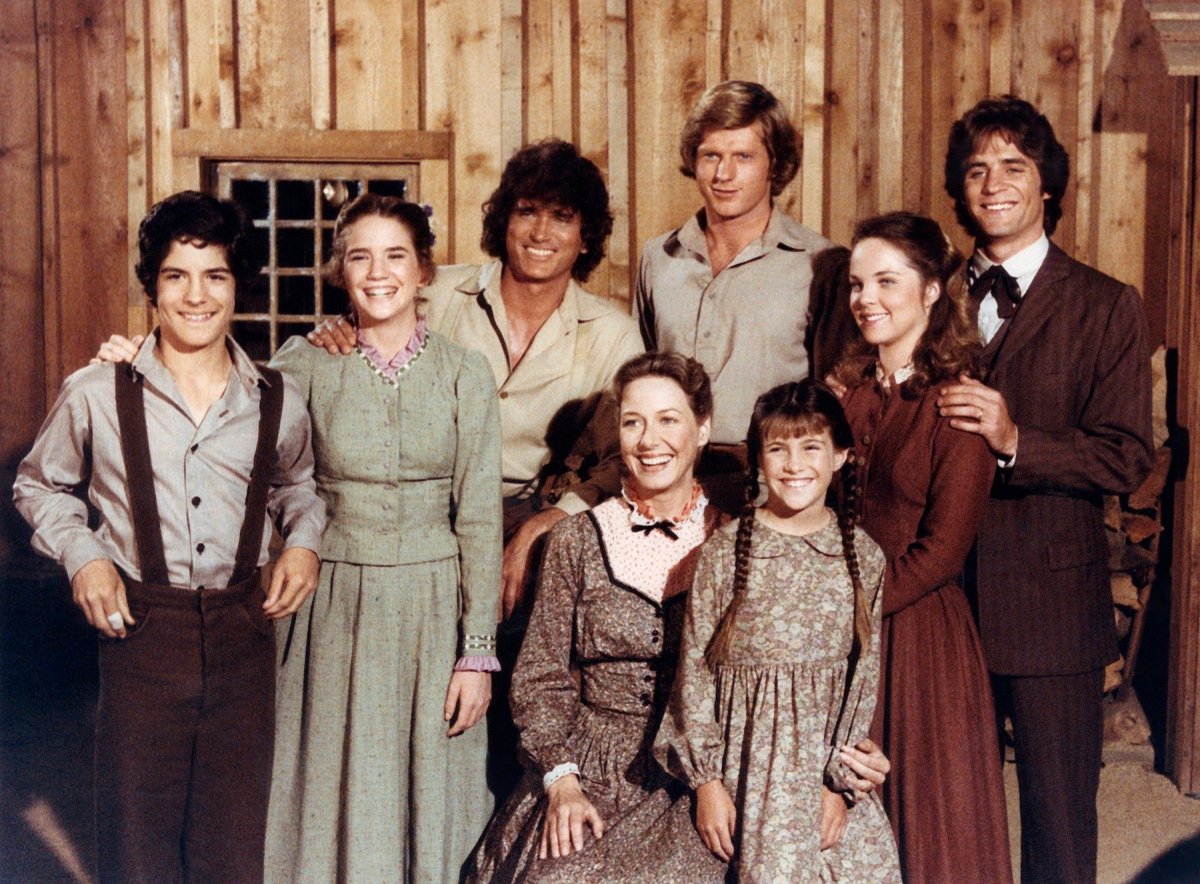 Melissa Gilbert said she and Michael Landon had a 'symbiotic connection'
From the moment she first auditioned with Landon for the role of Laura Ingalls, Gilbert felt a connection.
During a 2011 interview with the Television Academy Foundation, Gilbert recalled the audition process for the role and meeting Landon for the first time.
"I went in and met Michael Landon … and I remember walking in the room, and I remember thinking, 'Wow,' I mean that's what a star… he looked like a star," Gilbert explained. "And he was so at ease — at the same time, looking back, he was very tense too and focused. But really fun and funny."
When she did a scene with Landon for the screen test, things got emotional between them. "I remember clear as anything, the two of us doing this scene and him looking at me with tears in his eyes and it instantly bringing me to tears," she said. "It was just so easy."
"That was, I didn't know at the time, was the beginning of what we would be able to do to each other on camera for all those years," she added. "There was some sort of symbiotic connection there."
Melissa Gilbert said Michael Landon wrote this episode for her
During the interview, Gilbert was asked if she remembered the episode "The Lord is My Shepherd" and she said she remembered it well, noting, "It's my favorite episode."
Gilbert went on to explain there were "so many reasons" the episode tops her list, beginning with the fact that they shot it on location and she was "the only kid that got to go … so I was feeling pretty special."
"The story itself was a really beautifully, beautifully written two-part … that Michael wrote and he wrote it for me," she continued.
"At the end of the episode, where he and I are reunited … after I run away from home because my baby brother's died and I refused to pray for him when he was sick. So I run away to find God to ask him to take me and give my father back his son and then Pa finds me," Gilbert added.
Gilbert explained how she and Landon had such an emotional connection in the scene. "There's this scene at the top of the mountain where the two of us come together and you can hear in my voice, even though it's over my shoulder for part of it, for the moment we embrace," she noted. "But Michael was just beside himself and I could barely talk. I couldn't catch my breath I was crying so hard and it's just so real."
"And it was the quintessential illustration of that symbiotic 'thing' that he and I had where we could just set each other off," Gilbert said. "And I think it's because we really understood each other and knew each other and really loved each other."
"And at that moment, you could see how much that meant and this little girl loved him. And he loved her," she added.