Michael Rainey Jr. Hypes 'Power Book II: Ghost' Season 2: 'It's a Movie'
Ever since the conclusion of the first season, fans have been eager for the return of Power Book II: Ghost. The Starz series capped its first 10 episodes with a bang, ending in January in a way that left viewers craving for more. Now, actor Michael Rainey Jr. is hyping up Power Book II: Ghost Season 2, basically saying the show is about to get even wilder.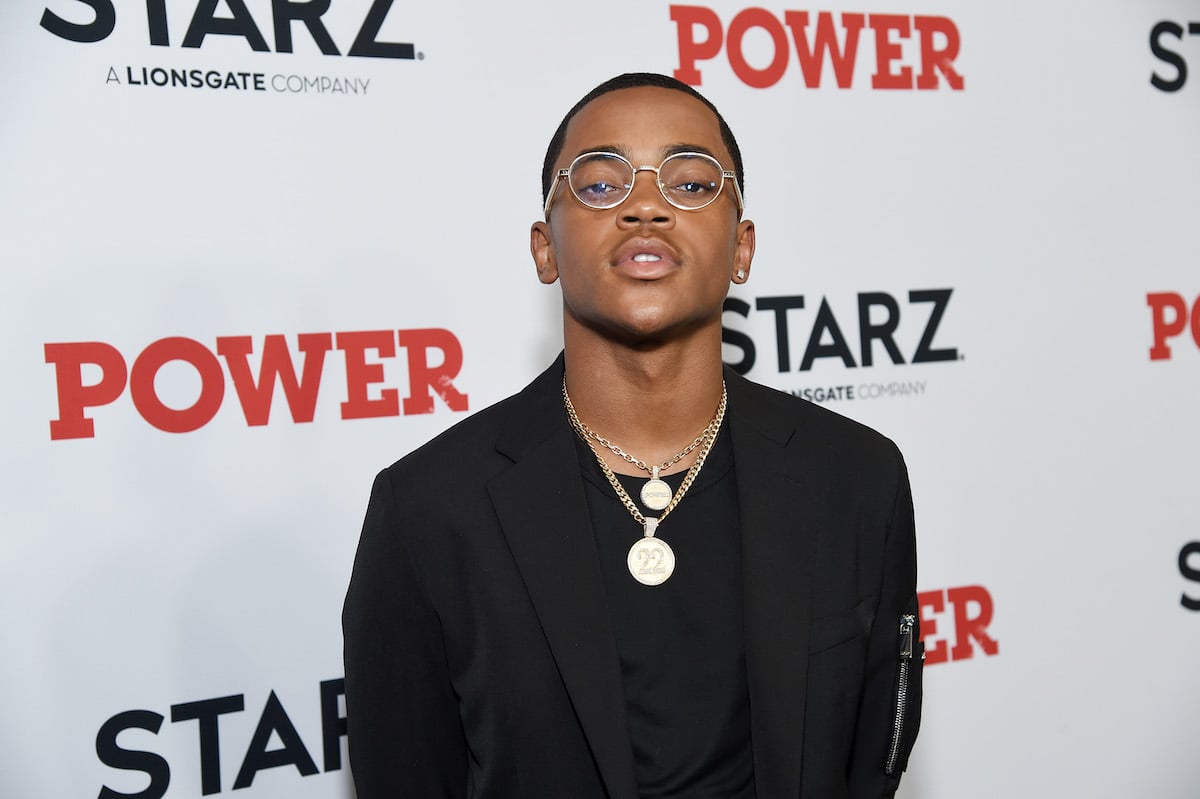 The second season will be big
Power Book II: Ghost was renewed just weeks after its September 2020 premiere. It's still unclear when the show will return exactly, but we know that it'll be back sometime in November. As of writing, the show is still taping around New York.
When it returns, it'll jump into the reaction to the murder of Professor Jabari Reynolds, which will be "big," according to Power creator and showrunner Courtney Kemp.
"His whole drug life is crashed into his campus life in a real way," she told Entertainment Weekly of Tariq St. Patrick (Rainey). "And Tariq definitely feels like he's walking around as a ticking time bomb. His relationships are going to get more complicated, and while that's all happening he's still got a love life."
Michael Rainey Jr. elaborates on 'Power Book II: Ghost' Season 2
Rainey adds that Tariq will be more affected by the killing than viewers realize. "It will affect Tariq because everything Tariq does affects him," he told Entertainment Weekly. "A lot of things that he does, it's more because he has to do it just to survive. It's definitely going to mess with him. Nobody really wants to kill, so he's definitely going to have to learn to live with that."
At the same time, he'll have to deal with no longer having his mother around. "[Tariq is] definitely feeling alone, because he can't trust anybody, especially not the Tejada family," Rainey added. "They're in business with each other, so it's a different type of trust. At the beginning of season two, he's more alone than ever and he's trying to figure it out. He still has his people around him, he just doesn't have anyone that he can put all his trust in."
While he obviously can't say much more than that, Rainey promised fans during a live conversation on Instagram in July that season 2 is going to be a "movie."
"In November, it's back to regular scheduled programming," he teased.
Until then, check out the next 'Power' spinoff
Ghost will be back after the first season of Power Book III: Raising Kanan, the prequel series about the gangster Kanan Stark. The show premiered on Sunday, July 18, to positive reviews from fans. It airs at 8 p.m. ET every Sunday on Starz.