Michael Rainey Jr. Revealed His Favorite 'Power' Universe Character
Michael Rainey Jr. has been a major part of the Power Universe since the beginning. Though his character had a smaller role when Power first debuted, he's expanded so much that he now leads his own show as Tariq St. Patrick in Power Book II: Ghost.
The 20-year-old has been there since the beginning, watching the evolution of the Power Universe and seeing how each character evolved and expanded. However, Rainey has a soft spot for one character in the franchise above all others.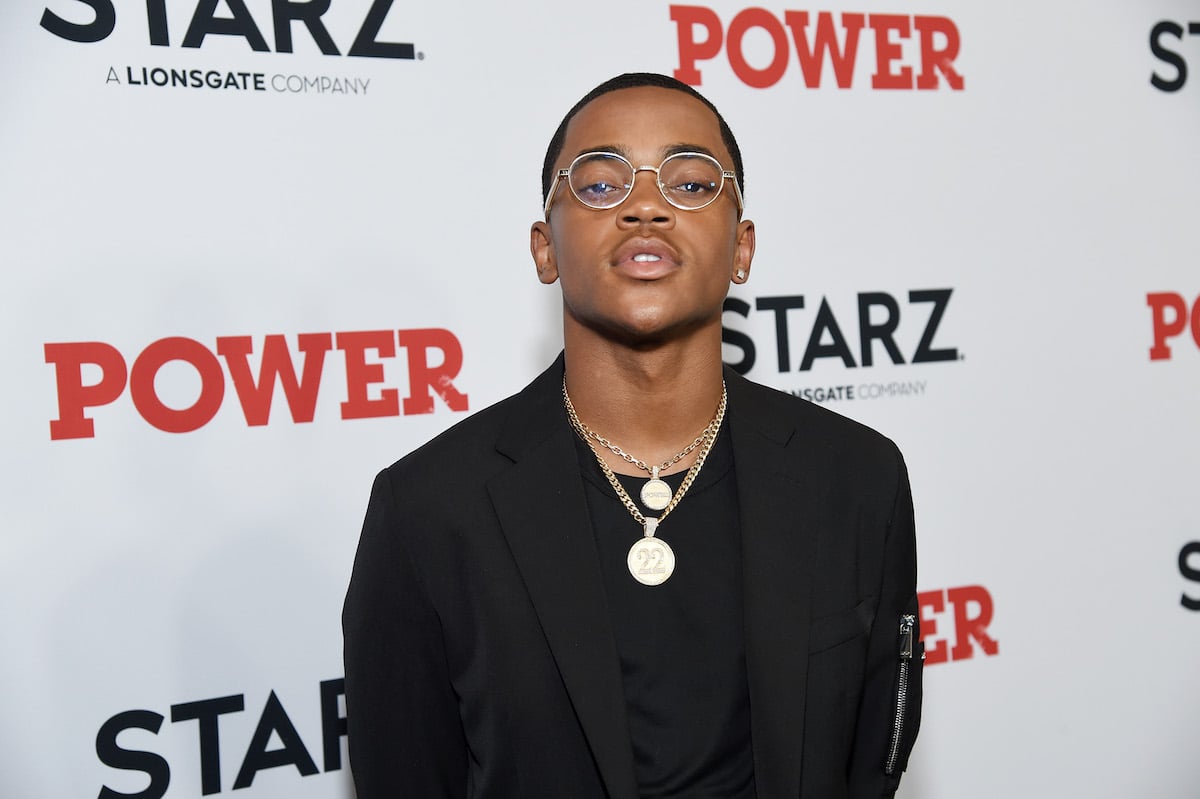 RELATED: 'Power Book II: Ghost': What Is Michael Rainey Jr.'s Net Worth?
Michael Rainey Jr. says Tommy is one of his favorite 'Power' Universe characters
When it comes to his favorite character across the entire Power Universe, Rainey showed love to Joseph Sikora's Tommy.
"Man, I'm just ready to see Tommy back in action," Rainey told Insider. "That's one of my favorite characters in 'Power' because he's just crazy and ruthless and he just does what he's got to do."
Though Tariq and Tommy used to be very close, the younger man's choices, including his decision to murder his own father have resulted in a major rift between the pair which at this point seems beyond repair. However, now that Tariq has matured and he's firmly in the drug game himself, he may be finally ready to listen to his uncle and learn a thing or two from him.
RELATED: 'Power Book IV: Force': Joseph Sikora Says the Show Will Reveal Tommy's Origin Story
What is 'Power Book IV: Force' about?
Set in Chicago, Starz has finally given Power Book IV: Force a release date for early 2022. The series will occur following the events of Power as Tommy struggles to piece his empire together in a new city and after the death of his best friend, James "Ghost" St. Patrick (Omari Hardwick).
 "It's really f—— good," Sikora told Entertainment Weekly. "People are going to love it." He added that it's going to be interesting to see Tommy navigate everything on his own for the first time. "I think that it's going to take all facets of Tommy that we've built up to until now to not only survive but to potentially thrive — and to potentially leave. You don't know if it's going to be one city and then another city and if he's going to keep bopping or what connections need to be made."
RELATED: 'Power Book II: Ghost': Tariq and Brayden May Have Some Major Competition in Season 2
Will 'Power Book IV: Force' crossover with 'Power Book II: Ghost'?
It's likely that Tariq and Tommy will meet again in a potential crossover over Force and Ghost. After all, Sikora reprised his character in the final episode of Power Book II: Ghost Season 1. Since both of the shows exist within the same timeline, unlike Power Book III: Raising Kanan and considering the fact that Tariq will likely be way in over his head amid Jabari's (Justin Marcel McManus) murder and his ties to the Tejada family, he's going to need all the help he can get.
"I can't tell you [if Tariq will seek out Tommy], but you know he's definitely going to need uncle Tommy's help at a point," Sikora said via Express. Since Ghost and Force are set in the same time period, this doesn't seem too far-fetched, especially since Tommy appeared in the season one finale of the show."
Power creator Courtney Kemp has also revealed that she's open to crossovers as long as each show in the Power Universe is able to stand alone.