Michael Schur Makes the Best TV Shows and His Net Worth Proves It
When it comes to quality TV, Michael Schur has created it in spades. Whether he's acting, writing, creating, directing, or producing, Schur has a lot of hits on his hands. Having built up his resume over the last couple of decades, Schur has become one of the most respected producers in American television. Because of his involvement so many highly-successful projects, he has also built an astronomically high net worth. But just how much is this multi-hyphenate creative worth?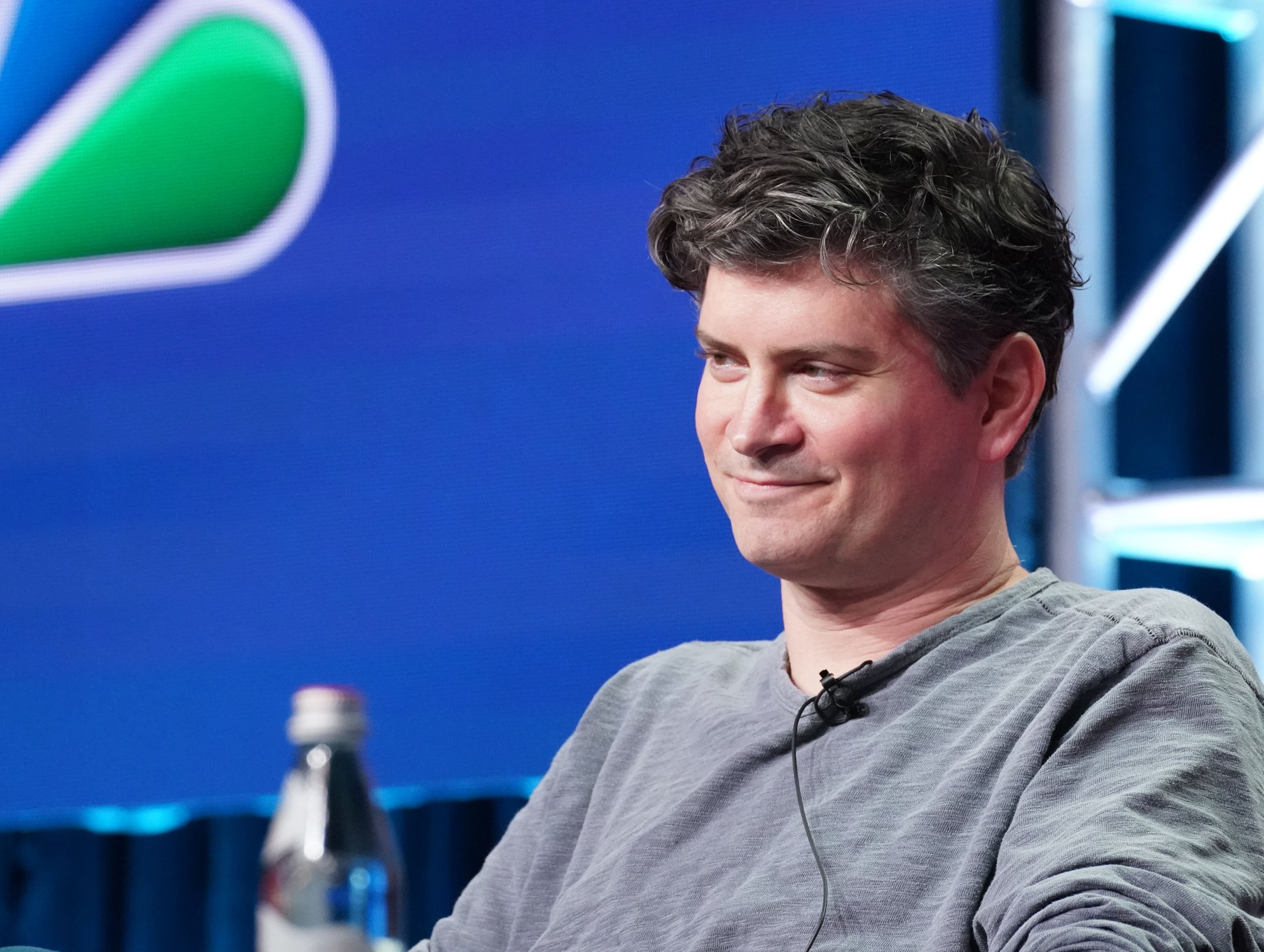 Micheal Schur started his career with 'Saturday Night Live' and Weekend Update
Schur started his career off with a bang. After earning his degree in English from Harvard and serving as the President of the infamous paper, The Harvard Lampoon, Schur took his talents to Saturday Night Live (SNL) in 1998. After working as a writer for three years, Schur had his first experience as a producer and produced Weekend Update which would become wildly popular. Schur earned an Emmy Award for writing before leaving the SNL.
'The Office'
After his time on SNL, Schur took his talents to the writing team at The Office. Alongside Mindy Kaling, B.J. Novak, Paul Lieberstein, and Greg Daniels, Schur made up the original team of writers. Whilst there, Schur penned some truly hysterical episodes like "The Alliance", "Christmas Party", "Branch Closing", and "Dunder Mifflin Infinity".
How Schur become Mose Schrute
But, it wasn't too long before Schur was trying out his skills as an actor. Like his fellow writers, Kaling (who played Kelly), Novak (who played Ryan), and Lieberstein (who played Toby), Schur eventually joined the cast of The Office as Mose Schrute. Mose, of course, was the weird cousin of Dwight Schrute who was so strange that he made Dwight appear perfectly normal. Schur made appearances as Mose quite a few times throughout the series and even appears in the series finale of the show.
'Parks and Recreation'
While working at The Office, Schur and his fellow writer, Daniels, began writing a pilot for a spinoff of The Office called Parks and Recreation. After a while, they realized that she show would function better independently of The Office. However, he did utilize a former cast member from The Office. Rashida Jones (who played Jim's love interest, Karen Filippelli) joined the main cast of Parks and Recreation as Ann Perkins. Though Parks and Recreation received less than favorable reviews in its first season, the show found its stride by season two. Eventually, the show became a force in its own right.
RELATED: 'Parks and Rec': Aubrey Plaza Revealed That April Was Written for Her
'Brooklyn Nine-Nine'
While Parks and Recreation was airing, Schur partnered up with Daniel J. Goor to create Brooklyn Nine-Nine. Premiering on Fox in 2013, the cop comedy was a success on the network. However, the show was moved to NBC in its sixth season and has since been renewed for its 8th season.
'The Good Place'
Leveraging a connection he made during his days at SNL, Schur tapped Kristen Bell to star in his hit NBC comedy series about the afterlife. Called The Good Place, the show explores what it means to be a good person. Running for only four-season between 2016-2020, The Good Place received critical acclaim and also was wildly successful. The Good Place (alongside Brooklyn Nine-Nine and Parks and Recreation) all are produced by Schur's production company, Fremulon.
Other shows and projects
Despite all the big hits Schur has worked on, he's also done a lot of work in between high high-profile projects as well. He served as the co-producer of the HBO show The Comeback and also wrote two episodes of the show. He served as a producer on Master of None and co-wrote an episode of Black Mirror with his Parks and Rec pal, Jones. Schur even wrote for a sports journalism blog under the penname Ken Tremendous and helped to create a whole host of other projects.
Schur's incredible net worth
With all this creativity and hard work, it's no wonder that Schur has an incredibly high net worth. According to Celebrity Net Worth, Schur is worth an astronomical $100 million at just 44 years old. We're sure that he has plenty more ideas that will make him even wealthier. Personally, we can't wait to see what creative ideas he dreams up next.