Michael Sheen Rejected This Prestigious Award From Queen Elizabeth
There are many prestigious awards that Hollywood actors strive to win. Top examples include the Academy Awards, the Tony Awards, and the Emmy Awards, to name just a few. Although Queen Elizabeth II is not a member of the Hollywood elite, her royal highness also periodically hands out internationally respected honors, medals, orders, and knighthood to Hollywood celebrities.
One such celebrity is Michael Sheen, who was given one of the queen's most distinguished designations back in 2009. But Sheen recently revealed that he rejected the queen's award, and the real reason Sheen did this actually goes back hundreds of years through history.
Michael Sheen's journey to Hollywood started on the theatrical stage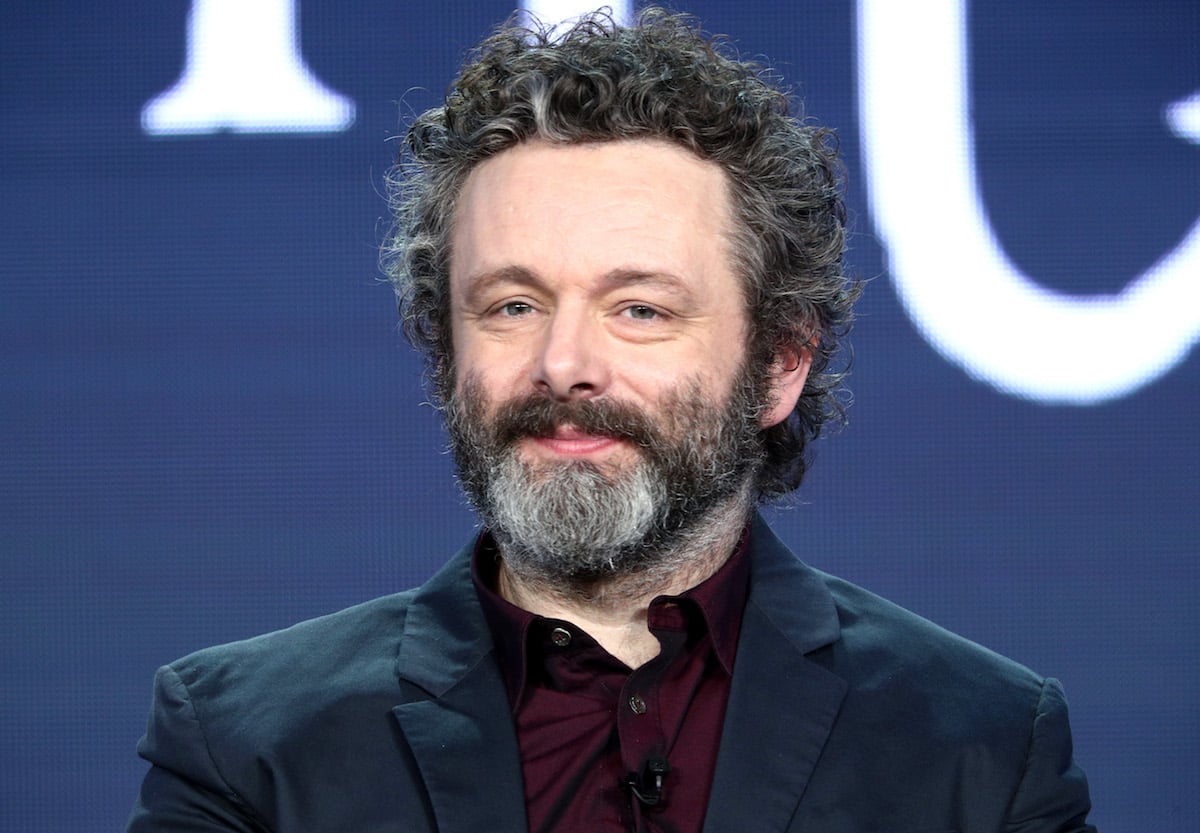 Sheen may be best known for his roles in high-brow movies like 2006's Frost/Nixon and pop-culture blockbusters like 2008's The Twilight Saga: New Moon. And more recently, he's starred in TV dramas like the BBC's Good Omens and Fox's Prodigal Son. 
However, Sheen actually started his acting career in theater. You could even say that the theater runs in his blood.
Empire reports that Sheen was born in Wales to theater parents who enjoyed acting in local musicals. And according to the BBC, he joined the National Youth Theatre of Wales at the young age of 16, simultaneously turning down a burgeoning chance to be a professional football player.
From the '90s to the early 2000s, Sheen performed in numerous theaters from London to Tokyo, including a prominent role as Mozart in Amadeus at New York's historic Music Box Theatre.
While Sheen stars in numerous American movies and TV shows, he still lives in Wales and has close ties to his Welsh roots. And it's this heritage, and the history of Wales, that made him think twice when he was bestowed an honor by the queen.
The relationship between Wales and England has not always been harmonious
Wales is a small country that is one of the westernmost parts of the United Kingdom. It was conquered by the rulers of England back in the 1200s. Approximately 300 years later, King Henry VIII made Wales a part of what was then known as the Kingdom of England. 
While they are united today, the two countries' historic animosity continues to have a cultural impact. In recent years, Welsh politicians have increasingly pushed for more independence from the United Kingdom, notes Britannica. And it's this fraught history between England and Wales that made Sheen rethink an award that the queen gave him.
Michael Sheen rejected the queen's award for historic reasons
Every year, Queen Elizabeth II doles out several Order of the British Empire (OBE). It's a prestigious award, first created by King George V in the early 1900s, to recognize people who have contributed to the arts, sciences, public service or charity.
In 2009, the queen gave Sheen an OBE. Years later, in 2017, Sheen began to educate himself on the history between Wales and England and realized he didn't want to keep his OBE.
USA Today reports that Sheen was invited to give a lecture about Welsh culture and Welsh identity. "The lecture called on the British monarchy to end the centuries-old practice of handing the title of Prince of Wales to the heir apparent to the English throne," notes the outlet.
Sheen realized that he couldn't keep the queen's award if he was simultaneously pushing for Wales to distance itself from England. "In my research to do that lecture, I learned a lot about Welsh history," Sheen said to USA Today. "I remember sitting there going, 'Well I have a choice: I either don't give this lecture and hold on to my OBE or I give this lecture and I have to give my OBE back.'"
Thus, Sheen returned his OBE and delivered his lecture on Welsh culture. And it appears that his interest in Welsh politics and activism is only ramping up.
"The BAFTA-nominated star plans to focus more on political activism in his home town of Port Talbot," reports the BBC. In fact, the star said he might even quit acting in order to focus on Welsh political activism.