Michelle Duggar Possibly Spotted in Pants: Has the Entire Duggar Family Abandoned the Skirts Only Rule?
Jim Bob and Michelle Duggar have been outspoken about their decision to have all the ladies in the family wear skirts and dresses. Are they still following the rule?
Michelle Duggar is causing a stir on the internet. The famed mother of 19 children has spent decades creating an image of modesty that has been largely tied to her "skirts only" style of dress. The Duggar family matriarch appears to have forgotten her more modest frocks in Arkansas as she spends some time out west with her daughter, Jinger Vuolo. Some photos from her recent California adventures might show Michelle rocking pants. Duggar family followers can't help but wonder if any of the adult Duggars still adhere to the family's strict dress code. 
Michelle Duggar has been spotted out and about in pants 
Duggar family matriarch, Michelle Duggar, might have been spotted wearing a pair of pants. At least, Duggar family followers think so. According to the U.S. Sun, Michelle, 55, was spotted taking a walk and running errands with several of her kids in California. While it appears she's wearing a skirt over a pair of yoga pants in some photos, other shots indicate that she may have shed the skirt somewhere along the way.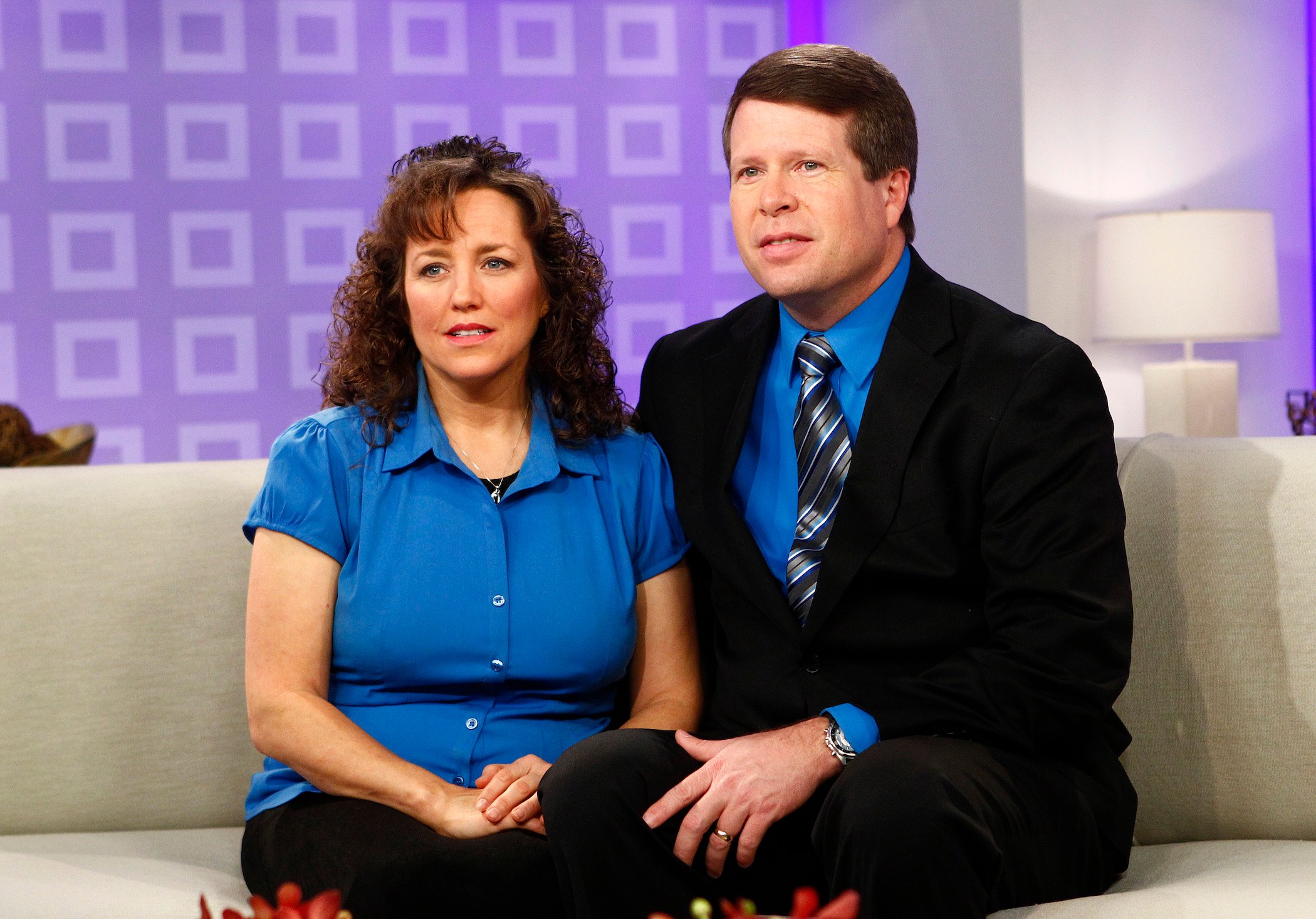 Jana Duggar, James Duggar, and Jason Duggar are all on the trip, too. However, Michelle's husband, Jim Bob Duggar, doesn't seem to be along for the ride. Presumably, the father of 19 is back in Arkansas with the family's youngest children. 
Which Duggar ladies no longer stick to the skirts-only rule? 
Whether Michelle is changing up her style remains to be seen. However, we know that several other Duggar ladies have thrown out the family dress code upon marriage. Jinger Vuolo was the first Duggar family member to toss the skirts in favor of pants. Jinger was spotted in jeans and leggings shortly after marrying Jeremy Vuolo in 2016. Jill Dillard, who married Derick Dillard in 2014, was the next to break the rule. In recent years, Jill has been spotted in workout gear, shorts, and jeans fairly regularly.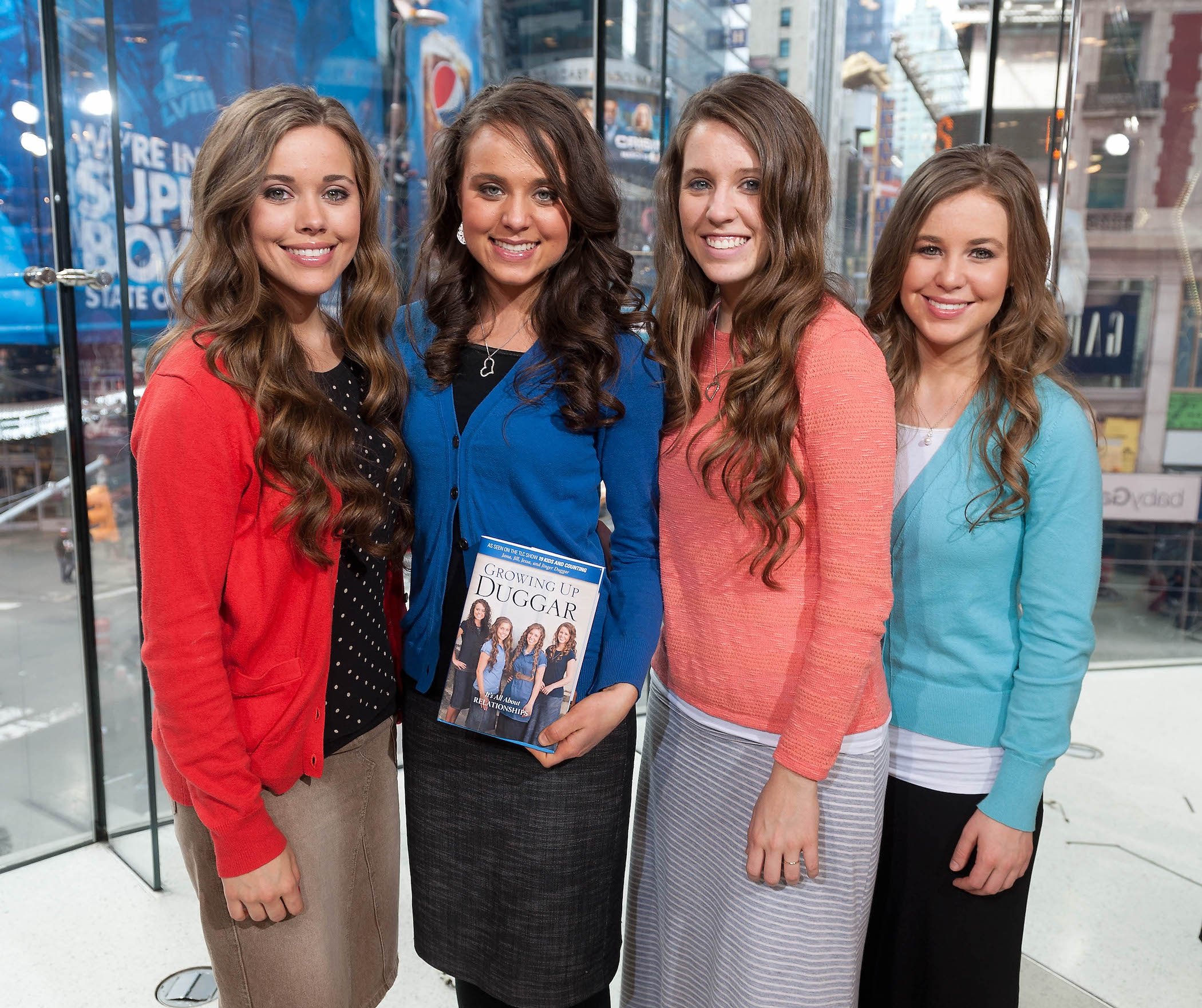 Jessa Seewald has appeared in pants occasionally, as well. She was a later adopter of the new style trend. For the first several years of her marriage, the mother of four followed the Duggar family dress code. It has only been in the last year and a half that she's been spotted in sweatpants and occasionally in jeans. Joy-Anna Forsyth also stuck to the skirts in public rule until recently. Joy has been spotted in sweatpants and snow pants in recent months when appropriate. She has yet to show up on Instagram in a pair of jeans, though. 
Jana, the family's eldest daughter, has added pants to her wardrobe, too. Jana, the family's oldest unmarried daughter, was first spotted in pants in August 2021. First, she was seen wearing jeans during an outing to a Dodgers game. Later, she shared a photo of herself on Instagram wearing black dress pants while visiting Las Vegas. Just how often Jana opts for pants over skirts remains unknown.
Are any of the Duggar girls still following the rule? 
Jana Duggar and Michelle Duggar held onto the modesty rule the longest. Now that both maybe have been spotted in pants, family followers are left to wonder if any of the Duggar ladies are keeping up with the family's famous dress code. None of the family's biological daughters are sticking to the rule, but a few in-laws are.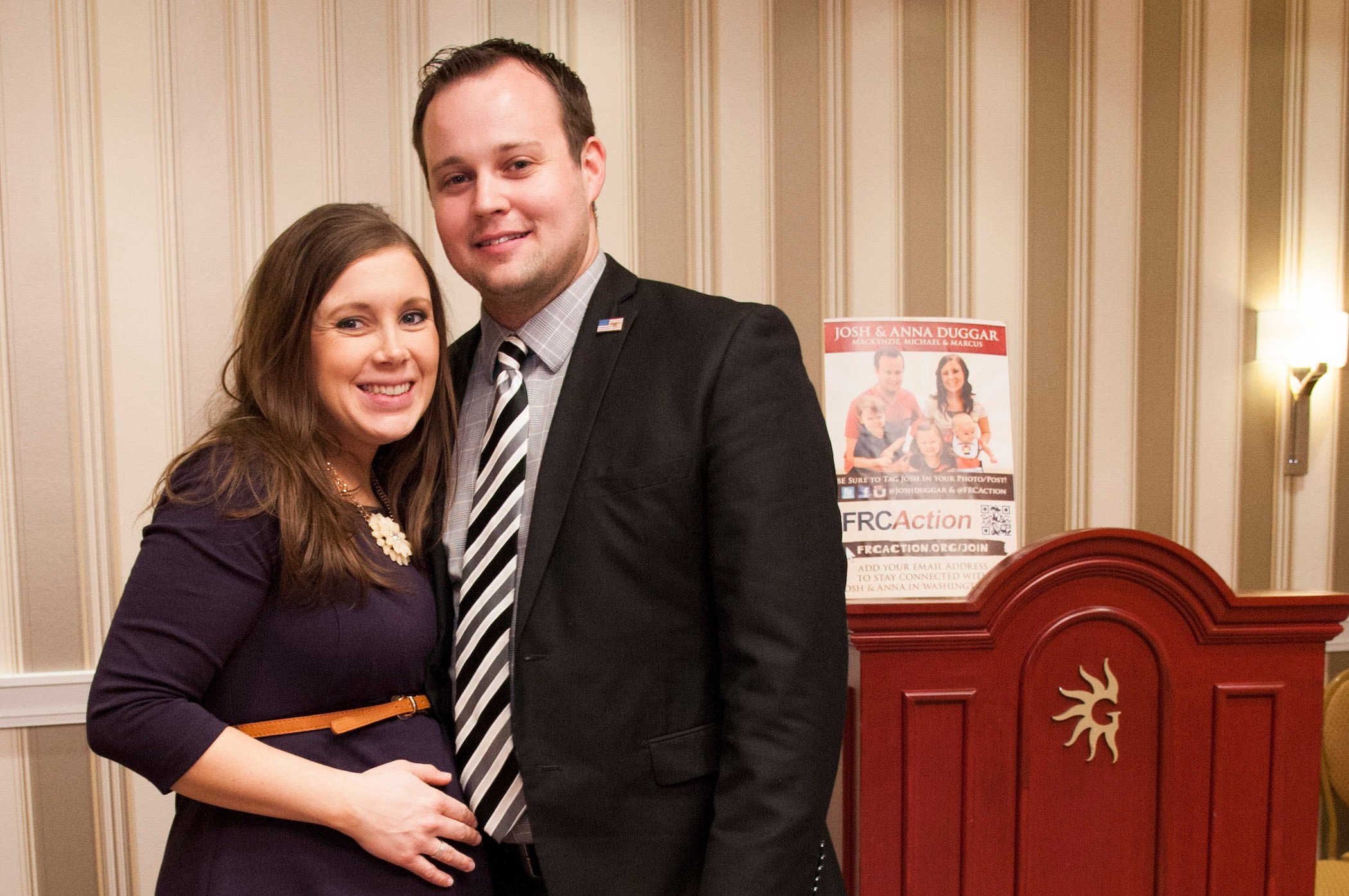 Anna Duggar, the wife of troubled Josh Duggar, has spent all the years of her marriage in skirts and dresses. While Anna is likely free to break the rule now that her husband will be spending the next several years behind bars, fans are unlikely to find out if she is. Anna has stayed out of the public eye since the December 9 guilty verdict. 
Joseph Duggar's wife, Kendra Caldwell, also seems to adhere to the Duggar family's dress code, as does Jedidiah Duggar's wife, Katey Nakatsu. It is unclear if that is a preference Joseph and Jedidiah have for their brides or if they've decided to stick to skirts and dresses for their own reasons. Both Katey and Kendra were raised in ultra-conservative Christian households.