Michelle Obama Was Not Afraid to Speak Her Mind Around Ellen DeGeneres
The ongoing controversy surrounding The Ellen DeGeneres Show unfolds further with each passing day. Although the comedian is known for her boundary-crossing humor, many fans were shocked to hear the "toxic work environment" allegations against her show.
Now, her show's old videos are resurfacing, showing celebrities pushing back against some of her comments. Former first lady of the United States Michelle Obama was on The Ellen DeGeneres Show numerous times and couldn't refrain from commenting on the host's antics during one particular occasion.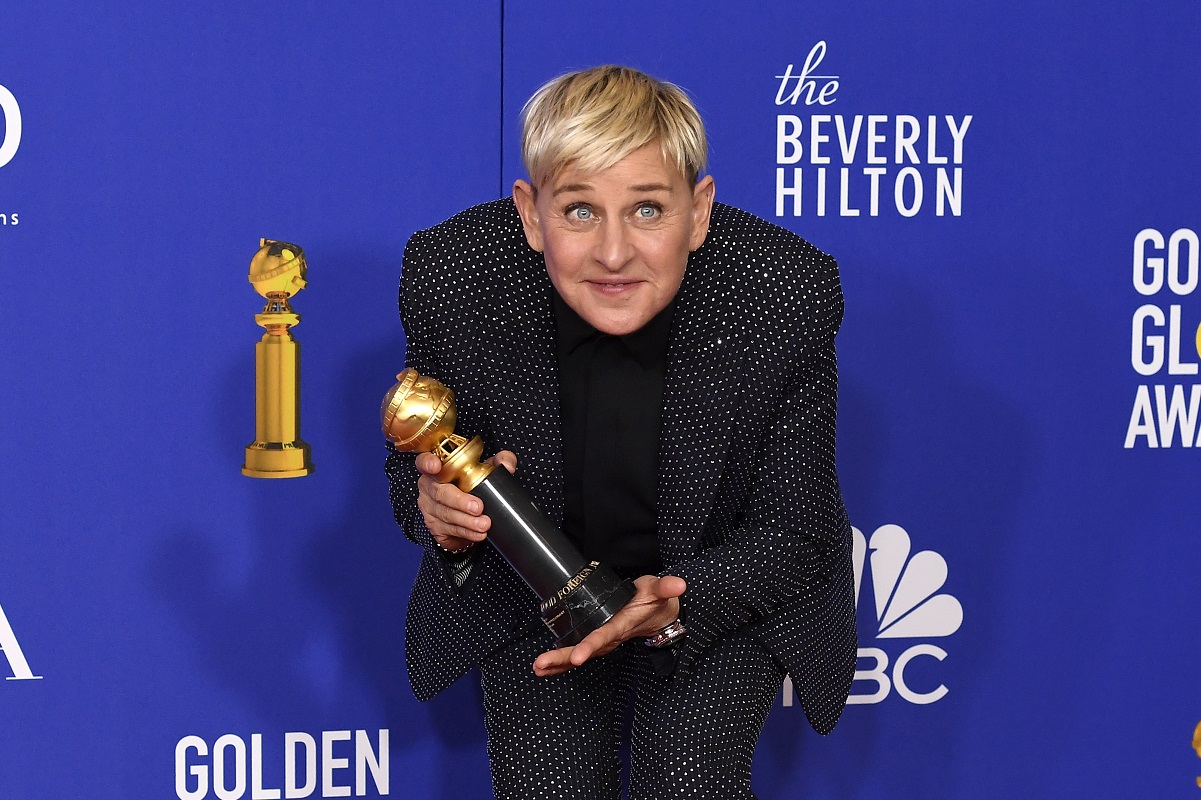 Taylor Swift, Celine Dion, and many other celebrities were embarrassed on 'The Ellen DeGeneres Show'
An old video of Taylor Swift on The Ellen DeGeneres Show recently resurfaced. In the YouTube video, DeGeneres forces the singer to play a game that makes her uncomfortable. Swift ends up screaming at the host, "Stop it; stop it, stop!"
Celine Dion also went up against DeGeneres when the talk show host made fun of how long her son's hair was. The two went back and forth, arguing about whether Dion should make him get it cut. When the situation began to get very tense, DeGeneres changed the subject.
RELATED: Cher Got Fed Up with Ellen DeGeneres Teasing Her During a Show Appearance, Called Ellen a 'B*tch' on Air
An interview with Blake Shelton also resurfaced, revealing that the host gave him a clock on-air to symbolize time was ticking for him to propose to Gwen Stefani. However, when he went backstage, someone took it from him. When the singer returned to the show for another interview, he asked DeGeneres about the clock. She admitted that she regifted the clock to Jennifer Lopez and Alex Rodriguez, and it worked out since the two ended up engaged.
Michelle Obama went to CVS with Ellen DeGeneres
In 2016, Ellen DeGeneres took first lady Michelle Obama to CVS to help her get used to what life will be like after leaving the White House. DeGeneres begins opening packages before purchasing them while the first lady tells her she can't do that.
"You are really not a good person to shop with," Obama tells DeGeneres when the host pulls the top off a bottle of wine to use it as a cup.
While the first lady laughs off most of DeGeneres' antics, she also doesn't hold back what she's thinking.
"She's out of control," Obama says when DeGeneres tries to sign a baby's forehead with a permanent marker.
Later on, the two cannot figure out how to work the self-checkout, so DeGeneres calls over the store manager to help. The host also asks whether they can take their items for free.
"We can't take bribes," Obama tells her. "I work for the government."
As the first lady is checking out, DeGeneres proceeds to climb into a shopping cart.
"You know you're really annoying," Obama tells DeGeneres. "It's like taking a 3-year-old to a store."