Michelle Pfeiffer Starred In a Flop and Later Said 'I Hated That Film With a Vengeance'
Michelle Pfeiffer is as talented today as she was in 1978 when she won the Miss Orange County beauty pageant. Pfeiffer has the acting skills to back up her award-winning looks, which has made her a long-lasting star. Despite a career full of success, including Academy Award and Golden Globe nominations, there's one role that Pfeiffer is not proud of. Ironically it was one of the breakout roles that started her career. 
Michelle Pfeiffer has had a stellar career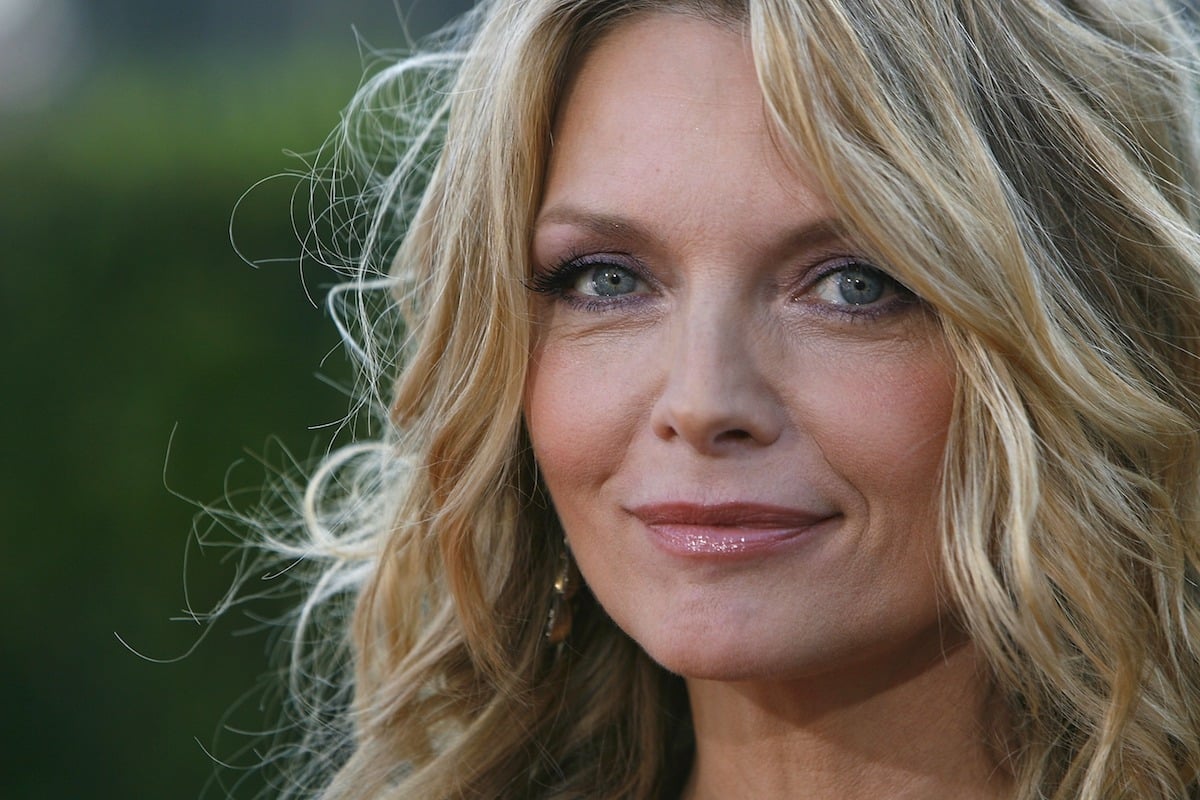 RELATED: How Michelle Pfeiffer's Sister Almost 'Stole' Her Future Husband
Although Pfeiffer isn't done wowing fans with her skills, she has a lot to be proud of as of now. Pfeiffer has starred in many films and television shows.
One of her first roles was on the TV show Fantasy Island. She had a few small TV roles at the beginning of her career, but she didn't stick to the small-screen. Pfeiffer's first movie role was in Falling in Love Again. She wasn't the star of the 1980 film, but she would headline her next film project. 
Grease 2 is considered to be Pfeiffer's breakout role. She played the female lead, and although the movie was hardly a success, Pfeiffer got noticed. Her film career took off after that. 
Scarface came out in 1983 and would become one of Pfeiffer's most well-known roles. She had a slew of other movie credits in 1980, but in 1990 she would get her first Oscar nomination.
She was recognized by the Academy for her part in The Fabulous Baker Boys, although Pfeiffer wouldn't take home the award. In 2017, she was nominated for a Golden Globe for her work on The Wizard of Lies, a movie about Bernie Madoff that also stars Robert DeNiro. 
There's one movie Michelle Pfeiffer regretted 
After so much success, it might be hard for fans to believe that Pfeiffer hated one of the movies she starred in. It was actually one of the most important films of her career.
Pfeiffer has said openly that she hated Grease 2. She said: "I hated that film with a vengeance and could not believe how bad it was. At the time I was young and didn't know any better."
Pfeiffer may not have known any better when she starred in the movie, but it ended up being a good thing for her career, even though it is hailed as a flop. Without Grease 2, Pfeiffer may not have landed any of her other iconic movie roles, including the one she got right after that in Scarface. 
Plus, Pfeiffer may be treating Grease 2 a little harshly. Some critics think it wasn't the complete flop it first appeared to be. 
'Grease 2' may not be as big a flop as Pfeiffer thought
Some people speculate that Pfeiffer was the only actor to get out of Grease 2 with their career intact. Like Pfeiffer, the other stars of the show were also relatively unknown, and she's the only one who has gone on to have a successful career.
Grease 2 had a bigger budget than the original Grease but barely broke even. Critics hated it. Now, however, thanks to the power of the internet, more and more people are coming out as fans of the film. 
Grease 2 may be a veritable cult classic. Without Twitter, no one would even known that Grease 2 fans exist. But users of the #Grease2 hashtag have been more and more vocal about their support for the film.
Some think it has a better message than the first, and actors who starred in the movie are being tracked down on social media and asked about their roles in the film. Pfeiffer may want to take a look at the arguments for the movie before she trashes it.