What Are Michelle Tanner From 'Full House' Favorite Foods? This Character Often Shares Her Love for 1 Dessert
This munchkin loves her sweets. Here's what we know about the character Michelle Tanner and some of her favorite foods on 'Full House.'
She's got it, dude! What Michelle Tanner does have is, actually, a serious sweet tooth. Throughout the sitcom Full House, this character often shares her love for desserts, diving mouth-first into a number of ice cream specialities, cakes, and cookies. Here's what we know about the youngest of the Tanner sisters. 
Ever since Michelle Tanner was a baby on 'Full House,' she loved cookies
Fans first met Michelle Tanner when she was just an infant. The character grew up on Full House, right along with her two older sisters, DJ and Stephanie. It didn't take long for Michelle to find out which foods she liked and didn't like. 
During a season one episode (titled "Mad Money,") DJ even tricks her baby sister into "opening" Uncle Jesse's secret gym bag. How does DJ accomplish this? By putting a cookie inside the bag, which of course, Michelle needs to munch on.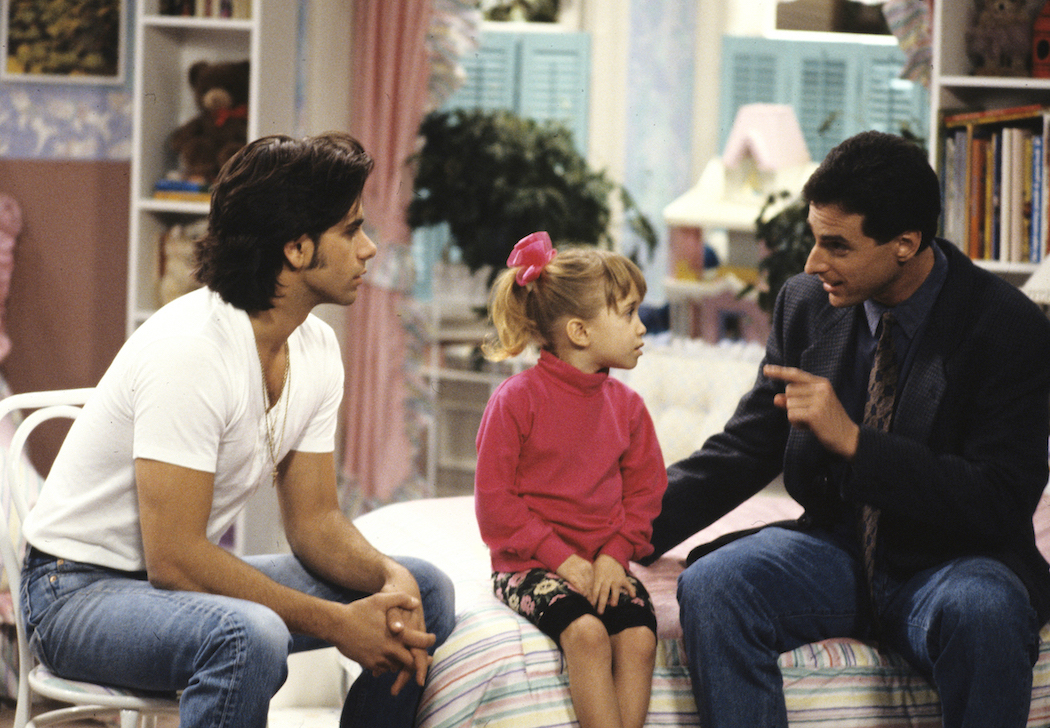 Michelle Tanner loves ice cream sundaes
Although Joey loves the ice cream truck, he has some serious competition for ice cream love with Michelle Tanner. She even tried to open up her piggy bank in search of some frozen goodness. 
When Michelle missed the ice cream truck, DJ offered her a fudgsicle from the freezer… but it's just not the same. The character also loves a good ice cream sundae, topped with mountains of whipped cream.
Her favorite part of the sundae? The cherry. During one episode, Uncle Jesse tries to get Michelle to spill a secret. The best way to do that is with a sundae, topped with whipped cream, chocolate sprinkles, and a cherry on top. Michelle couldn't resist — she told Uncle Jesse about the secret baby shower and dove right in.
Still, Michelle has plenty of foods that she doesn't like. For one episode, ("Is It True About Stephanie,") the family tries to be supportive after Danny's breakup with his girlfriend. As a result, Michelle ends up putting a squid in her mouth. 
She dove head first into Jesse and Becky's wedding cake samples
Aside from loving cookies, popsicles, and ice cream sundaes, Michelle loves chocolate cake. Fans could often find Michelle eating slices of the dessert and licking the icing spoon during the series. 
Who doesn't love cake, though? When Jesse brings home a number of cake samples to taste for his wedding, it isn't long before Michelle digs in, tasting a little of everything. Jesse asks her which flavor she likes the most, which is a silly question. She loves them all!
Although Michelle Tanner is noticeably absent from the Netflix original spinoff, Fuller House. Don't worry, though, there's still plenty of cake and sweets to go around in the series. Most episodes of Full House are available for streaming on Hulu.