Revealed: Why Michelle Williams Had Zero Input On 'Dawson's Creek'
Michelle Williams won our hearts as Jen Lindley on the cast of Dawson's Creek. But the actress admits she had absolutely no input on the show.
These days, teen dramas are a dime a dozen, but there's one show that wrote the book on how to execute a great show for a younger demographic. Spanning six seasons and 128 episodes, Dawson's Creek is one of the great television classics. Set in fictitious Capeside, MA, the show follows a close-knit group of friends on their journey through adolescence. Though the show was marketed to teens, it was fairly progressive for its time, given some of the more adult themes that it chose to explore. From mental illness to grief, to sexuality, Dawson's Creek wasn't afraid to go there.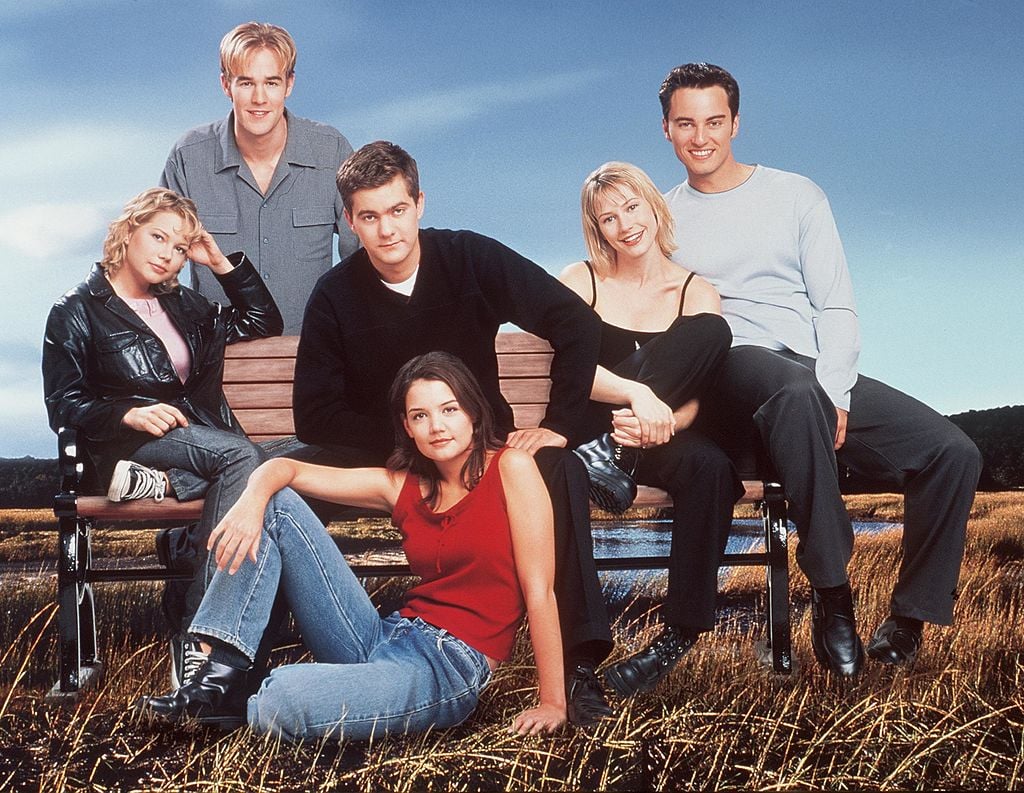 Dawson's Creek
Though the show was incredible, behind the scenes might not have been all rainbows and sunshine. Recently one of the show's most notable alumni, Michelle Williams, shed some light on her experience acting on the set of the iconic show.
Jen Lindley
Williams beautifully played the role of Jen Lindley on Dawson's Creek. Jen was the problem child from New York who was shipped off to Capeside to live with her grandmother when her parents failed to gain control over her wild behavior. She quickly caught the eye of next door neighbor, Dawson Leery, and the two began dating. Though Jen struggled to fit in with the Capeside natives at times and was often outcast, she eventually became a core member of the group.
Factory job
While Williams admits that she's very appreciative of her time on Dawson's Creek (after all, it is what catapulted her into superstardom), she admits that there were some challenges that she experienced while she was filming. Doing "Dawson's Creek" for six-and-a-half years, while it was an incredible learning experience — we did 22 episodes a year, and you'd be getting scripts at the last minute and you had zero input. It was a little like a
factory job. It was formulaic. the Academy Award nominee confessed in a recent interview with Variety.
Loss of input
In fact, the actress says that her experience having zero input on Dawson's Creek caused her to shy away from television altogether until very recently. Williams feared that she would lose her ability to create within a show or character if she returned to television.
"Try as I might. I don't think I've done television in between then and now because of a fear of loss of input. When this came around, people had been saying for a long time, "Television is different now." And I could see that that was true and that it was something that I should open myself up to." the 38-year-old confessed.
Fosse/Verdon
Though it's a bit sad to hear what little control Williams had on Dawson's Creek, we're glad to see that she finally has decided to come back to the small screen after 16 long years. Starring as Gwen Verdon on the new FX show, Fosse/Verdon, Williams explores the creative partnership and romantic relationship between Bob Fosse and Gwen Verdon.
We hope that Williams has been able to find more creativity with Fosse/Verdon than she did within Dawson's Creek. We look forward to seeing more amazing work from this talented actress.