Michelle Williams Once Revealed That She Would Have Liked To Have More Children With Heath Ledger
Michelle Williams revealed to GQ in 2012 that she would have liked to have more children with the Australian actor if things had worked out between them.
Heath Ledger and Michelle Williams had one of the most heartbreaking yet achingly romantic celebrity love stories in Hollywood's history. The two met, fell in love, moved in, and had a child together all within a year.
Unfortunately for the couple, their relationship didn't last forever, as they called it quits after just three years of dating. But despite their split, Williams never stopped loving Ledger. In fact, she later revealed that she would have liked to have more kids with the actor had they stayed together.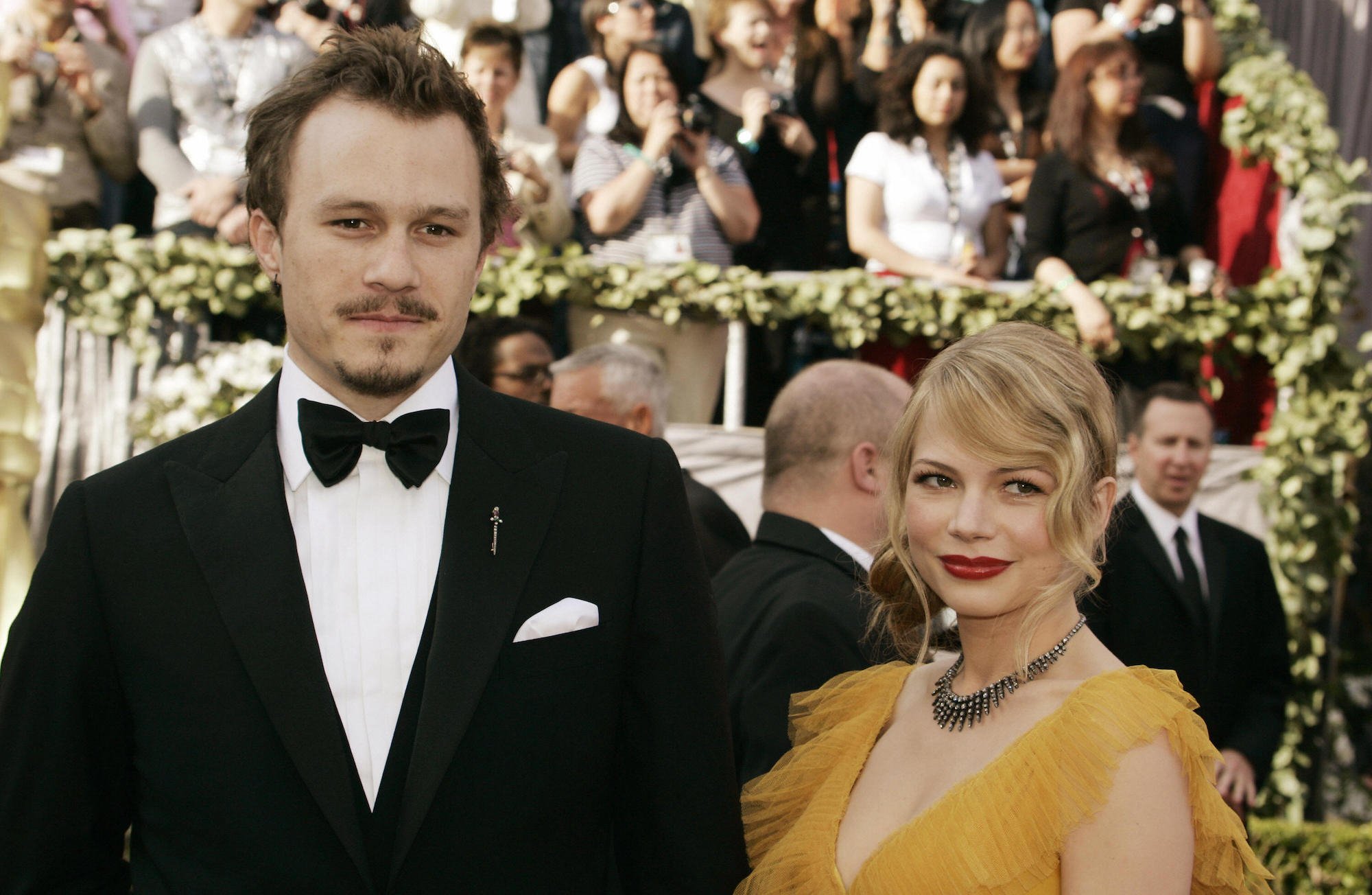 Heath Ledger and Michelle Williams were together for three years
Williams and Ledger started dating in 2004 after meeting on the set of their film, Brokeback Mountain. The duo, who played husband and wife in the movie, bonded while filming a sledding scene that ended with a torn ligament in Williams' knee.
During the rest of their time together on set, Williams and Ledger's co-stars could see a relationship blossoming between the two. Even fellow co-star Jake Gyllenhall noticed the duo's connection, later revealing in an interview (per E! News) that the pair's off-screen chemistry was undeniable.
"I remember being in rehearsal, and the two of them had googly eyes with each other," the Nightcrawler actor said. "There were sparks immediately."
The two dated for three years before calling it quits in late 2007 due to Ledger's heavy partying and drug use. Though many were convinced Williams and Ledger would rekindle their romance, they unfortunately never got the chance to because just five months after their split, The Dark Knight star died of a drug overdose in January 2008.
Heath Ledger and Michelle Williams only had one child together
Though Williams and Ledger never married, they did experience one huge milestone together during their relationship.
In October 2005, the same year Brokeback Mountain was released, the couple welcomed their daughter, Matilda. They then settled into a row home in Brooklyn's Boerum Hill where they fell into a parenting routine that worked with both of their schedules.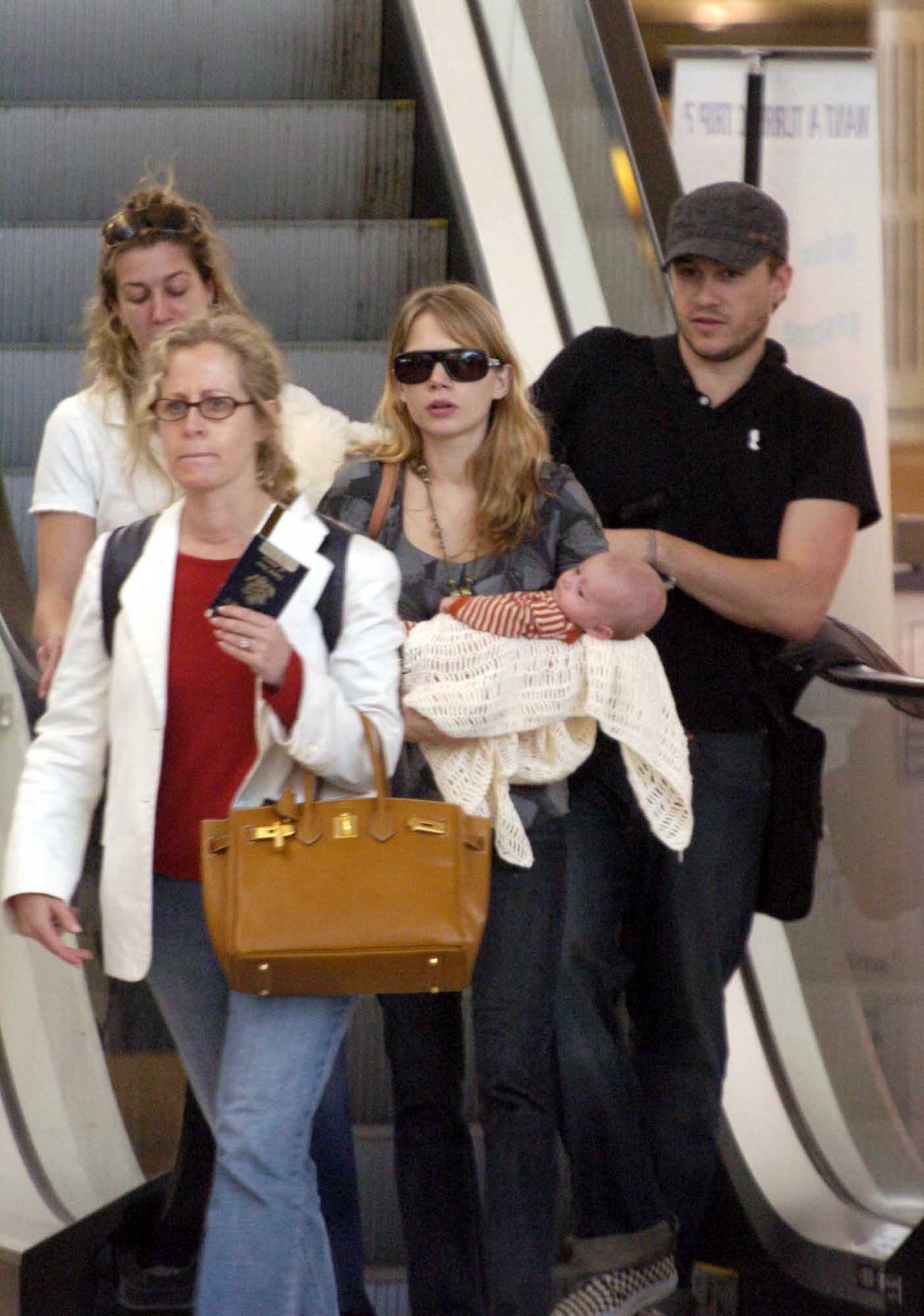 "When Michelle is working, I'm the manny," Ledger explained in 2006, per E! News. "And when I'm working, she's the nanny."
The actor also revealed that being a parent gave him a purpose he had never experienced in life. According to Ledger, family's "everything to me—the most important thing I do. Before, I felt like I was floating through life, like a ghost; I may not have even existed."
For the next few years, Williams and Ledger lived happily with their daughter in Brooklyn until they split in 2007. But despite going their separate ways, both actors remained in New York.
Michelle Williams would have liked to have more kids with Heath Ledger
Before calling it quits from him, Williams was preparing to live happily ever after with the 10 Things I Hate About You star.
Though it's unknown if they ever spoke about marriage, the Dawson's Creek actor revealed to GQ in 2012 that she would have liked to have more children with the Australian actor if things had worked out between them.
"I really wanted, and I really expected or imagined, that Matilda would have siblings that were close to her age," Williams said at the time. "And now that she's 6, that isn't even a possibility anymore. So something that was making me feel impatient, that's even removed, For whatever reason, that's not our luck, not our path."
She continued, "You know, as hard as certain things have been for me, it's harder thinking about how things will be for her. I have a lot of things that she doesn't and some of what I have, I can give to her: The memories that I have, the objects that I have, the physical reminders that I have, the stories."
Though she wasn't able to have more children with Ledger, Williams still gave her daughter a sibling later on.
In June 2020, Us Weekly confirmed that the actor had given birth to her second child, her first with her husband, Thomas Kail, whom she married three months prior.
But despite finding her happily ever after with Kail, it's likely that Williams will always have a special place in her heart for Ledger.