Michelle Yeoh 'Kicked Jackie Chan's Butt' in a Fight, Changing His Opinion of Women
The martial arts beauty said it took one fight to change Jackie Chan's mind about women.
Michelle Yeoh gracefully fought her way to movie greatness in 2000 with the gorgeous and surreal Crouching Tiger, Hidden Dragon. But apparently, that wasn't quite enough to earn the respect of Jackie Chan. Now, Yeoh reveals what he used to think of women and how she changed his mind.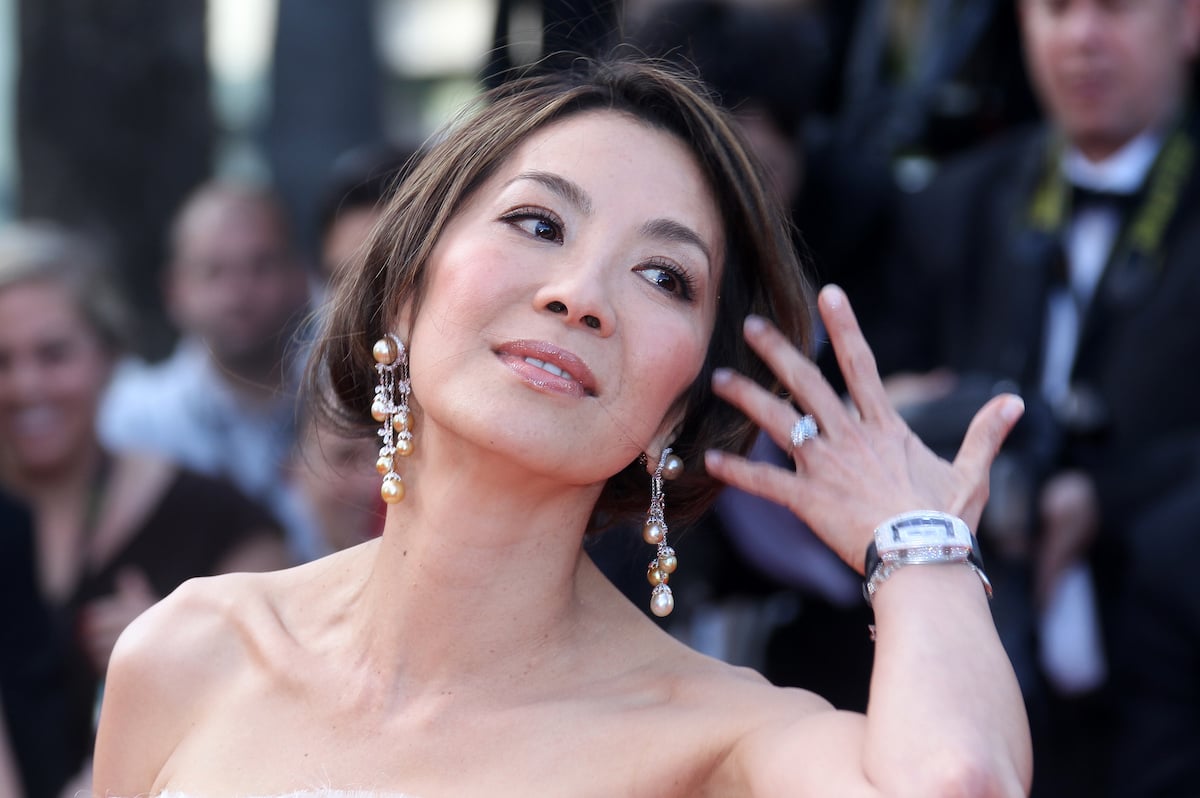 Yeoh rose to prominence in the 1997 James Bond film Tomorrow Never Dies opposite Pierce Brosnan. But she secured greatness three years later with the 2000 Best Foreign Film Academy Award winner Crouching Tiger, Hidden Dragon. 
The movie notably challenged gender roles in both film and Asian culture. The three main characters — warrior/bodyguard Yu Shu Lien (played by Yeoh,) Jen Yu (Zhang Ziyi,) and Jade Fox (Cheng Pei Pei) pushed back against prescribed gender norms and cultural traditions with their warrior-like qualities and actions. 
Michelle Yeoh rose to the challenge with magnificent poise, and the movie became iconic. Yeoh, now world-famous for her martial arts expertise and brilliantly calculated elegance as an actor, appeared in a number of high-profile films. 
Among them are Supercop (1992,) Yes, Madam (1985,) The Stunt Woman (1996,) Memoirs Of A Geisha (2005,) Tomorrow Never Dies, Crazy Rich Asians (2018) and Gunpowder Milkshake (2021.) She currently co-stars as Shang-Chi's aunt Ying Nan in Shang-Chi and the Legend of the Ten Rings. 
But in a new interview with The Guardian, the legendary martial artist says she still had to prove herself to at least one person. 
Michelle Yeoh said Jackie Chan used to believe women belong 'in the kitchen' 
Yeoh was asked in the interview about her experiences with Jackie Chan, with whom she starred in Supercop. Does the notorious action star, who has admitted to being a "total jerk" to women in his memoir Never Grow Up, believe that women belong in the kitchen? 
"He used to," she told The Guardian. "Until I kicked his butt." 
Prior to the incident, Yeoh told the publication that Chan had asked her not to do certain stunts. Yeoh is known for a memorable Supercop scene; her character Jessica Yang jumps her motorcycle onto a moving train. Yeoh said Chan admitted to being competitive with her and feeling the need to 'outdo' her. 
"I told him, 'You're a fine one to ask me to stop! You're always doing them,'" she recalled. "He said, 'That's because when you do one, I have to go one better.'" 
She briefly left acting because of her beliefs about marriage
Yeoh's journey to icon status as a woman warrior was briefly interrupted by her marriage to Hong Kong businessman Dickson Poon. Between 1988 and 1991, Yeoh stayed out of the limelight — and she did it in the interest of her marriage. 
"I saw marriage as a full existence," she explained. "Maybe it comes from Asian culture, but my thinking was that I couldn't be running around all over the world jumping off buildings if I was going to give my marriage 100%."
The two separated in 1991, and Yeoh resumed "jumping off buildings." She is now married to French motor-racing magnate Jean Todt. 
And from the looks of things, she won't be retiring those butt-kicking skills anytime soon.