Michelle Yeoh 'Terrified' 'Crazy Rich Asians' Director Jon Chu With 1 Line
Michelle Yeoh's role in 'Crazy Rich Asians' earned her a lot of praise -- and even some fear. She explains her part in the film and how some reacted to one line.
Crazy Rich Asians made waves when it landed in theaters in 2018. The movie, based on the book of the same name, delighted audiences with its captivating story, as well as the glitz and glamour portrayed. Additionally, the cast, including actor Michelle Yeoh, garned praise. But one person was scared by one moment in Yeoh's performance: Director Jon Chu.
'Crazy Rich Asians' is about a woman who isn't 'good enough' for her wealthy boyfriend
Crazy Rich Asians follows Nick Young (Henry Golding) as he introduces his girlfriend Rachel Chu (Constance Wu) to the world of extravagant wealth he comes from. The trip to Singapore is a test of their love.
As Rachel learns more about Nick's family, she also discovers his mother, Eleanor Young (Yeoh), doesn't want the American-born professor with her son. Eleanor wants Nick back in Singapore, staying close to their family and the culture he came from.
His mom isn't the only one who doubts Rachel's true intentions. Even some of Nick's friends feel Rachel is trying to access the family's money because she doesn't have much herself. 
Michelle Yeoh delivered a line that scared the director
In one scene (above), Eleanor is finally honest with Rachel. She tells her that, having married into the wealthy family herself, she has spent many days wondering if she would ever measure up. Her husband's mother made her feel this way, too. As she describes her hardship, she steps toward Rachel. This move forces Rachel to take a step back toward a staircase.
Eleanor reaches a hand up toward Rachel's face, cupping her cheek as you would a child. "I know this much," she says. "You will never be enough." Then she leaves just as she arrived, as Rachel looks on, stunned.
In a video for GQ, Yeoh spoke about her delivery in the scene. "Everybody loves the line when I say, 'You will never be enough,'" she laughed. "Everybody's always very scared when I say that. Jon Chu said, 'You terrified me."
Yeoh explains the meaning behind her delivery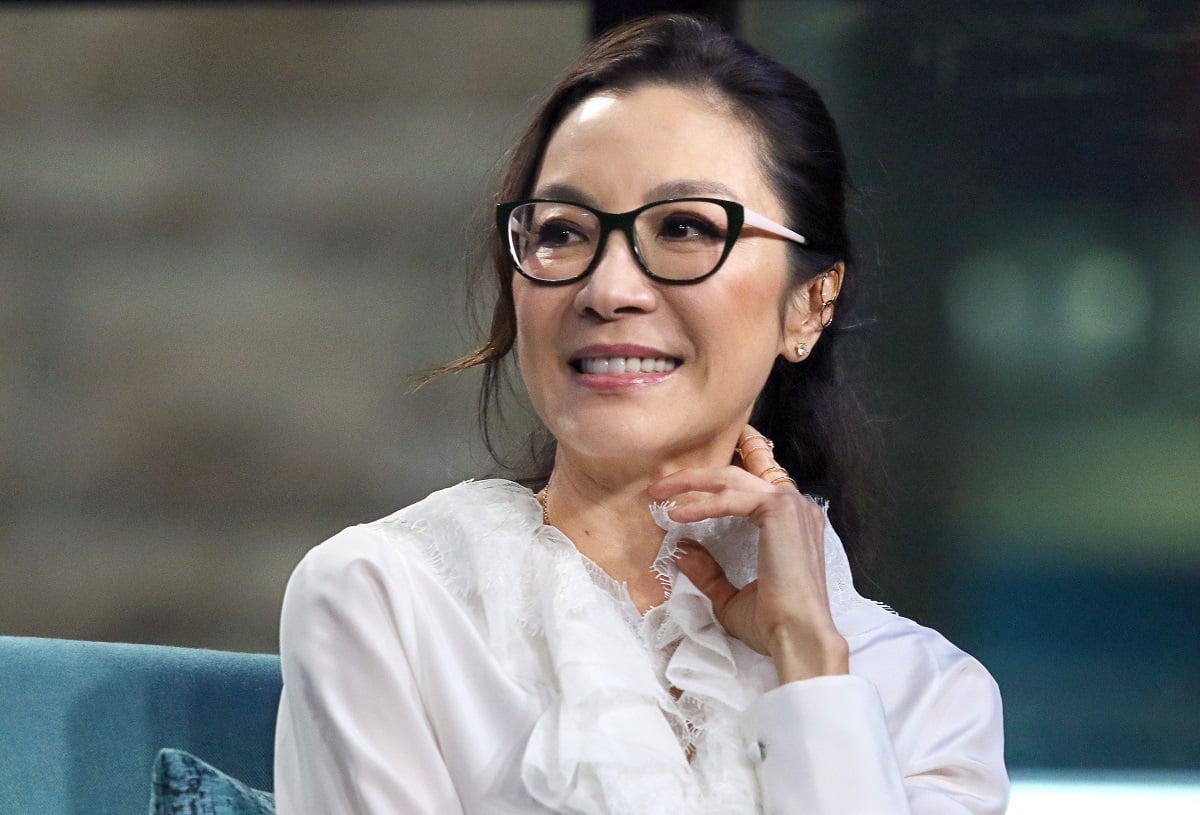 While the delivery was chilling, Yeoh enjoys reflecting on the line and her role in the film. Though Eleanor was "the villain," she became relatable, in a way. "I had young people come up to me and say, 'I understand my mom better now,'" Yeoh explained. 
Like any actor, the Everything Everywhere All at Once actor took the time to understand her character. "She was dutiful, she was loyal, she was fiercely devoted to her family," Yeoh continued. "But most of all, there was love. That was real love." 
Crazy Rich Asians brings all this emotion to the forefront. Ultimately, Nick proposes against his family's wishes. But Rachel says, "No." Later, Rachel expresses to Eleanor that she said no because "she" had put him in the tough situation of choosing love over family or family over love. This helps Eleanor realize she has to let go of Nick.