How Mick Fleetwood Feels About His Ex Stevie Nicks Calling Harry Styles Their 'Love Child'
Stevie Nicks and Mick Fleetwood have a friendship with Harry Styles. Fleetwood shared what he thought about Nicks calling Styles their love child.
Harry Styles listened to Fleetwood Mac while growing up and, since becoming a musician himself, has struck up a friendship with Stevie Nicks and Mick Fleetwood. Nicks has performed with Styles on many occasions, and Fleetwood is the new face of his beauty brand. Nicks is so fond of the younger musician that she referred to him as her love child with Fleetwood. In a recent interview, Fleetwood shared how he felt about his former flame saying this.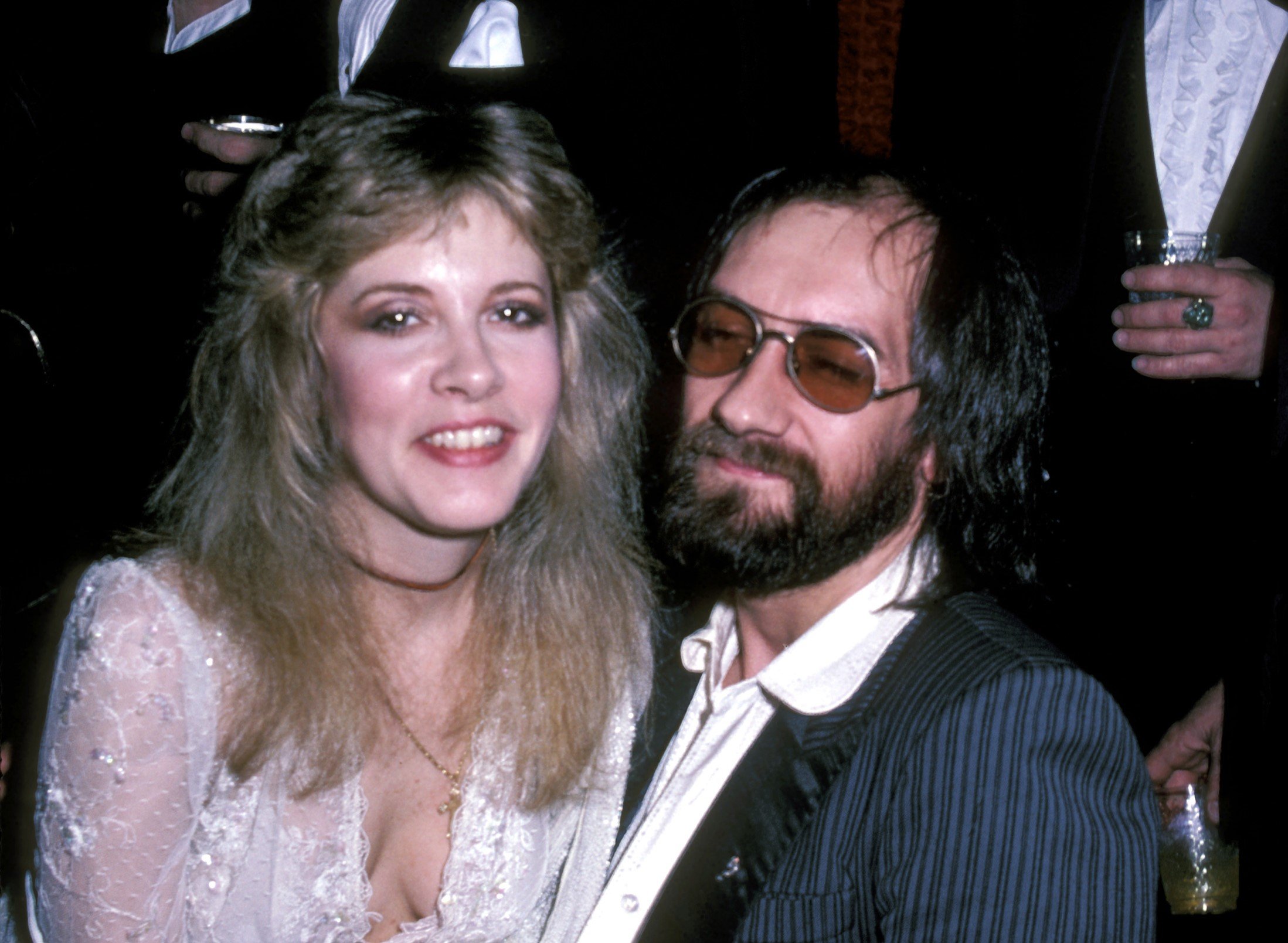 Mick Fleetwood and Stevie Nicks had an affair 
Not long after her breakup with Lindsey Buckingham, Nicks began an affair with the then-married Fleetwood. 
"Eventually I fell in love with her and it was chaotic, it was on the road and it was a crazy love affair that went on longer than any of us really remember — probably several years by the end of it," Fleetwood wrote in his book Play On.
Though Nicks believes that the affair was a mistake, she does consider Fleetwood one of the great loves of her life. They are still close friends, and Fleetwood says that the love between them still exists.
"In terms of our relationship with each other, we still have the same connection to this day; we just love each other in the true sense of the word, which transcends passion," he explained. "I will take my love for her as a person to my grave, because Stevie Nicks is the kind of woman who inspires that devotion."
Stevie Nicks has referred to Harry Styles as her 'love child' with the Fleetwood Mac drummer
Years after their affair, Nicks and Fleetwood both struck up a friendship with Styles. 
"He's Mick [Fleetwood]'s and my love child," she told Rolling Stone. "When Harry came into our lives, I said, 'Oh my God, this is the son I never had.'"
Fleetwood explained that this was an example of Nicks' brand of humor but said that he is close with Styles. He appreciates the care that Styles puts into his relationships. 
"Stevie has a great sense of humor!" he told Vogue. "The fact is Stevie and I have been in a band for, well, 50 years really and she's an incredibly close friend of mine. She's an adventurer! She is also the godmother of [Fleetwood's daughters] Ruby and Tessa. I think Harry and Stevie first met at a show or something. He knew it was around her birthday and he walks into her dressing room with her favorite cake. I thought, 'How cool is that?!' It wasn't arranged by someone else, he had it in a little box with him. That's who he is."
Mick Fleetwood is the new face of Harry Styles' beauty brand
While Fleetwood would perhaps not describe Styles as his love child with Nicks, they are collaborating for Styles' beauty brand, Pleasing. 
"Mick is someone who brings me — and countless others — great joy," Styles said. "I felt there couldn't be a better embodiment of Pleasing, or a person who could so naturally capture the wizardry that we love."
Fleetwood donned bright colors and shiny manicures for the photoshoot in Maui. He's happy to be part of a campaign that embraces individuality and self-expression.
"Pleasing is this experience of, 'Why not?' or 'I've never thought of that' — and that's why I'm part of it," he explained. "It says, here's something, either literally or figuratively, to hold your hand while we're all on this journey. That's what it means to me."