Mick Fleetwood Was in Love With Stevie Nicks, but She Thinks Their Relationship Was a 'Doomed' Mistake
Stevie Nicks and Mick Fleetwood's affair ended decades ago. He looks back fondly, but she takes a more critical look at the "doomed" relationship.
After a tumultuous relationship with longtime boyfriend Lindsey Buckingham, Stevie Nicks began a relationship with another member of Fleetwood Mac. She and drummer Mick Fleetwood — both in relationships at the time — began an affair. Looking back, Nicks categorizes the whole thing as a mistake. Fleetwood, however, has a softer view.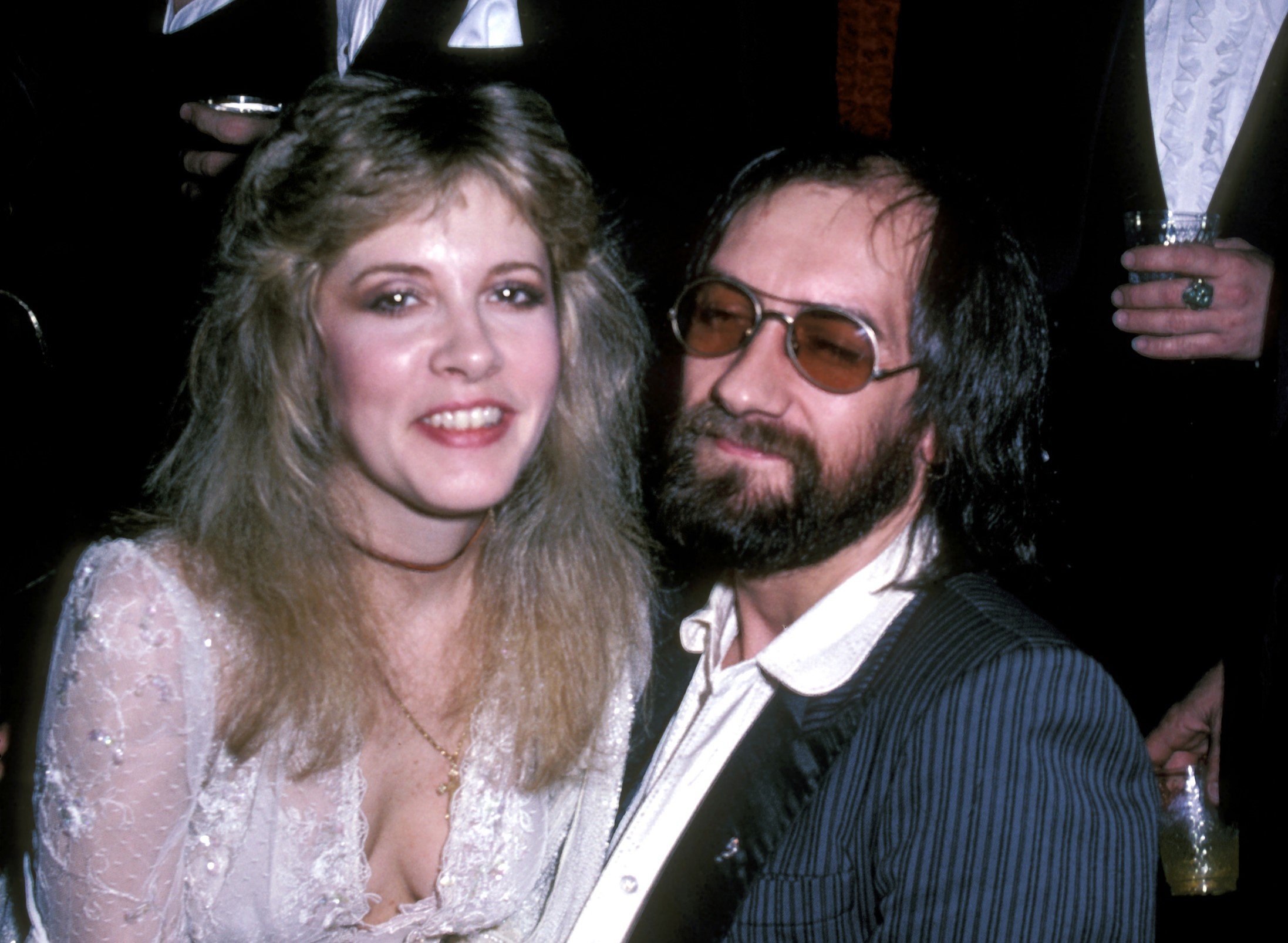 Stevie Nicks and Mick Fleetwood had an affair 
When Nicks and Fleetwood met, he initially didn't want her to join Fleetwood Mac. He only wanted Buckingham for his guitar skills. Nicks, however, was part of a package deal, and the former couple joined together.
While Buckingham and Nicks were still dating, Buckingham briefly expressed concern that something was going on between Nicks and Fleetwood. Fleetwood said he had never considered it, but the pair would become romantically involved a few years later. At the time, Fleetwood was married to Jenny Boyd, and Nicks was in a relationship with Don Henley. 
"Eventually I fell in love with her and it was chaotic, it was on the road and it was a crazy love affair that went on longer than any of us really remember — probably several years by the end of it," Fleetwood wrote in his book Play On.
Given the fact that both were in relationships, the affair began on crumbling ground. Nicks knew it.
"I loved these people," she said of Fleetwood's family in the book Stevie Nicks: Visions, Dreams, and Rumours by Zoë Howe. "It couldn't possibly have worked out, and it didn't."
They have different feelings about it
Eventually, as Nicks predicted, the relationship between her and Fleetwood fell apart. While reflecting in Play On, Fleetwood wondered what would have happened if they'd made a better attempt. 
"I wonder if Stevie and I could have made a commitment to each other, and if our love would have grown, or if it would have been torn asunder by the circumstances." 
He added that it will always be an "unfulfilled love" because they didn't try to "make a go of it." Still, Fleetwood retains that love for Nicks.
"In terms of our relationship with each other, we still have the same connection to this day; we just love each other in the true sense of the word, which transcends passion. I will take my love for her as a person to my grave, because Stevie Nicks is the kind of woman who inspires that devotion."
Nicks does believe that Fleetwood was one of her great loves, but she doesn't think the relationship ever would have happened without cocaine and alcohol. She has a few more regrets about the affair. 
"Mick and I would never have had an affair had we not had a party and all been completely drunk and messed up and coked out, and, you know, ended up being the last two people at the party," she said for Oprah's Master Class. "So guess what? It's not hard to figure out what happened — and what happened wasn't a good thing. It was doomed. It was a doomed thing, caused a lot of pain for everybody, led to nothing."
Today, Stevie Nicks and Mick Fleetwood are friendly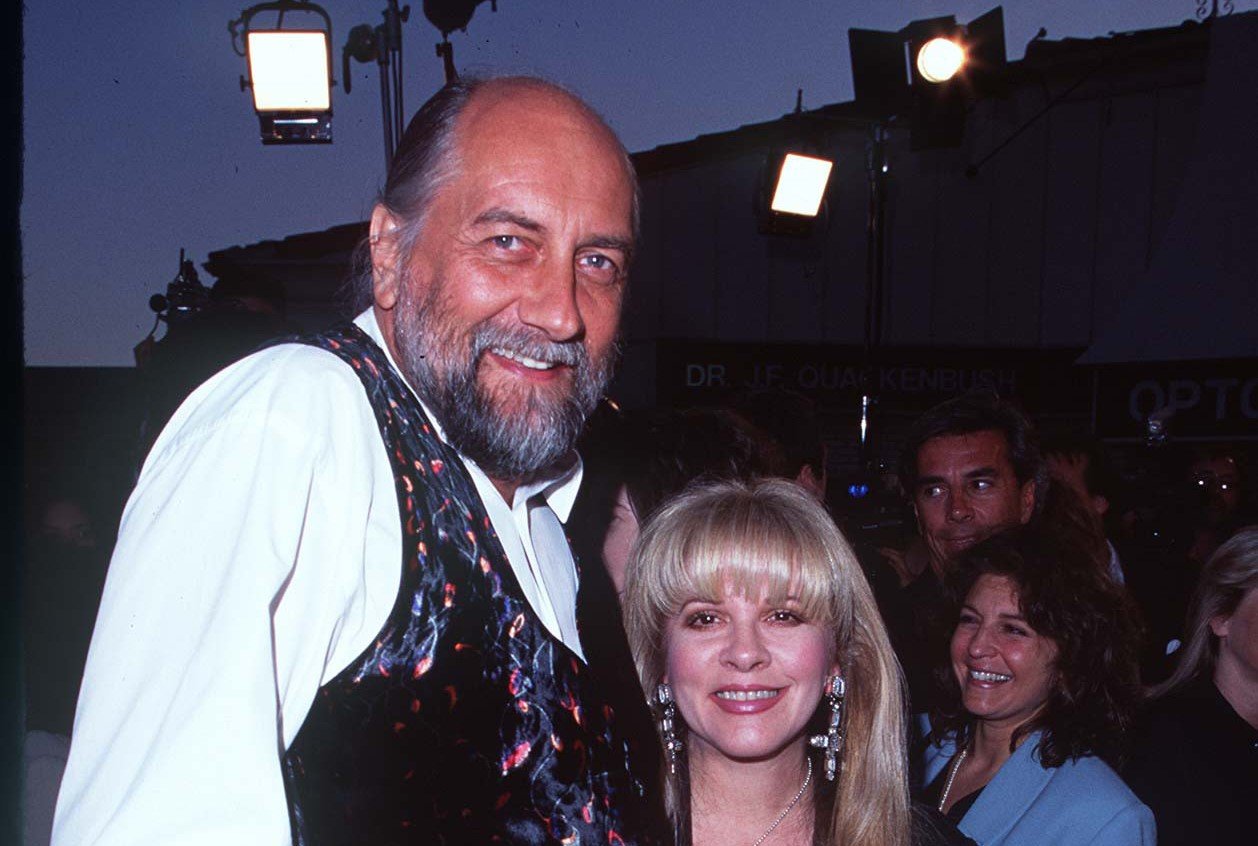 Years after Fleetwood ended the affair, he and Nicks are on good terms. She refers to Harry Styles as their "love child," and he worries about her spending too much time alone. They've managed to remain bandmates for decades. Though the affair was doomed, it's clear that the love between them still lingers.