Mickey Mouse and Minnie Mouse Voice Actors Kept Their Real-Life Marriage a Secret
For 92 years, Mickey Mouse and Minnie Mouse have been the symbol of a couple in love at Disney. Despite their long-lasting relationship, it's still not clear if they're married or not. But few people know that the actors who gave the couple their voices were married for nearly two decades. Behind the scenes, the people who brought Mickey Mouse and Minnie Mouse to life shared a real-life love story (and marriage!) for the ages. 
Are Mickey Mouse and Minnie Mouse married?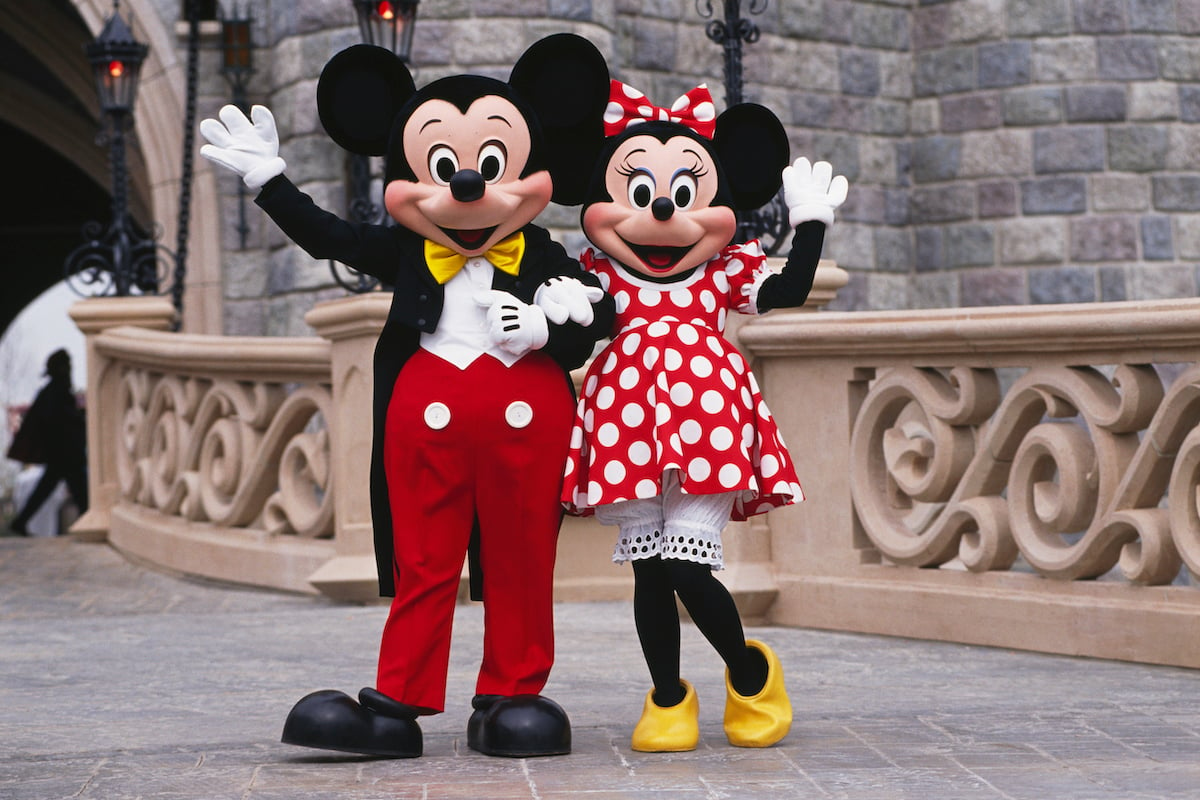 Since the first time they appeared in a cartoon together in 1929, Mickey and Minnie have been smitten with each other. But after nearly a century of romance, has the couple ever tied the knot? Disney Parks Blog explains that they've never officially wed, although they're sometimes shown as a married couple. 
"What it really amounts to is that Minnie is, for screen purposes, his leading lady," Walt Disney once explained. "If the story calls for a romantic courtship, then Minnie is the girl; but when the story requires a married couple, then they appear as man and wife."
Although the famous pair have never made it down the aisle, they're always shown as being in love. Part of the reason for this is that Disney and his wife Lilly created the duo, and so they share many of their creators' characteristics. 
Although Mickey and Minnie have never said "I do," the actors who voiced them were another story. 
On-the-job romance led to a secret marriage between the voice actors of Mickey Mouse and Minnie Mouse
According to Orlando Florida Destination Guide, the voice of Mickey for more than 30 years was done by Wayne Allwine. During that time, starting in 1986, Russi Taylor voiced Minnie. The story of their courtship hasn't been shared, but after five years of working together, the two actors got married. 
Although a love story between the people who voiced a famous cartoon couple would have been a fun news item, they decided to keep it a secret.
"When we got married, we kind of kept it quiet, because everybody was saying, 'Oh, Mickey and Minnie got married,'" Allwine said. "It wasn't Mickey and Minnie; it was Wayne and Russi. We wanted to keep it about us and not about the characters."
Allwine and Taylor were married until the end
The couple was married for 18 years until Allwine's death in 2009. He was 62 years old. After his death, it finally became known that the couple had been married for all those years.
NPR reports that Taylor continued to voice Minnie. She was nominated for a Primetime Emmy Award in 2018 for her work on the new Mickey Mouse TV show. In 2019, 10 years after the death of her husband, Taylor died at the age of 75. 
Both Allwine and Taylor voiced their characters longer than any other actors. When Taylor died, Bob Iger, Disney Chairman and CEO, shared a tribute to her on Twitter. 
"Minnie Mouse lost her voice with the passing of Russi Taylor," Igor wrote. "For more than 30 years, Minnie and Russi worked together to entertain millions around the world — a partnership that made Minnie a global icon and Russi a Disney Legend beloved by fans everywhere. We're so grateful for Russi's talent as well as the tremendous spirit and great joy she brought to everything she did."
Mickey and Minnie are two of the best-known Disney characters and an icon of long-lasting love. And for many years, that romantic relationship between them was a reality behind the scenes as well.