What Microsoft's Deal With Activision Blizzard Means for PlayStation Versions of 'Call of Duty,' 'Overwatch,' and More
Microsoft will acquire Activision Blizzard for nearly $70 billion, thus taking ownership of multi-platform franchises like 'Call of Duty,' 'Overwatch,' and more.
On Jan. 18, Microsoft announced a massive deal to acquire Activision Blizzard for nearly $70 billion. Under the agreement, Microsoft would take ownership of Activision's video game franchises, including Call of Duty, Overwatch, and more. What does this mean for the future of these franchises? Will they become Xbox exclusives? Here's what we know.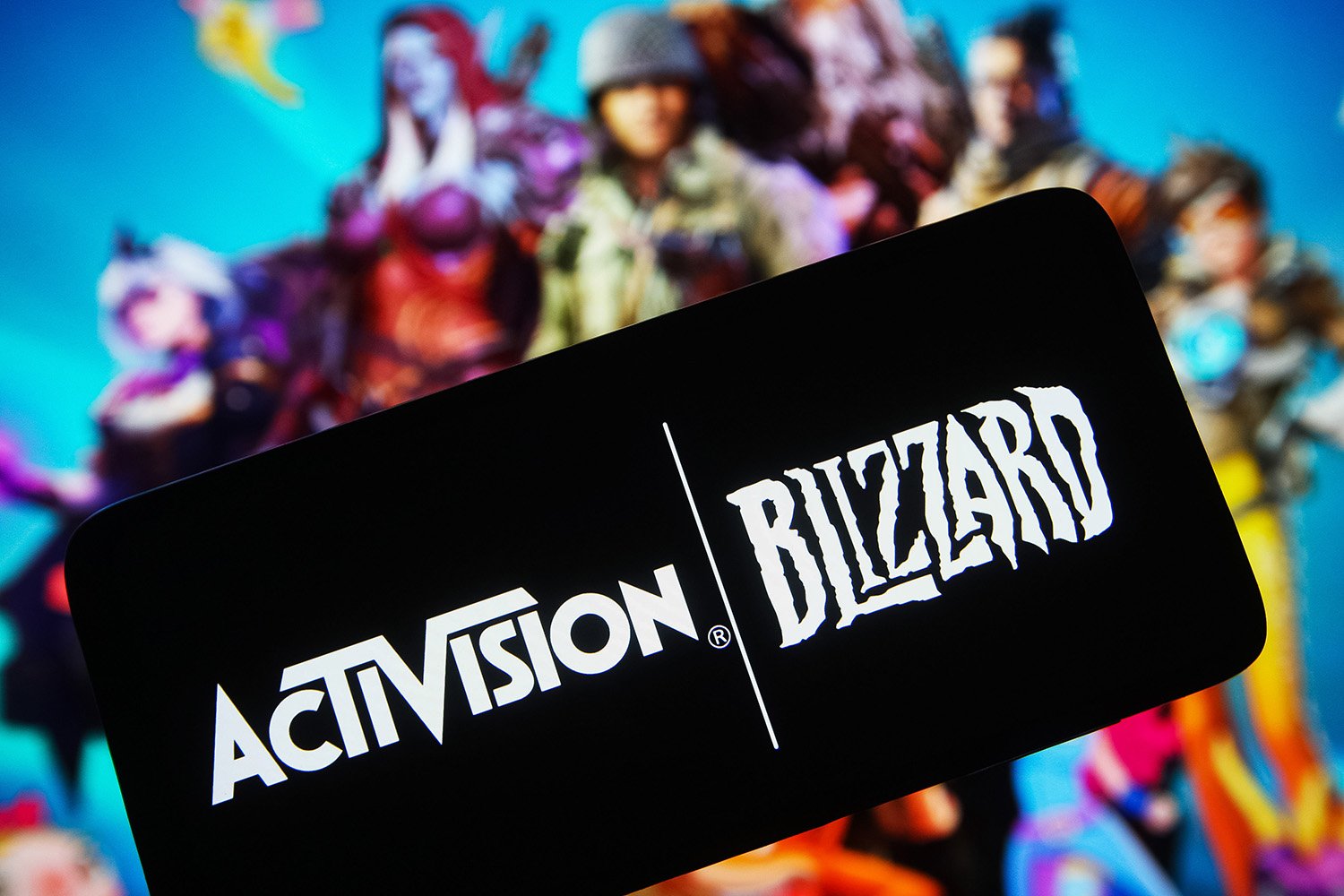 Did Microsoft just buy Activision Blizzard?
Microsoft Gaming CEO Phil Spencer announced via Xbox Wire that Microsoft agreed to acquire Activision Blizzard for $68.7 billion. Technically, the transaction hasn't been completed just yet — it will take at least another year to finalize the deal. In the meantime, according to Spencer, Microsoft and Activision will "continue to operate independently."
Once the deal goes through, a number of Activision Blizzard titles will join Xbox Game Pass, although Spencer didn't clarify which ones. Activision Blizzard currently owns major and smaller properties like Call of Duty, World of Warcraft, Overwatch, Spyro, and even the mobile game Candy Crush.
"Around the world, there is no more exciting venue for fun and connection than video games. And there has never been a better time to play than right now," Spencer said. "As we extend the joy and community of gaming to everyone, we look forward to welcoming all of our friends at Activision Blizzard to Microsoft Gaming."
Will Activision games like 'Call of Duty' and 'Overwatch' become Xbox exclusives?
One of the biggest questions surrounding this deal is what will happen to Activision's games on other platforms, like PlayStation. Microsoft will likely want to release some Xbox exclusives, but will that apply to the major multi-platform titles like Call of Duty? The simple answer: probably not, if Microsoft is smart.
As CharlieINTEL pointed out, seen above, a huge chunk of Activision's Call of Duty sales come from PlayStation every year. If Microsoft decides to stop releasing the franchise on Sony's platform, it stands to lose a ton of money.
Thankfully, Microsoft doesn't seem interested in pulling Call of Duty or similar franchises from other platforms. Speaking to Bloomberg, Spencer clarified that Microsoft does plan to release some Xbox exclusives, but the gaming communities already established on PlayStation can remain intact.
"I'll just say to players out there who are playing Activision Blizzard games on Sony's platform: It's not our intent to pull communities away from that platform and we remained committed to that," he said.
How the Activision Blizzard acquisition benefits Microsoft
With this deal, Microsoft stands to become the third-biggest gaming company, following behind Tencent and Sony. According to Spencer's Xbox Wire post, the acquisition will "accelerate" Microsoft's "plans for Cloud gaming."
"[The deal allows] more people in more places around the world to participate in the Xbox community using phones, tablets, laptops and other devices you already own," Spencer said. "Activision Blizzard games are enjoyed on a variety of platforms and we plan to continue to support those communities moving forward."
Stay tuned to Showbiz Cheat Sheet for more updates on Microsoft's deal with Activision Blizzard.