Do Midge and Lenny Bruce Get Together on 'Marvelous Mrs. Maisel' Season 3?
Wondering if Midge and Lenny Bruce get together or hook up in 'Marvelous Mrs. Maisel' Season 3? Here's a recap and what the cast and showrunner have said.
You'd be lying if you didn't see sparks flying between Midge Maisel (Rachel Brosnahan) and Lenny Bruce (Luke Kirby) on Amazon's The Marvelous Mrs. Maisel. Ever since meeting in the first season, Midge and Lenny hit it off, bouncing off one another in true Amy Sherman-Palladino fashion. Then in Marvelous Mrs. Maisel Season 3, the series hinted at the possibility of Midge and Lenny getting together. But will the two comedians ever hook up? There's more to their relationship than just romance.
[Spoilers for The Marvelous Mrs. Maisel Season 3 ahead!]
Did Midge and Lenny Bruce get together in 'The Marvelous Mrs. Maisel' Season 3?
Throughout the third season of Marvelous Mrs. Maisel, Midge dives headfirst into touring life as the opening act for Shy Baldwin (Leroy McClain). She also finalizes her divorce with Joel (Micahel Zegan). And then proceeds to remarry him in Vegas — yeah, we know.
Regardless, in the midst of Midge's unpredictable on-the-road life, she briefly discusses hook-up culture with Carole Keen (Liza Weil) in the fifth episode, titled "It's Comedy or Cabbage." Then later in the episode, Midge runs into the one and only Lenny Bruce. He invites her to a live TV show called Miami After Dark, where Lenny introduces Midge as his "wife… or possibly my sister." And of course, the two riff off one another for the next few minutes.
Following the show, Midge and Lenny grow a little closer and share a seemingly romantic night out together. They dance, drink, and eventually arrive in front of Lenny's hotel room. And to many longtime Marvelous Mrs. Maisel fans, it seems Lenny and Midge will finally get together. However, at that moment, Midge chooses to keep Lenny as a friend and mentor rather than a romantic interest.
"What did you think of my act?" she says before taking a cab back to her hotel.
Amy Sherman-Palladino shares why Midge didn't hook up with Lenny Bruce
When speaking with TV Line, Sherman-Palladino explained why Lenny and Midge didn't get together in The Marvelous Mrs. Maisel scene in season 4.
"Lenny's role in her life as a friend, a confidante, as somebody who shares this journey with her… all of that changes the minute they go to bed," the showrunner said. "He's possibly the only person in her life that really understands what she [wants]. He's the first man in her life that ever looked at her as a person and not as a piece of ass. That relationship is very special. And I think she was too afraid to f*ck it up."
That said, don't expect Lenny and Midge to hook up as Marvelous Mrs. Maisel moves forward with new episodes. As you may know, the real Lenny Bruce died of a drug overdose at age 40, which means a romance with Midge "would clearly not work out."
Nevertheless, Sherman-Palladino also ensured fans that Midge was the one to choose the platonic path. "This was [Midge] saying, '[His friendship] is more important to me,'" the series creator said.
Rachel Brosnahan doesn't want a Midge and Lenny Bruce romance to happen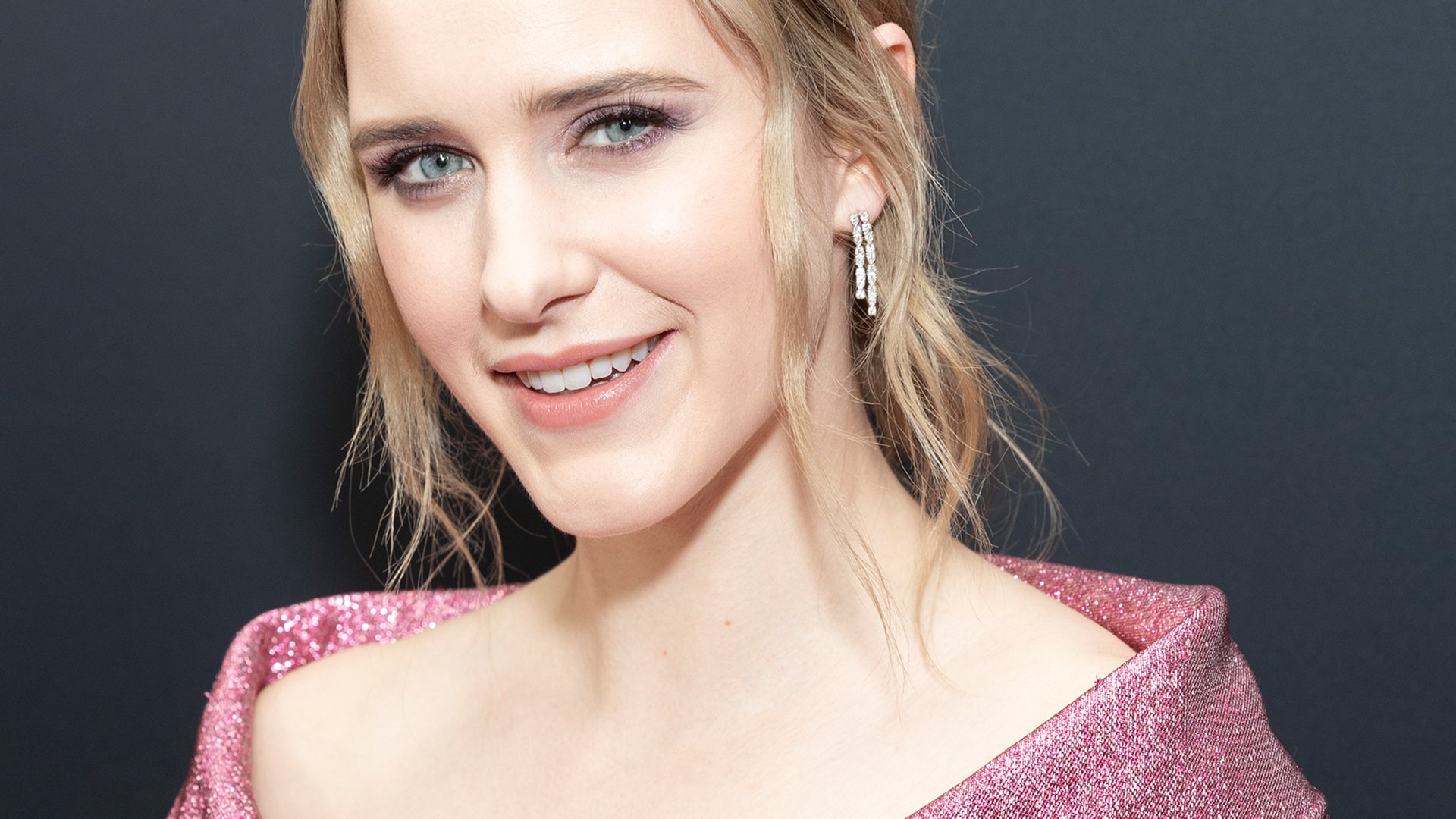 Meanwhile, Brosnahan revealed she "begged" Sharman-Palladino not to include a romance between Lenny and Midge in Marvelous Mrs. Maisel.
"I begged Amy to never, ever cross that line, and she agreed," Brosnaham told The Hollywood Reported. "I think that their friendship is so important to both of them, but especially to Midge, and it's an intimate friendship, unlike a lot of the ones I've seen between men and women on television."
The actress then defined Midge and Lenny's relationship and explained why she doesn't want to mess up what they already have together. Brosnahan said:
They like each other because they admire each other, they admire each other's talent and they admire each other's drive. And that is allowed to be all that it is, you know? And I love it, and I don't want to risk it for anything, but I appreciate that they walk right up to the line. Amy and I were in complete agreement about that. For me, it was about wanting to let their friendship be their friendship, as dynamic and wonderful and weird as it is. I love it exactly as it is, and I don't need more from it, and I think Midge feels the same way.
Luke Kirby explains Midge and Lenny Bruce's relationship on 'Marvelous Mrs. Maisel'
In a separate interview with The Hollywood Reporter, Kirby opened up about Lenny's relationship with Midge on Marvelous Mrs. Maisel. And it appears the actor echoed Brosnahan's remarks, noting that Midge and Lenny's chemistry doesn't necessarily mean they have to let romance into the mix.
"The shipping aspect is sort of tricky given what [he and Midge] have, which is this trust and this friendship," he said. "They have a simpatico, and I don't think that it's always 'We should be together.' It's more like 'This is fun, let's keep going with this.' Episode five really does attest to that connection that they have, when Lenny pulls her on camera with him, and they're able to just riff and play and be in their own little world."
In case it wasn't already clear, Midge and Lenny probably won't get together on Marvelous Mrs. Maisel. The fifth episode prompted the possibility. But ultimately, Midge chose to honor her friendship with Lenny rather than move on to a new romance. And in all honesty, we're here for it.
Read more: Amy Sherman-Palladino Says 'The Marvelous Mrs. Maisel' Is Based on Her Dad — Here's Why
Check out Showbiz Cheat Sheet on Facebook!