Miguel on 'This Is Us' — Here's When His Backstory is Finally Coming
NBC's flagship family drama is in the back half of season 5, but fans still haven't found out more about Miguel Rivas (Jon Huertas) on This Is Us. Kevin (Justin Hartley) and Kate (Chrissy Metz) settled in at home with newborn babies in episode 10. Randall (Sterling K. Brown) spent an entire episode finding out his birth mom's story. 
Now the producers plan to delve more into Beth's (Susan Kelechi Watson) backstory. However, fans are dying to know more about Miguel and how he fell in love with Rebecca (Mandy Moore) after Jack (Milo Ventimiglia) died.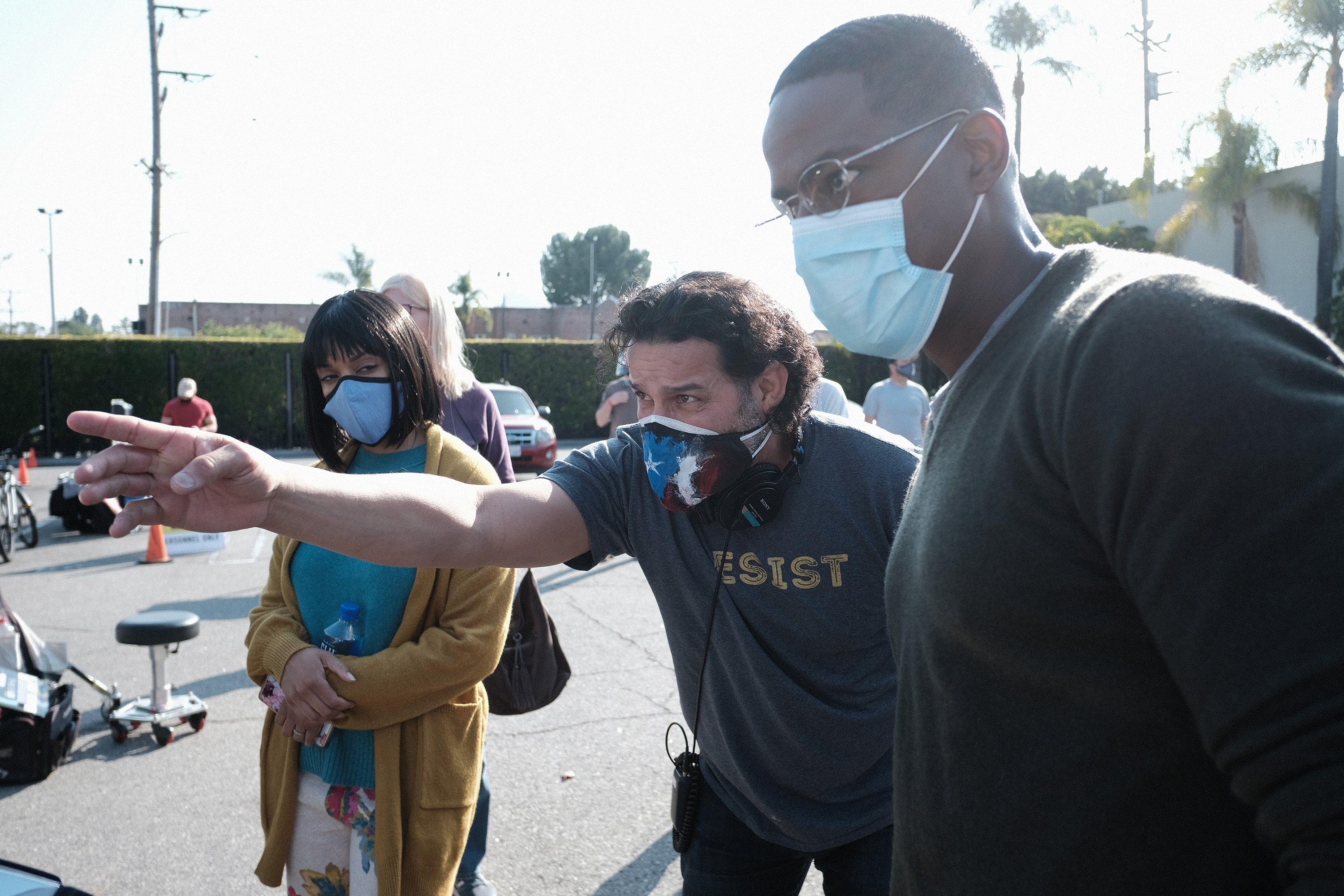 'This Is Us' characters Miguel and Rebecca: Everything we know in season 5
When This Is Us season 5 opened, Miguel and Rebecca did not head to St. Louis for her early dementia treatment as planned. Instead, the couple made their way to the Pearson family cabin in Pennsylvania. Sadly, because of the coronavirus (COVID-19) pandemic, Miguel and Rebecca could not be at Kevin and Kate's babies' births. However, the two have each other.
Viewers know that Miguel was close friends with Jack before he died. Fans also remember that Miguel and his wife, Shelley, divorced, and he ended up joining the Pearson family for Thanksgiving. 
Miguel and Rebecca reconnected on Facebook at some point in the years following Jack's death. They eventually married, but Miguel's two children did not approve of his relationship with Rebecca. Viewers do not know much about how Miguel took the death of his close friend, although fans constantly beg to hear his backstory.
When is Miguel's backstory coming on 'This Is Us'?
Initially, the writers and show creator Dan Fogelman wanted to tell Miguel, and Rebecca's story on This Is Us in the last half of season 5. However, that is no longer the case. In an interview with Entertainment Weekly, writer Vera Herbert gave more details on when viewers might see Miguel's backstory.
"I think it's probably more likely going to be next season," Herbert explained. "It's the thing that when we dive into it, we really want to have the room to explore it. But it's definitely coming — and it's a thing we talk about a lot."
It looks like fans will have to wait a little longer to find out more about Miguel's history.
'This Is Us': Where is Jon Huertas' character in the flash-forwards?
The other thing that fans want to know about Miguel is where he is in the This Is Us flashforwards. In the future, viewers saw an elderly Rebecca with her brother-in-law, Uncle Nicky (Griffin Dunne), by her side. Actor Jon Huertas explained to The Wrap that even he doesn't know where Miguel is in the future timeline.
"There are literally two answers to that question that I can't give, that really, the answers are even confusing to me," he told the outlet. "They don't tell all of us actors everything. Actors have really big mouths; we're talking to the press all the time. So I don't think Dan Fogelman and the writers will trust us with all the information."
Hopefully, the answer to that question will come in season 6, too, so fans can have a complete picture of Miguel on This Is Us.