Mike Johnson Was Seen out With This Contestant From Peter Weber's 'Bachelor' Season
Maurissa Gunn was sent home on night one of Peter Weber's season of The Bachelor, but just before the premiere aired, a fan saw the contestant out to dinner with former Bachelorette contestant Mike Johnson in Atlanta.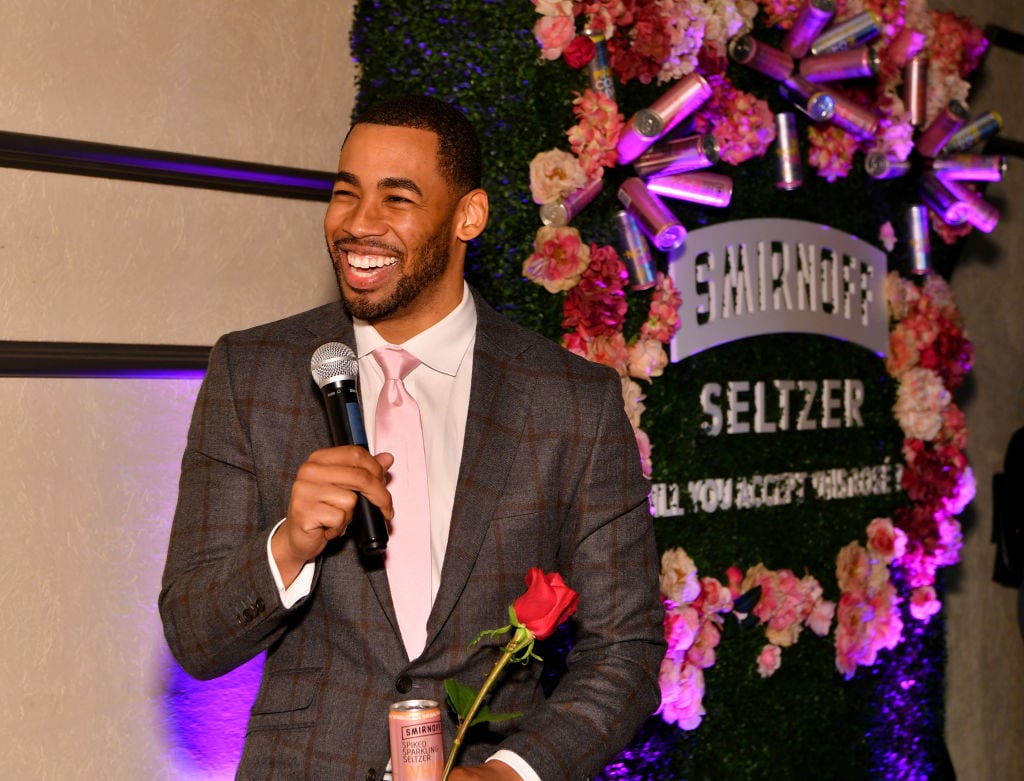 We didn't get the chance to learn a ton about Gunn since she was eliminated so early, but her ABC bio says she "competed in the Miss Teen USA pageants and was crowned Miss Teen Montana, but she says it was one of the worst times in her life. She was average size for a teenage girl, but the pageant world made her feel insecure about her weight, which lead her to struggle with body image issues."
Additionally, the site says the 23-year-old patient care coordinator is very serious about getting married. She and her last boyfriend broke up because he didn't want to get married as quickly as she did.
"For the last four years, Maurissa has dated around but hasn't found anyone as serious about marriage as she is. She's looking for a man who is fun spirited, but also ready for a commitment."
But it looks like Johnson is not that man.
Mike Johnson says his dinner with Maurissa Gunn was 'not a date at all'
In a recent interview with Us Weekly, Johnson said the dinner he had with Gunn was "not a date at all."
"She reached out to me and I was in Atlanta and she said, 'Hey, I just have some questions about the show and how the process works being off the show now.' And so I'm just being a friend, she's my sister and a Bachelor alum, so therefore, can two people just be friends and give advice? Really, that's all it was," he said.
Johnson said when he first saw the tweets about him and Gunn "it was frustrating."
"But then I realized … I met one fan, she was so honest. I love her. She said, 'Mike, I don't feel bad for you at all. You know, she signed up for it.' So I was like, 'OK, she's right.' I mean people will say what they want to say and that's just because they, people support me," he said. "I'm not mad about it at all. People will support me and want me to find love, so therefore, it will be known when I have love, but I'm not in love with no one right now."
Mike Johnson is still looking for love
According to Johnson, Gunn was "not my chick." But he does hope to fall in love someday.
"I'm looking for someone that's extremely confident, someone that is all about self-love, someone that can be my biggest competitor and my biggest shoulder to cry on," Johnson explained. "Someone that can be the person that I confide in, be the biggest diary for me ever. … Someone to be honest and open."
Read more: The Strange Reason 'BIP' Star Dean Unglert Is 'Excited' to Recover From His Ski Accident–'Life Was Too Easy'