Mike 'The Situation' and Lauren Sorrentino Are Giving 'Jersey Shore' Fans a Front Row Seat To Their Pregnancy
Mike "The Situation" Sorrentino and his wife, Lauren, are expecting a "Baby Situation" in May 2021. The Jersey Shore: Family Vacation stars are giving their fans a front-row seat to their pregnancy, allowing behind the scenes access to baby updates and more.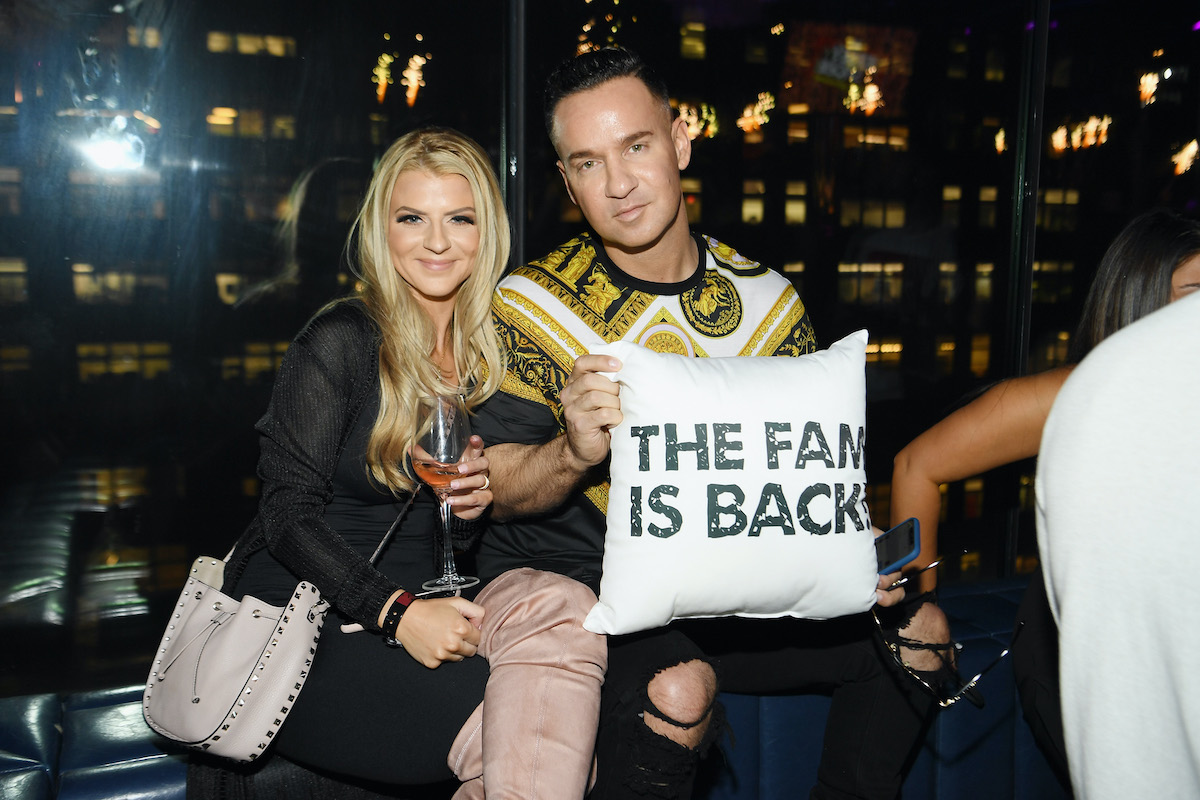 The Sorrentinos have been extremely open about their pregnancy journey thus far 
When "The Situation" was released from prison in September 2019, he and his wife conceived the night he returned home. Unfortunately, Lauren lost the baby six or seven weeks into her pregnancy. They didn't stay quiet about their experience with miscarriage for long. 
"It was hard," Lauren admitted on Good Morning America. "I didn't want to hold this in. I wanted to share it for other people going through it and just be honest so I can kind of heal through the process." Their miscarriage was also mentioned on Jersey Shore: Family Vacation. 
Being the "Situations," they didn't give up. Mike and Lauren continued trying to have a child. Over the Thanksgiving 2020 holiday, they shared the good news with their fans. 
'Big Daddy Sitch' will have more meaning in May 2021  
"The Situations" are officially expecting their first child. 
"We have a Baby Situation," Big Daddy Sitch shared on Instagram. "Our biggest blessing is on its way," his wife captioned the same photos on her own Instagram. 
The exciting announcement featured the happy couple, their dog, Moses, and a message written in flour that read: "Baby Sorrentino May 2021." 
'Jersey Shore' fans can't wait to meet Baby Sorrentino
Most fans were overjoyed at the news, especially after the Sorrentino's public miscarriage. Some fans were stressed out about the mess of flour made in their kitchen to create the announcement — "So happy for them, but the thought of cleaning that surface up after that announcement is stressing me out," a fan said on Reddit. 
Regardless of the mess, most Jersey Shore fans were elated by the news. "He's come such a long way since Jersey Shore first aired," another fan commented. "I feel like a proud parent (even though he's well over ten years older than me)."
Over the last 10 years, Jersey Shore fans have watched "The Situation" completely change his life around. Now, they're excited to be part of his becoming a father. 
'Jersey Shore' fans can follow 'Baby Situation' on Instagram 
To give Jersey Shore fans as much information as possible without inundating their social media feeds, the Sorrentinos have created a separate account, "It's Baby Situation." The account already boasts over 80,000 followers. 
So far, the Sorrentinos have only shared their original pregnancy announcement, a "Happy Thanksgiving" post with an ultrasound, and Lauren's 14-week photos with the caption: 
14 Weeks & Baby Sitch is the size of an 🍊 Mama loves carbs, candy & cuddles right now. Daddy makes her hot chocolate in place of her coffee (this mama is practically caffeine-free, minus the tiny🍫 ) & Mosey is protecting us at all costs 🐾 I gotta get back to growing so I'll check in with you guys next week
Many Jersey Shore fans can't wait to see more from the Sorrentino's pregnancy journey.