Mike 'The Situation' and Lauren Sorrentino Share Baby's Sex With Fans
Mike 'The Situation' Sorrentino and his wife Lauren share the gender of their baby with 'Jersey Shore: Family Vacation' fans.
Mike "The Situation" and Lauren Sorrentino will welcome a baby into the world in May 2021. Today, the "Situations" announced the sex of Baby Sorrentino. Find out what "Baby Situation" will be!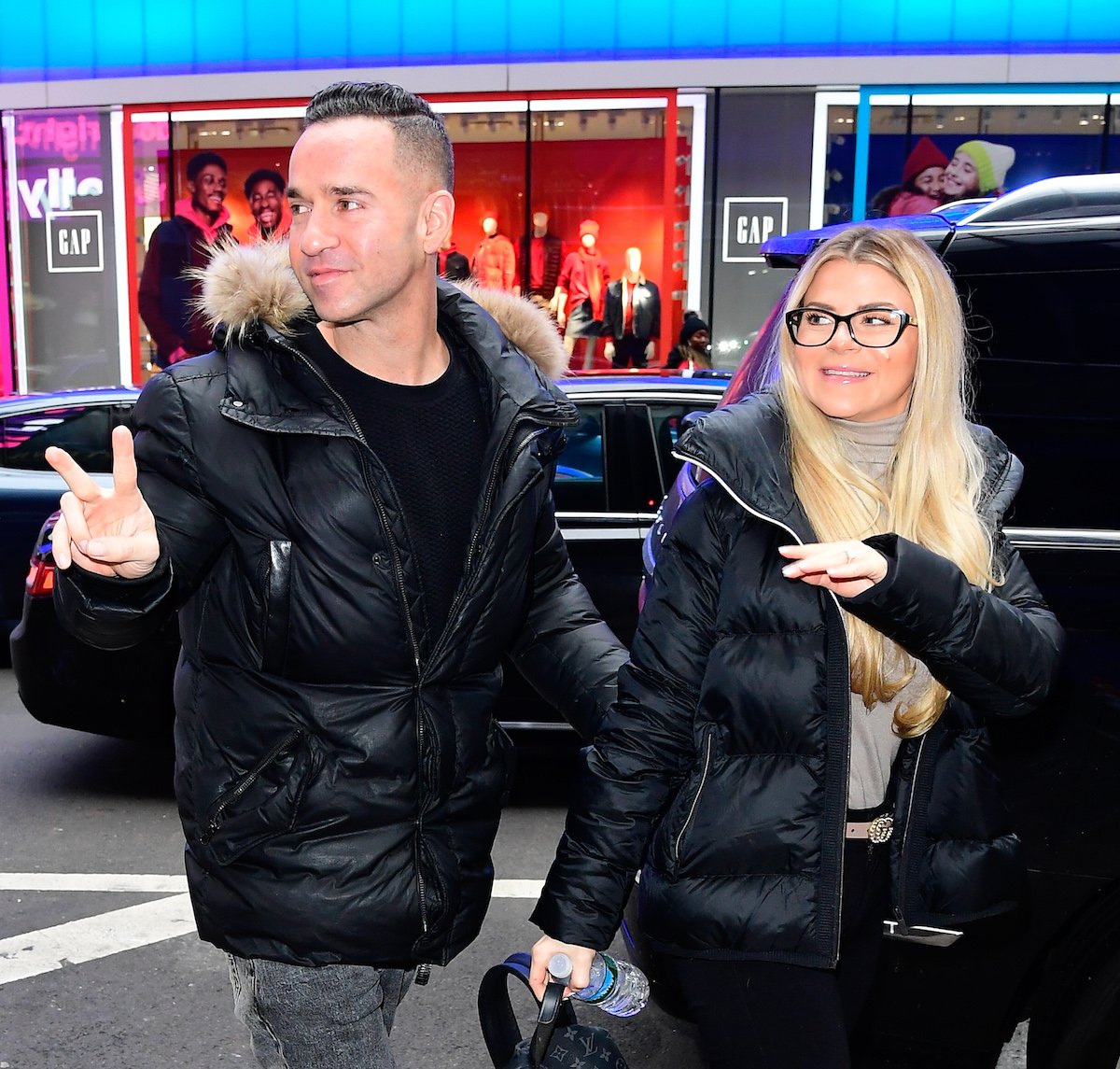 The Sorrentinos got pregnant after Mike's release from prison 
The Sorrentinos have been through a lot as a couple. When "The Situation" got out of prison in September 2019 after serving his time for tax evasion, he and his wife conceived a child. Sadly, Lauren lost the baby six or seven weeks into her pregnancy. 
"It was hard," Lauren admitted on Good Morning America. "I didn't want to hold this in. I wanted to share it for other people going through it and just be honest so I can kind of heal through the process." Lauren wanted to share her story with Jersey Shore fans and serve as encouragement for anyone else going through that difficult experience.
Though losing their baby was undoubtedly painful, the Sorrentinos pressed forward. Despite the many challenges life has thrown at them, Lauren and Mike have been by each other's side through it all.
In July 2020, Lauren confirmed to In Touch that she and her husband were "definitely still trying" to get pregnant. Jersey Shore fans got an early holiday surprise when the Sorrentinos took to social media to announce their healthy pregnancy. 
'The Sitautions' and 'Laurens' are pregnant with their first child 
As the Sorrentinos say, "the comeback is always greater than the setback."
Over the Thanksgiving holiday this year, Mike and Lauren shared a happy announcement with fans. 
"We have a Baby Situation," Big Daddy Sitch shared on Instagram the week of Thanksgiving 2020. 
"Our biggest blessing is on its way," Lauren said on her Instagram account. The Sorrentino's baby announcement featured the happy couple with the family mascot, Moses, and a message in flour that read: "Baby Sorrentino May 2021." 
Mike and Lauren Sorrentino are adding another guido to the 'Jersey Shore' cast 
"Gym Tan We're having a Baby Boy," Mike captioned a series of photos on Instagram. Lauren shared similar sentiments on the Instagram account she made for her pregnancy. 
"IT'S OFFICIAL – I'M A BABY BOY!" Lauren captioned the photos.
My parents were waiting to see if they could host my first party for the reveal but because of the C word, they decided to be safe, most especially for me, and host it virtually! Please share all your baby boy advice & favorite places to shop for cute baby clothes as my Mama cannot wait to shop for me! Mama & Daddy are thrilled and Mama is about to start full on nursery planning! See you guys next week.
Many fans are overjoyed by the Sorrentino's latest baby update.
"Mike looks SO good," one fan said on Reddit. "Lauren too! That baby is gonna be surrounded by so much love."
Jersey Shore fans can't wait to learn more about the Sorrentino's baby boy — including what mom and dad are considering for names! Fans can stay tuned to the Baby Sorrentino Instagram account for the latest updates.