Mike 'The Situation' Sorrentino Calls on MTV To Get New Show off the Ground
'Jersey Shore' star Mike 'The Situation' Sorrentino has a pitch for a new show about addiction and he wants MTV to take him up on it.
Mike "The Situation" Sorrentino has a new idea for a reality series featuring him and his wife. And he's asking MTV to pick it up.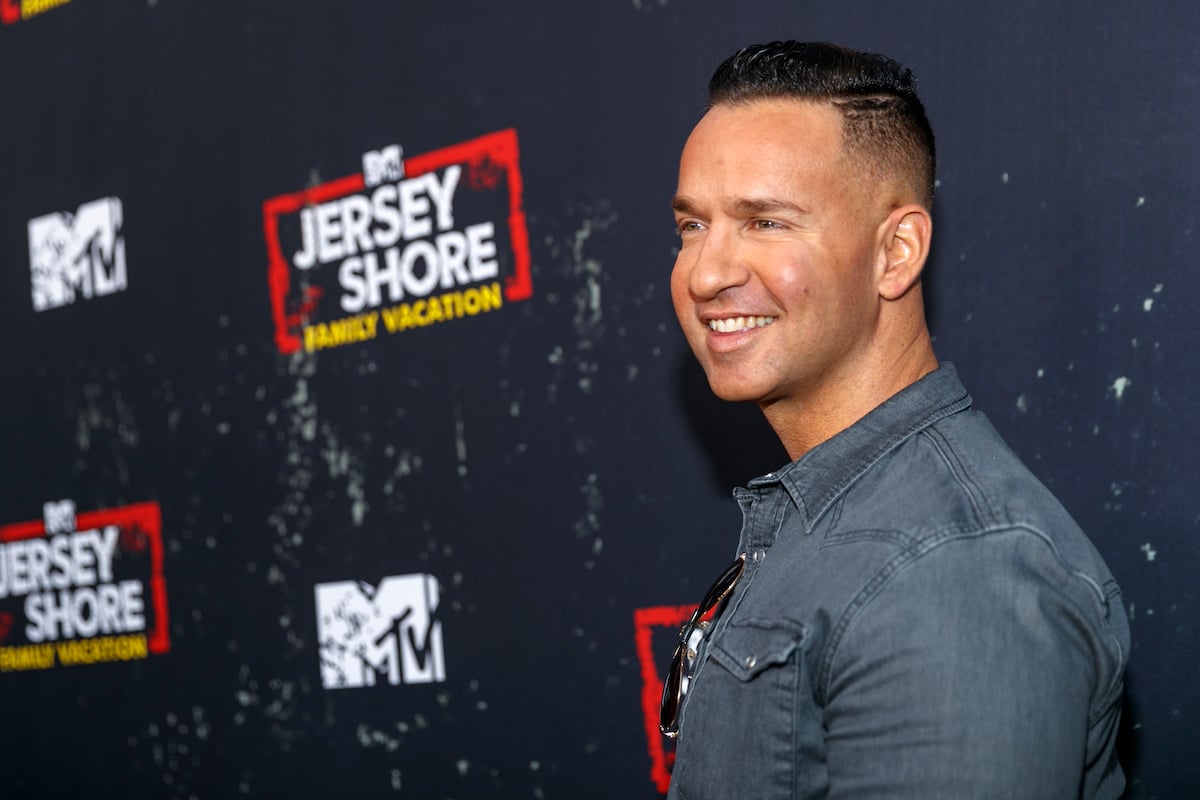 'The Situation' is 5 years sober
Throughout his time on MTV, "The Situation" has transformed into "The Mediation." Gone are his days abusing drugs and alcohol. Sorrentino has completely turned his life around thanks to his friends, family, and loving wife, Lauren. 
At the beginning of December 2020, Sorrentino celebrated a milestone — five years clean and sober. In addition to working on himself, Sorrentino has worked closely with Banyan Treatment Centers to help improve the lives of others. Now, he's calling on MTV to get a new show that celebrates these journeys.
Mike 'The Situation' Sorrentino wants to work with MTV on a new series about addiction 
During the "Make a Better Tomorrow" episode of the Here's the Sitch podcast, Sorrentino and his wife discussed the rewarding work they've done with Banyan Treatment Centers in the past. Then, Sorrentino revealed his plans for the new year involving MTV and a new series.
"You know what, I'm going to push MTV," the Jersey Shore star said, adding:
I think we should try to do a TV show where we go around the country and visit people that are suffering from the disease of addiction, or maybe some mental health issues, and we get them going and back to the basics.

We get them into treatment, which is one of the hardest parts. We would be saving lives — that would be awesome.
"You would be saving so many lives," Sorrentino's wife echoed. She mentioned the many people who have connected with Sorrentino's journey in the past.
"I think we would be an incredible team, and I'm going to really push in 2021 [to get this project off the ground]," Sorrentino added. With the coronavirus (COVID-19) pandemic at play, Sorrentino understands the limits in what can be filmed and where. But he remains hopeful.
"I'm going to push some of the TV execs to make something happen," he decided. "We could do such an awesome show. I don't know what we would call it, but something to do with helping people transform their lives. We have a lot of experience in motivation." 
Fans might also get a food-related show from the Sorrentinos in 2021
Jersey Shore fans know how passionate "Big Daddy Sitch" is about his foods. It might be unsurprising to many that Sorrentino would want to work on a food show. But it might be shocking for some to know he almost had a show on Food Network. 
"Believe it or not, last year we almost had a food show," Sorrentino revealed. "Maybe it was COVID, [but] damn Food Network — last minute they just said 'no' to me." The reality star didn't say more about the concept of the show, but he did reiterate his passion for food.
"They didn't follow through," he said of the network. 
"It wasn't a 'no' though," his wife chimed in. Could that mean a Food Network show for the Sorrentinos in the future? Fans are hopeful.  
The couple did a food-related YouTube series in the past, Eating Our Best Life. There are plans to continue with that in 2021 after Baby Sitch arrives.
Whether or not Mike's new shows come to fruition is still up in the air. But many fans are excited about the potential of seeing more from the Sorrentinos in 2021.