Mike 'The Situation' Sorrentino Confirms Something Big About This Season of 'Jersey Shore: Family Vacation'
Mike "The Situation" Sorrentino just answered a question many fans have had regarding season 4 of Jersey Shore: Family Vacation — will Baby Sorrentino be featured in new episodes? Here's how much of Mike and Lauren's pregnancy fans can expect to see on this season of the MTV series.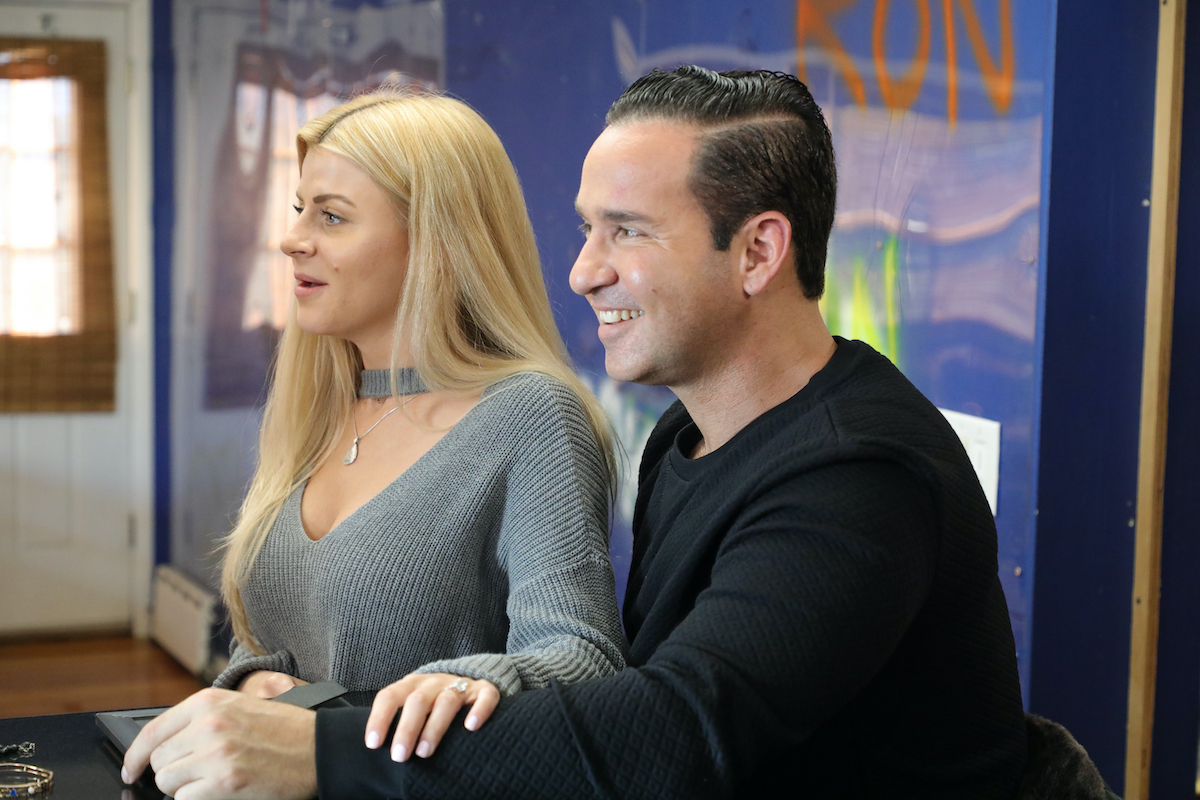 Mike and Lauren Sorrentino are expecting a baby
After months of trying to conceive, Mike and "Laurens" are going to have a baby. Earlier this year, Lauren spoke out about having a miscarriage during her first pregnancy. Now, she and her husband are elated to share news of their baby boy, who they are expecting in May 2021.
"Gym Tan We're having a Baby Boy," Mike and Lauren both shared on Instagram. So far, Lauren's pregnancy has been documented on the social media account It's Baby Situation.
RELATED: 'Jersey Shore' Fans Are Calling This Aspect of Lauren Sorrentino's Pregnancy 'Weird'
"Baby Sitch's" account currently has over 197,000 followers. The latest post shows Lauren at 16-weeks pregnant with a caption detailing how she's feeling, what she's eating, and the size of the baby.
'Jersey Shore' fans wonder if Baby Sitch will be featured on the show
Many of the Sorrentino's Jersey Shore co-stars have had kids in the past. Most of them have included their children at some point in the show, with the exception of Pauly DelVecchio, who keeps his daughter Amabella Sophia very private.
Jenni "JWoww" Farley, Nicole "Snooki" Polizzi, and Ronnie Ortiz-Magro have all involved the births of their children somehow on Jersey Shore. Deena Cortese has also shared the birth of her first son, Christopher John, on the series. Most recently, Cortese announced her second pregnancy during season 4 of Jersey Shore: Family Vacation.
RELATED: 'Jersey Shore: Family Vacation Fans Are Upset About This Aspect of the Show
While much of season 4 has been focused on not stressing a pregnant Cortese out, this season has also highlighted Mike and Lauren's visit to a fertility doctor. Many fans were curious about how much of the Sorrentino's pregnancy would be featured in the show. Now, thanks to Mike, fans finally have an answer.
'Big Daddy Sitch' confirmed that 'Baby Sitch' will be part of 'Jersey Shore: Family Vacation' Season 4
When the Sorrentinos first made their baby announcement, fans were overjoyed.
"Yay!!!" one fan said on Reddit. "This confirms they need their own show!!" 
"I agree," another shared. "They're the only ones I'm interested in. The others can appear occasionally as guests. Except Angelina and Uncle Nino."
While the Sorrentinos may not be getting their own show just yet, Baby Sorrentino will be featured in season 4 of Jersey Shore: Family Vacation.
According to Lauren, many people have been asking about whether or not their pregnancy will be on this season. Mike confirmed that their finding out they were pregnant would be part of the show on an episode of the Here's the Sitch podcast.
"The answer is yes — when we found out, we had a camera on us, so you guys will also find out when we [found] out," Mike explained.
"It'll just be a little delayed," Lauren added.
"It's a very special moment," Mike concluded.
Sorrentino didn't specify which episode would feature the big baby reveal. Still, Jersey Shore fans can't wait to see that special moment unfold between Mike and "Laurens."