Mike 'The Situation' Sorrentino Lost His $100K Car
Mike 'The Situation' Sorrentino of 'Jersey Shore' has made a series of terrible financial choices, and one of those might have led to losing his pricey car.
Being on top is great. Or it is until bad times hit, anyway. That was the case for Mike "The Situation" Sorrentino of Jersey Shore when he was convicted of tax evasion. Sorrentino had a breakout role that led to fortune and fame, and then he lost it all. He has been in jail for evading taxes, been in multiple bar fights, and has even been arrested for assault charges. One of his most embarrassing moments, however, was when his beloved Bentley was repossessed.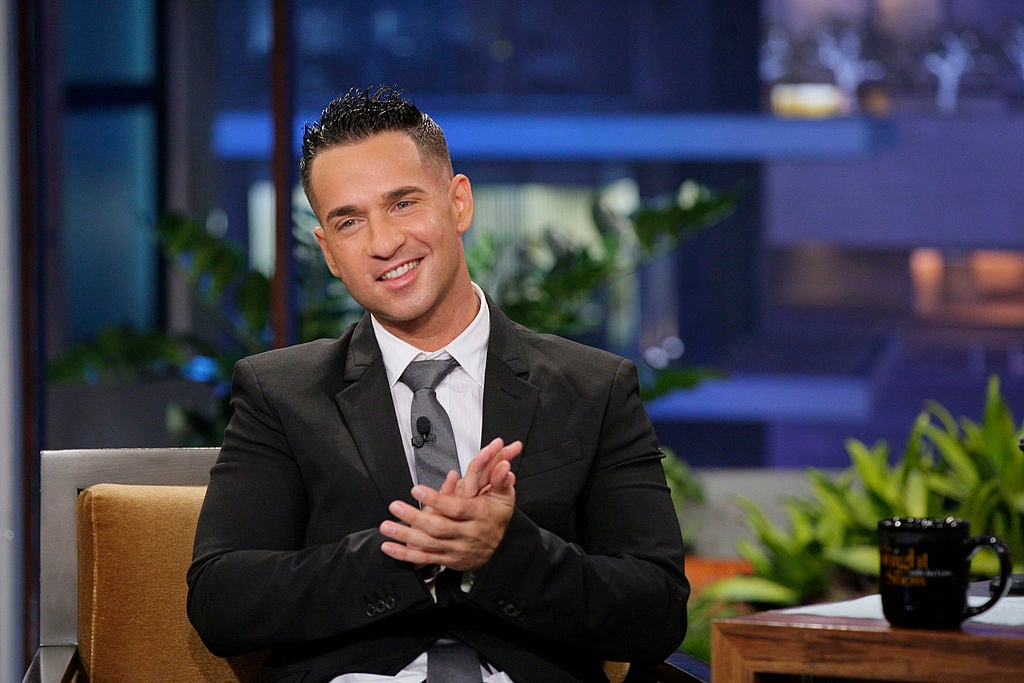 Just who is The Situation?
Mike Sorrentino is a reality TV star best known for his role on Jersey Shore, an MTV reality show that ran from 2009 through 2012. Each season revolved around eight roommates, as well as their partying lifestyle, romances, feuds, and awkward moments. 
Sorrentino quickly became one of the most popular cast members and raked in the money. Soon, he was one of the most well-known reality TV stars in the world, and even those who had not seen the Jersey Shore knew who The Situation was. 
Things were looking great for Sorrentino, but he soon fell on hard times. Most of it was due to some questionable decisions that led to the loss of much of what he had earned.
What led to his financial woes?
Mike "The Situation" Sorrentino has been found guilty of tax evasion on several occasions. According to Forbes, "Mike was initially charged with one count of conspiracy; two counts of filing false tax returns for 2010 through 2012; and one count for allegedly failing to file a tax return for 2011."
Recently, Sorrentino spent eight months in prison for tax evasion. When he got out, he stated that the first thing he did was have a naked pizza party with his wife. 
Things are looking up for The Situation, but he's got a long way to go before he resumes his former glory. He used to make $150,000 per episode on the original Jersey Shore, but now his net worth is only $300,000. 
Still, Sorrentino is trying to turn things around and seems to be doing well. He currently rejoined the cast of Jersey Shore: Family Vacation. He's also happily married and seems to have learned from his stint in jail.
Why was The Situation's Bentley repossessed?
There have been many episodes on The Jersey Shore when Mike "The Situation" Sorrentino made some questionable decisions. Even more questionable was the company he kept. But when he decided to buy a 2008 Bentley Coupe, he joined the likes of Serena Williams, who also owns one. 
When Sorrentino bought his Bentley, it cost around $100,000. Compared to other celebrity cars, this is considered dirt cheap, so it's not like he was splurging. He was very excited about his new Bentley, and according to TV Guide, "Both cars were paid for through the Sorrentinos' company, MPS Entertainment, and will be accessorized with custom rims and sound systems, according to the website."
That's why it was so strange when his Bentley was repossessed. Hot Cars reported that he tried to play it off as if it was just in the shop getting repaired, but the truth soon came out. Since Sorrentino made $150,000 per episode, it's unclear why he couldn't have just paid cash.
Now that Sorrentino is trying to get his life back on track, he might consider getting another Bentley. If so, he might have to go green since Bentley is focused on protecting the environment. Considering that he is focused on spreading positivity, this might be a great way to do that.