Mike 'The Situation' Sorrentino Plans to Celebrate This With His Son Every Year
Jersey Shore: Family Vacation stars Mike "The Situation" and Lauren Sorrentino are gearing up to have their first child. As they patiently wait for their son's arrival, the reality TV stars have already started making plans for their son's life. That includes the one thing "The Situation" will celebrate with his son every year — and it's not either of their birthdays.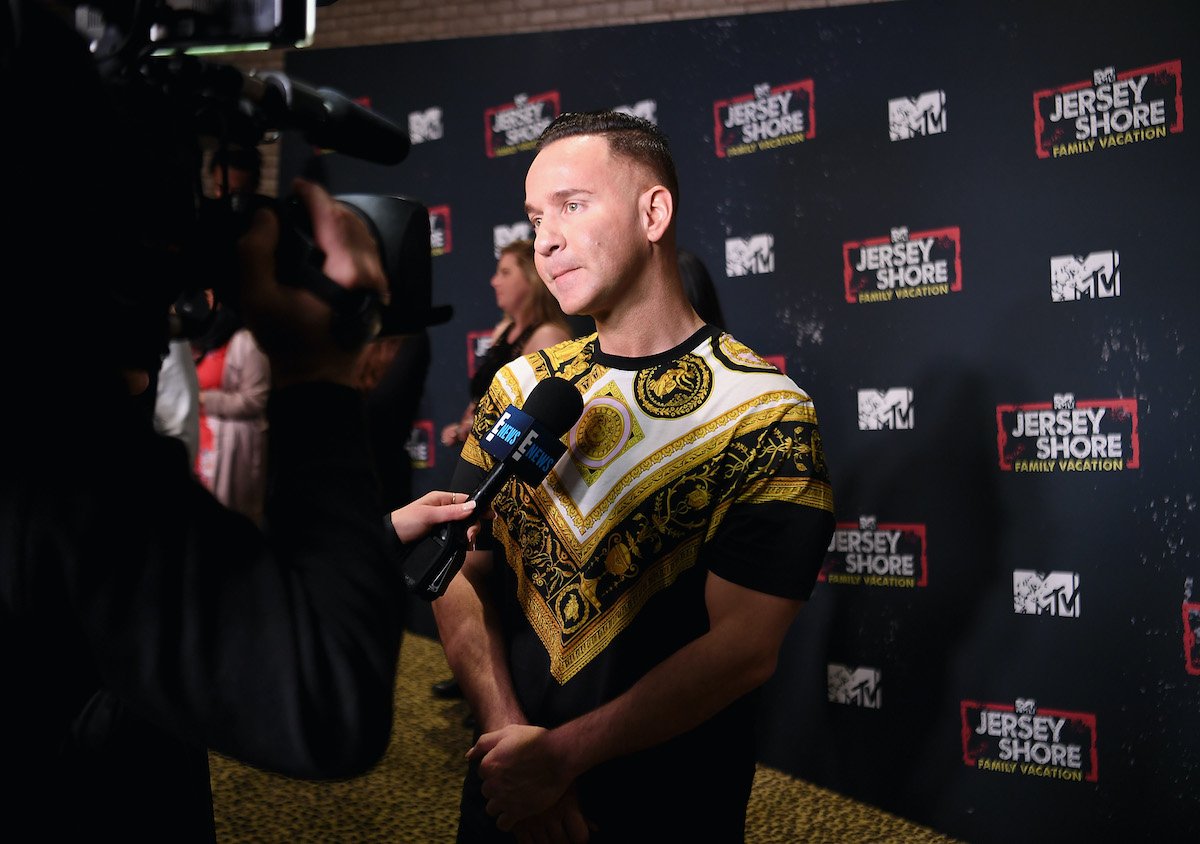 'The Situation' has been sober for 5 years 
When MTV fans first met Mike, he was on a dark path. Using drugs and alcohol was a big part of his lifestyle. But now, all of that has changed. As "The Situation" has explained time and again on Jersey Shore and his social media, using alcohol and drugs isn't a sustainable lifestyle for a reality star.
Today, thanks to the love and support from his wife, friends, Jersey Shore castmates, and family, Sorrentino is five years sober. Sorrentino celebrated the milestone in his sobriety in December of 2020. In addition to working on himself, Sorrentino also works closely with Banyan Treatment Centers to help other people on the path to sobriety. What's more, Sorrentino is already making plans around how he will incorporate his son into his sober lifestyle. 
Mike and Lauren Sorrentino's son will arrive in May 2021 
As soon as Mike got out of prison, he and Lauren started trying to have a child. In a positive upswing, Lauren got pregnant. Unfortunately, she lost the baby a few weeks into her pregnancy. "It was hard," Lauren admitted on Good Morning America. "I didn't want to hold this in. I wanted to share it for other people going through it and just be honest so I can kind of heal through the process." Things are looking up for the Sorrentinos, who have demonstrated how "the comeback is always greater than the setback." 
The week of Thanksgiving 2020, the Sorrentinos shared big news with Jersey Shore fans. "We have a Baby Situation," Big Daddy Sitch shared on Instagram. The following month, the Sorrentinos revealed the sex of their baby. Mike and Lauren's son is due to arrive in May of 2021. The parents-to-be can't wait to meet him. As discussed on their podcast, they're already prepping the house for "Baby Situation." But Mike and Lauren are also making plans for the values they want to instill in their child. 
Mike Sorrentino plans to celebrate his sobriety every year with his son
A fan of the Here's the Sitch podcast asked how Sorrentino will incorporate his sobriety into his son's life. "You said you were going to celebrate it with him every year," Lauren explained in the "Lay the Foundation" episode of the podcast. "Oh yeah," Sorrentino exclaimed. "It's my sober birthday." Though he won't understand it initially, both Mike and Lauren think it's important to share his sobriety with their son. "Daddy's a sober legend," Mike said.
Mike and Lauren hope that celebrating "The Situation's" sobriety will instill positive values in their son and inspire him to make good choices as he grows. Jersey Shore fans can't wait for Baby Sorrentino's arrival, but they also can't wait to see "The Situation" continue to grow as a person and a father.