Mike 'The Situation' Sorrentino Speaks About His Return to 'Jersey Shore,' Says 'There's no Feeling Like It'
Recently, there have been two exciting developments for Jersey Shore fans. First and foremost, "Jerzdays" are back with what looks like an incredibly dramatic season packed with plenty of heartwarming moments. Which brings us to the second exciting development — the return of the one and only Mike "The Situation" Sorrentino.
After eight months in prison, Sorrentino is making his triumphant return on Jersey Shore: Family Vacation. Find out what Sorrentino thought about rejoining his Jersey Shore family for another season of fun.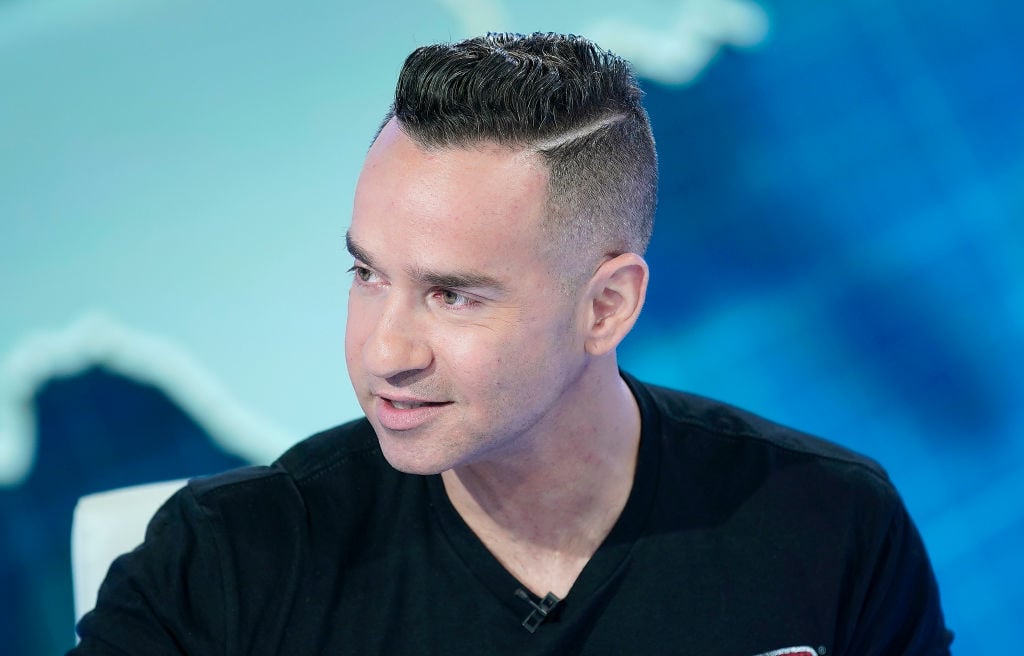 'The Situation' goes to prison
In Jan. 2019, Sorrentino went to federal prison for tax evasion. After years of dealing with legal fees and court cases, Sorrentino was more than happy to fulfill this final requirement so that he could truly put his past behind him.
Jersey Shore: Family Vacation continued on in Sorrentino's absence. While the roommates certainly missed their friend, that didn't stop them from partying. The family took on several adventures without "The Situation," including a visit to an upstate New York dude ranch and a trip to Las Vegas to see Vinny Guadagnino perform with Chippendales.
Mike is happy to be back
When Sorrentino's sentence ended in Sept. 2019, Jersey Shore cameras were there to capture his release and reunion with his wife Lauren Pesce, followed by a reunion with his roommates. 
"There was no feeling like it," Sorrentino said about reuniting with his friends and family. In an interview with People Now, Sorrentino said he couldn't wait to get back to work with his roommates, who he considers family. "Being reunited with them was just the best," Sorrentino recalled. Of course, he was happy to be back with his wife as well, calling her an "angel."
'The Situation' missed some situations
The Jersey Shore family had a lot going on while Sorrentino was in prison. Roommate Deena Cortese had her son CJ while Sorrentino was serving his time. In an interview with Decider, Cortese gushed about having Sorrentino around again: "We needed that refreshing part of the house back." Nicole "Snooki" Polizzi also welcomed her third child, Angelo, while Sorrentino was in prison. The two meatballs couldn't wait for Big Daddy Sitch to meet their mini-meatballs. 
A few other situations unraveled while Sorrentino was away. Jenni "JWoww" Farley's divorce from Roger Mathews was finalized. Guadagnino completed his second stint performing with Chippendales in Las Vegas. Ronnie Ortiz-Magro checked himself into a wellness facility after a rollercoaster of a relationship with ex-girlfriend Jen Harley.
Despite not being there in person, it's likely Sorrentino found other ways to demonstrate his love and support from prison while all of this was going on.
What's next for Sorrentino
Fans can expect Sorrentino to consume plenty of "foods" this season of Family Vacation and maybe even a prank or two. He is still a crusader on the path to positivity, so fans might also get a glimpse of him inspiring others at some point in the new season.
The Sorrentino family may be growing sometime soon, too. After Pesce suffered a miscarriage last year, the couple announced that they were trying to get pregnant again in Nov. 2019. Perhaps 2020 will bring a whole new "situation" into the Jersey Shore mix.
Related: 'Jersey Shore' Cast was Nervous About Mike 'The Situation' Sorrentino's Return