Mike 'The Situation' Sorrentino Reveals Why His Nicknames Evolve on 'Jersey Shore: Family Vacation'
Mike "The Situation" Sorrentino is known by many nicknames thanks to Jersey Shore and Jersey Shore: Family Vacation. But the reality star doesn't make these nicknames up for fun — they each have a purpose. "The Situation" is constantly evolving to keep fans of the MTV series entertained. Find out why Sorrentino says he's "critical" of other reality shows and what inspires his nickname changes.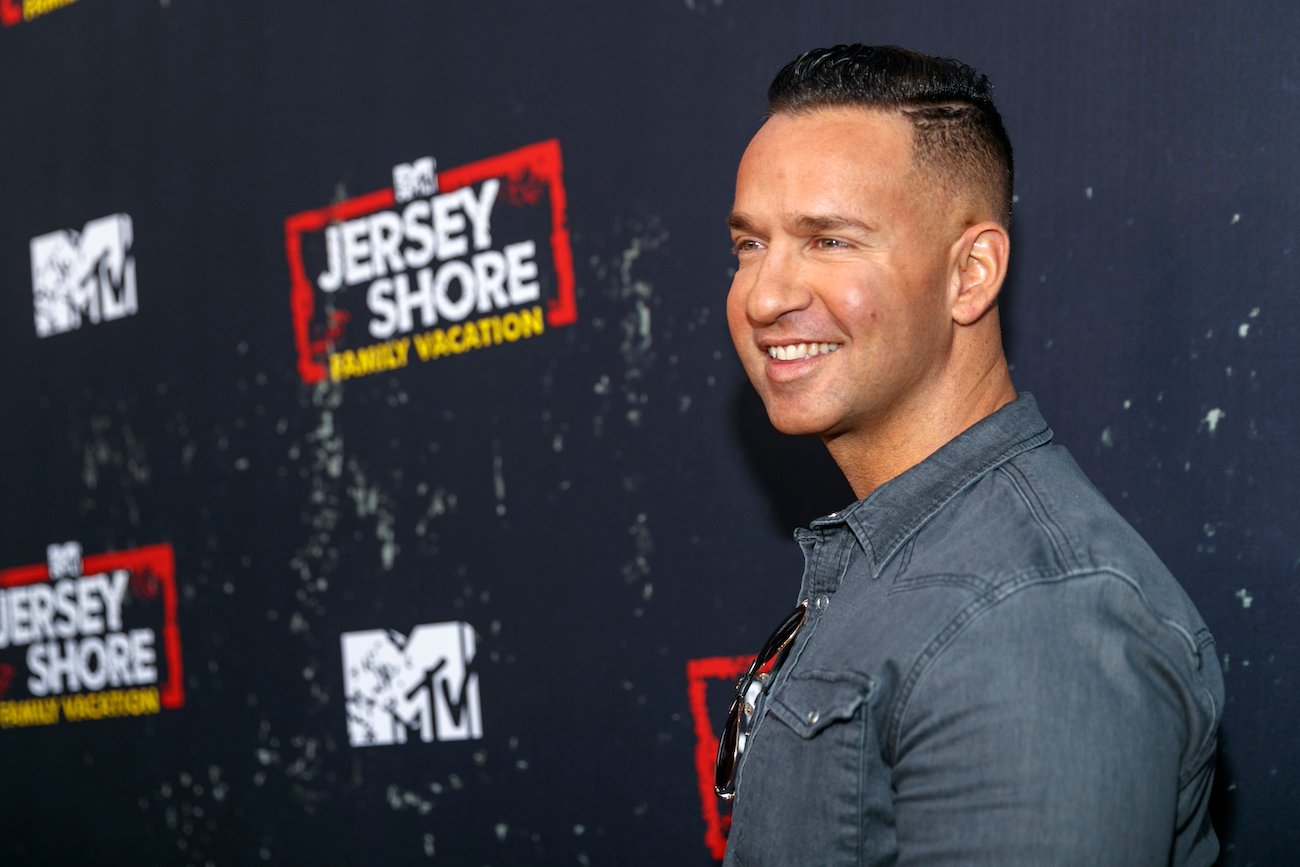 Mike 'The Situation' Sorrentino critiques other reality shows 
Speaking with Michael Rapaport on The Wendy Williams Show, Sorrentino talked about his reality TV watching habits. "I'm critical of everyone in that space," said the Jersey Shore: Family Vacation star. 
"I've been on TV for 13 years," he continued. "I'll be in bed looking at different 'I-O-Ns' [for nicknames] trying to reinvent myself, so when I'm watching other shows, Housewives or Kardashians or whatever it is, I am critiquing them as well." Sorrentino believes he must continue evolving to stay entertaining, hence his various nicknames on the MTV series. 
While Sorrentino is critiquing reality shows, his wife Lauren is enjoying them. As discussed on Wendy Williams, Lauren watches The Real Housewives of Beverly Hills. "I love all of the women on there," she said. "They are all just so strong…"
The evolution of Mike 'The Situation' Sorrentino
Sorrentino starred in the original series Jersey Shore and became known as "The Situation," a nickname for his abs. But now, thanks to Jersey Shore: Family Vacation, Sorrentino has become everything from The Designation" to "The Mediation," "The Investigation," and most recently, "The Blessification." 
"Every new stage of your life, you will be required to have a new version of yourself," Sorrentino told Rapaport. Typically Sorrentino's nicknames adapt to the needs of his roommates. His time as "The Mediation" came out of a need to reunite the family after the polarizing speech at Angelina Larangeira's wedding. 
Meanwhile, "The Designation" appears any time Sorrentino's Jersey Shore roommates have too much to drink and need help getting back to their rooms. "The Inspiration" is another nickname of Sorrentino's and one he goes by when he's inspiring his roommates to be their best selves. Sorrentino formerly called himself "The Incarceration" when he went to prison for tax evasion in January 2019.
In season 5 of Jersey Shore: Family Vacation, Sorrentino has become "The Blessification." So far this season, Sorrentino has been preparing to get re-baptized so he and Lauren can have their son Romeo baptized. 
'BDS' is Mike Sorrentino's greatest role 
"Big Daddy Sitch" is another nickname that has come full circle for the reality star. The nickname took off when Sorrentino went to prison because Sorrentino's Jersey Shore costars used the hashtag #FreeBDS.
"Watching Mike on TV while he's away makes me feel so sad #FreeBDS #JSFamilyVacation," Vinny Guadagnino said in a tweet.
Today, "Big Daddy Sitch" has a whole new meaning for Sorrentino, who welcomed his son Romeo Reign Sorrentino in May 2021. In January 2022, he told Us Weekly he and Lauren were thinking about having another child. 
"I don't know about baby number three, but definitely baby number two [is in the cards] to have a brother or sister for Romeo," he told the outlet. He and Lauren "would like around three children" total. 
See "The Situation" continue to evolve. New episodes of Jersey Shore: Family Vacation air Thursdays at 8 p.m. ET on MTV.