Mike 'The Situation' Sorrentino Spent This 4th of July 'Sober & Successful'
Jersey Shore: Family Vacation star Mike "The Situation" Sorrentino had quite a lot to celebrate this 4th of July weekend. Not only does the holiday double as Sorrentino's birthday, but it marks the first time his new baby, Romeo Reign Sorrentino, got to experience Independence Day.
The Sorrentino family went all out with their festivities, with "The Situation" taking to social media to express all the reasons this year's holiday proved so special.
Mike 'The Situation' says fatherhood is his 'biggest flex'
RELATED: Mike 'The Situation' Sorrentino's Son Romeo Reign: What Baby Sitch's Name Means
With a new baby in the mix, it's no surprise "The Situation" and his wife, Lauren Sorrentino, were excited to celebrate their family during this year's 4th of July festivities. "Big Daddy Sitch" posted photos of him and his son on Twitter, writing, "Being a dad is my biggest flex."
The couple welcomed "Baby Sitch" on May 26, 2021, after announcing that they were expecting during the holiday season last year. They started trying to conceive a few years prior, but Lauren suffered a miscarriage during her first pregnancy.
Since the big announcement in December, the excitement surrounding "Baby Sitch" has been huge. The two held a baby shower in April, with their friends and family — including Jersey Shore star Nicole "Snooki" Polizzi — celebrating the development.
Sorrentino celebrated his sobriety on social media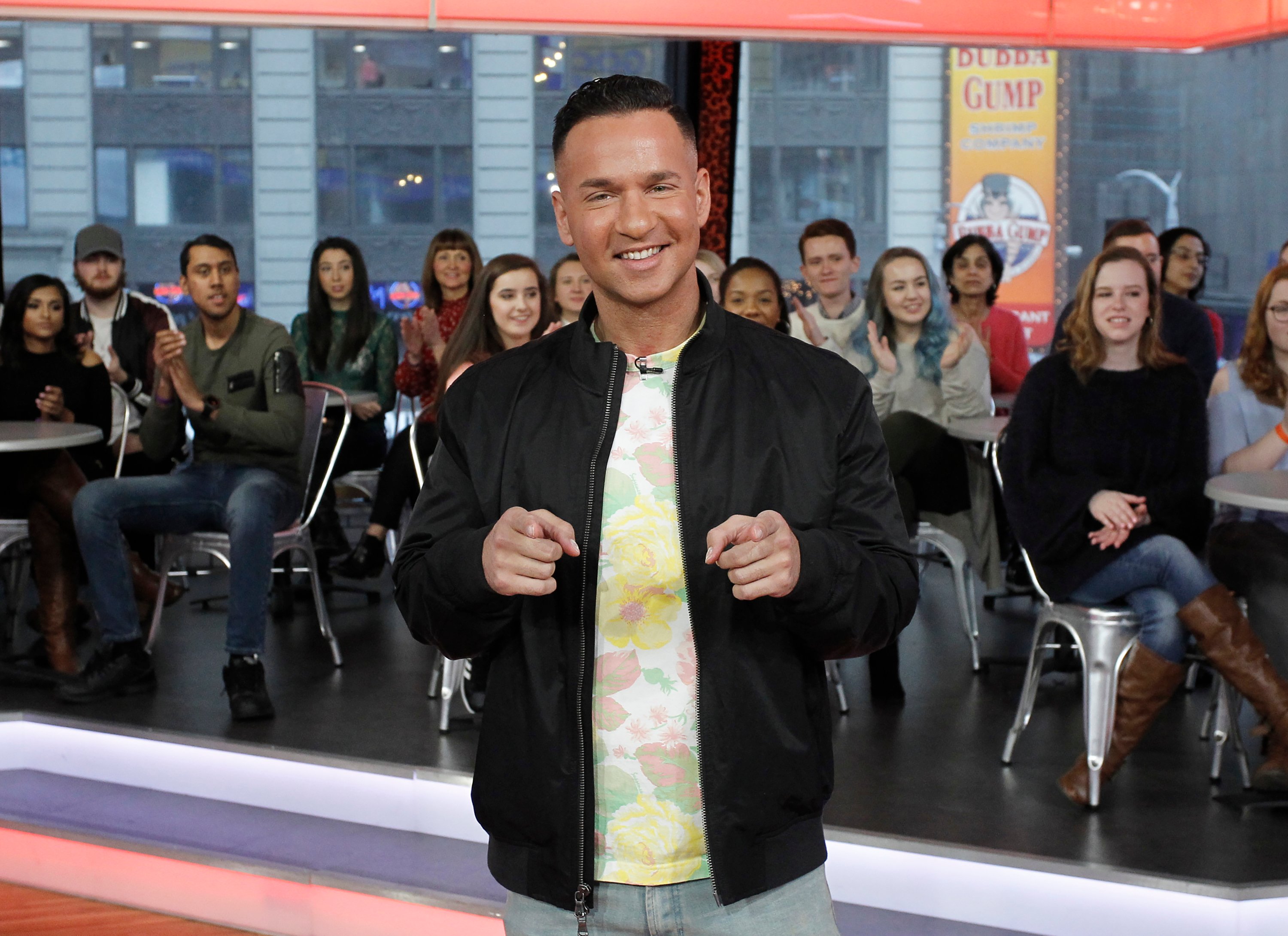 RELATED: Mike 'The Situation' Sorrentino Wants to Help 'California Sober' Demi Lovato
Having a family may be Sorrentino's "biggest flex," but "The Situation" shared another reason this 4th of July was his "best birthday ever": his sobriety.
"I'm a Dad, a Husband, Sober & Successful," Sorrentino wrote on Instagram. "This is the best birthday ever, Happy 4th of July everyone."
The Jersey Shore star has been sober for more than five years now, and after struggling with addiction, it's clearly something he's proud of. He expressed a similar sentiment last Christmas, writing on Instagram, "The best view comes from the hardest climb."
Mike "The Situation" has been vocal about his recovery, hoping his journey might serve as inspiration for others. In another Instagram post, he addressed the stigma that often accompanies addiction. He also expressed his desire to help others afraid to get help.
"I share my journey of addiction, because it is so important to break the stigma of addiction," he said. "People are suffering out there because they are afraid to speak out about needing help. If I can help just one person find their voice, I know it was all worth it!"
The Sorrentino family had a red, white, and blue 'extravaganza' for 'Big Daddy Sitch'
With so many exciting reasons to celebrate this 4th of July, the Sorrentino family held a "birthday extravaganza" for "The Situation." The party involved lots of red, white, and blue balloons, as well as a themed piñata.
Mike "The Situation" shared photos of the barbecue on Twitter, showing off Roman's "My first 4th of July" bib in one of them. Their golden retriever, Moses, was also present, making it a full-fledged family affair.
Mike "The Situation" certainly does seem to be living out his version of success these days, and his excitement about it shines through on social media. It's a testament to how far he's come since the early days of MTV's Jersey Shore — and according to US Weekly, he and Lauren may be looking to expand their family even more.