Mike 'The Situation' Sorrentino Will Become a Dad and Take on This New Role in 2021
Mike 'The Situation' Sorrentino will be a dad next year, but the 'Jersey Shore' star is also taking on another new role in 2021.
Mike "The Situation" Sorrentino is living his best life. In 2020 alone, Sorrentino has taken on several new roles in his personal life and the MTV reality series Jersey Shore: Family Vacation. Now, Sorrentino is adding another title to his resume. Find out what other role Sorrentino will take on in the new year.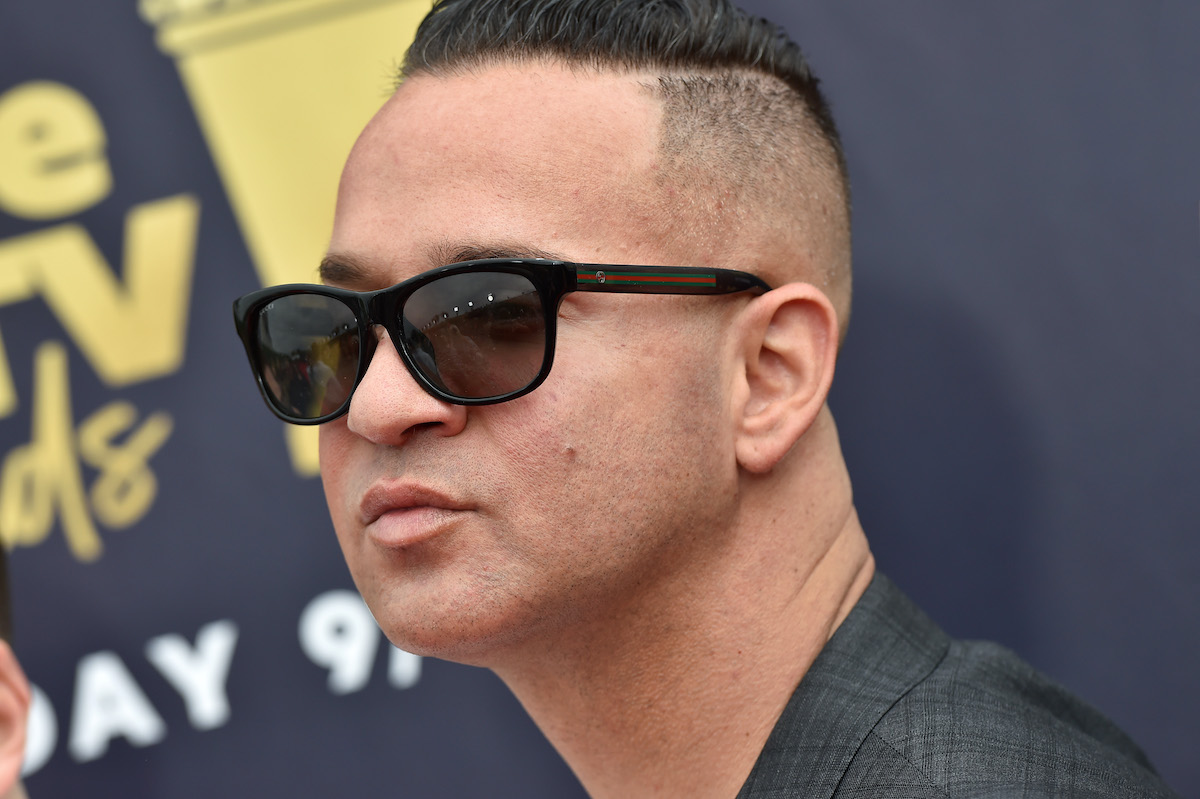 Mike Sorrentino is no longer 'The Situation' — he's 'The Mediation' 
After Angelina Pivarnick's November 2019 wedding, there was a major fallout amongst the Jersey Shore family. With a new season of Jersey Shore: Family Vacation underway, Sorrentino has taken it upon himself to bring them all back together again. 
In his new role as "The Mediation," Sorrentino's goal is to heal the family without taking sides. Vinny Guadagnino couldn't imagine a better person to unite the family. 
"You're the perfect person," he told Sorrentino in the season 4 premiere. "You're positive." Sorrentino's newfound attitude makes him an ideal candidate to squash the beef between the girls — but only if they're willing to take "The Mediation's" advice. 
Mike 'The Situation' Sorrentino will father a baby boy next year
"The Mediation" isn't the only new role Sorrentino is taking on. He will also become a father in May 2021. Over the Thanksgiving holiday, he and his wife Lauren shared their pregnancy announcement with Jersey Shore fans. And on Dec. 8, the couple revealed the sex of the baby. 
"Gym Tan We're having a Baby Boy," Mike shared on Instagram. Many Jersey Shore fans are excited to continue watching Sorrentino evolve into something he has always wanted to be — a father. 
Mike Sorrentino is a workout supplement guru
Sorrentino came out of prison an entirely new man, both mentally and physically. He may have been bartering for extra helpings of protein in prison, but now Sorrentino has a line of workout supplements. 
"Big Daddy Sitch" is offering fans pre-workout, BCAAs, protein, and fat burners through the Brotrition brand. 
"For years I've worked hard at maintaining a healthy physique and even became known worldwide for my 'Situation Abs,'" Sorrentino shared on the site. "Besides staying diligent with my workout regimen, I also have a supplement routine that I use on a daily basis. This consists of a pre workout for energy, BCAAs with water for more energy and hydration and isolate protein after a work out for recovery."
Brotrition isn't Sorrentino's sole venture in the world of health and fitness. He recently teased a new wellness pursuit on social media. 
'The Situation' will offer 'Comeback Workouts' soon
The same day Sorrentino revealed the sex of the baby, he shared a video on Instagram encouraging fans to work out with him. 
"Workout with Mike 'The Situation' with the ultimate workout program" text read over a video of Sorrentino pumping iron. 
"COMING SOON," Sorrentino added in the caption. "Workout with me!! With my ULTIMATE workout program! For Beginner and Advanced! The Comeback Workouts!!"
Many fans are excited about Sorrentino's new workout program. Others are only interested in harassing him about completing his community service hours. 
At this time, not a lot is known about "Sitch's" workout program. It's unclear if fans will be able to find Sorrentino's workouts online or have to pay to access the videos. Stay tuned to Showbiz Cheat Sheet for the latest on Sorrentino's Comeback Workouts.