Mike 'The Situation' Sorrentino's Best Quotes From 'Jersey Shore: Family Vacation'
Mike "The Situation" Sorrentino is a fan-favorite on Jersey Shore: Family Vacation. But it wasn't always this way! Since becoming a reality TV star on Jersey Shore in 2009, Sorrentino has changed in many ways. Today, some his quotes are the thing fans love most about him.
Ironically, the experiences Sorrentino has had in his life are what inspire his most relatable quotes. These are some of Big Daddy Sitch's most iconic catchphrases from Jersey Shore: Family Vacation.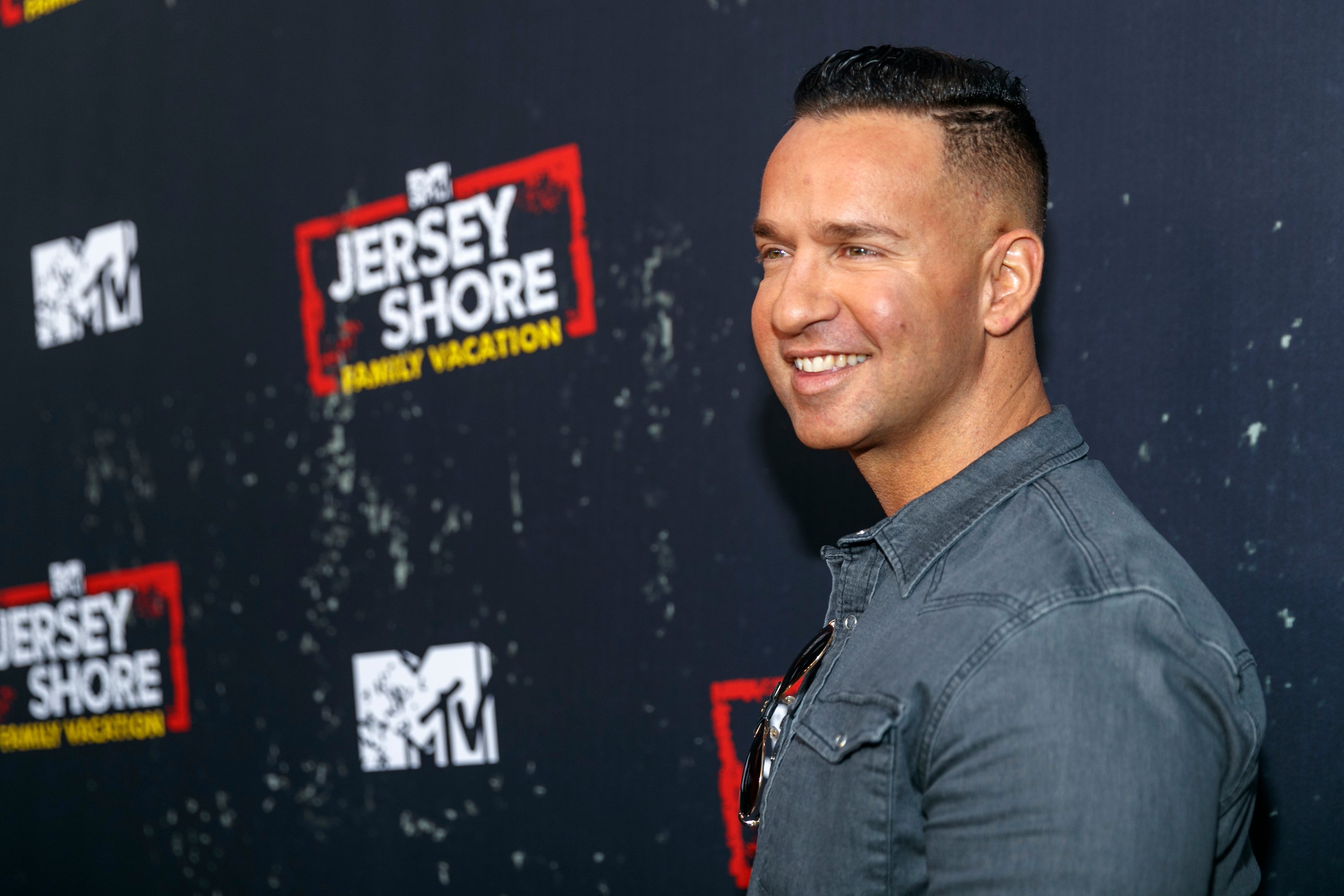 Mike 'The Situation' Sorrentino's jail time and sobriety journey have helped him become 'The Motivation' 
"I'm a Dad, a Husband, Sober & Successful," Sorrentino wrote on Instagram recently. For more than five years, Sorrentino has been sober from drugs and alcohol. 
In addition to speaking out about his sobriety on social media, Sorrentino works closely with Banyan Treatment Centers across the nation. He hopes his story can inspire others struggling with addiction to achieve the same outcome he has.
"I share my journey of addiction because it is so important to break the stigma of addiction," he said in another Instagram post. "People are suffering out there because they are afraid to speak out about needing help. If I can help just one person find their voice, I know it was all worth it!"
In addition to sharing his addiction struggles, Sorrentino has been open about his experiences with the law. He served eight months in prison for tax evasion in 2019. After completing his sentence, Sorrentino truly demonstrated one of the phrases he lives by — "the comeback is always greater than the setback." 
Today, Sorrentino is really "living his best life" with his wife, Lauren. The couple recently welcomed their son, Romeo Reign, in May 2021. 
'The Situation' quotes from 'Jersey Shore: Family Vacation'
Sorrentino used to be one of the most negative roommates on Jersey Shore. But since turning his life around, getting sober, and focusing on positivity, many Jersey Shore: Family Vacation fans find Sorrentino to be one of the most enjoyable roommates on the reality series. 
These are some of Sorrentino's most notable quotes from the MTV series. 
"A smooth sea never made a skilled sailor." 
"Be better, not bitter." 
"Living my best life." 
"It's happening!"
"Tough times don't last, but tough people do."
"Throw me to a pack of wolves and I shall return leading the pack."
"The comeback is always greater than the setback."
"We didn't come this far just to come this far."
"Trust the process."
"We don't say 'why me?', we say 'try me.'"
"A bitter root will only produce bitter fruit."
"The best view comes from the hardest climb."
"Nothing changes if nothing changes." 
Honorable mention goes out to Sorrentino's habit of pluralizing almost any word, including "honeys," "Funfetties," and "chicken tendies."
Mike 'The Situation' quotes from more recently 
Since their success on Jersey Shore: Family Vacation, Mike and Lauren have started selling apparel with Sorrentino's signature quotes. The Situation Store offers shirts with various catchphrases from "The Situation," both new and old. 
Some of Sorrentino's newer quotes include: 
"I got tired of waiting for the light at the end of the tunnel, so I lit that b—- up myself." 
"If you deserve it the universe will serve it." 
'Jersey Shore' quotes that remain popular with fans 
"The Situation" isn't the only Jersey Shore roommate with quotable catchphrases. Pauly DelVecchio, Nicole "Snooki" Polizzi, and many of the other roommates have catchphrases fans know, love, and use. 
DelVecchio is probably the second-most quoted Jersey Shore roommate. From "Cabs are here" to "Yeah buddy," "Awkward!" and "I love [insert anything] this time of year!" DelVecchio always seems to be shouting something. 
Polizzi is another contender in terms of "Most Quotable Roommate." Her signature phrase "Party's here!" has seen a resurgence thanks to her return to Jersey Shore: Family Vacation. 
Will "The Situation" add even more quotes to his rotation now that he's a dad? Stay tuned to Showbiz Cheat Sheet for the latest updates on Sorrentino. Tune in to Jersey Shore: Family Vacation every Thursday at 8 PM EST on MTV.
How to get help: In the U.S., contact the Substance Abuse and Mental Health Services Administration helpline at 1-800-662-4357.