Mike Tyson Believes His 1996 Fight Is Intertwined With Tupac Shakur's Death
Mike Tyson has had a lot of dark thoughts before. But, now that he's older, he's also become more introspective and honest with himself. Tyson has also become more open about himself to others, largely with the help of his hit podcast, 'Hotboxin' with Mike Tyson.'
Recently, in an interview with Fat Joe, he revealed something surprising. Mike Tyson believes that one of his fights was linked to Tupac Shakur's supposed death.
Tupac's life and career
Shakur may be one of the most famous artists of the 20th century, but fewer people know about his life as most people only hear about his music. Although Shakur was born in New York City in 1971, he moved to the West Coast before he started his music career. But, it didn't take him long before he became one of the West Coast's most famous rappers.
His albums were selling well, but, like many rappers, he was also getting into beefs and feuds, too. The most notorious of these feuds was the rivalry between the East Coast rap scene and the West Coast rap scene. Obviously, Shakur represented the West Coast, while other rappers, most notoriously, Biggie Smalls, represented the East Coast.
This feud between the two coasts also involved real gangsters who'd turn words into violence. After all, Shakur, Smalls, and many rappers at the time were starting a new genre of music known as 'gangsta rap.'
Whether they liked it or not, the gangs that became affiliated with them ultimately led the two men down a deadly path. It wasn't long before both men were killed by, more than likely, assassinations.
How Tupac died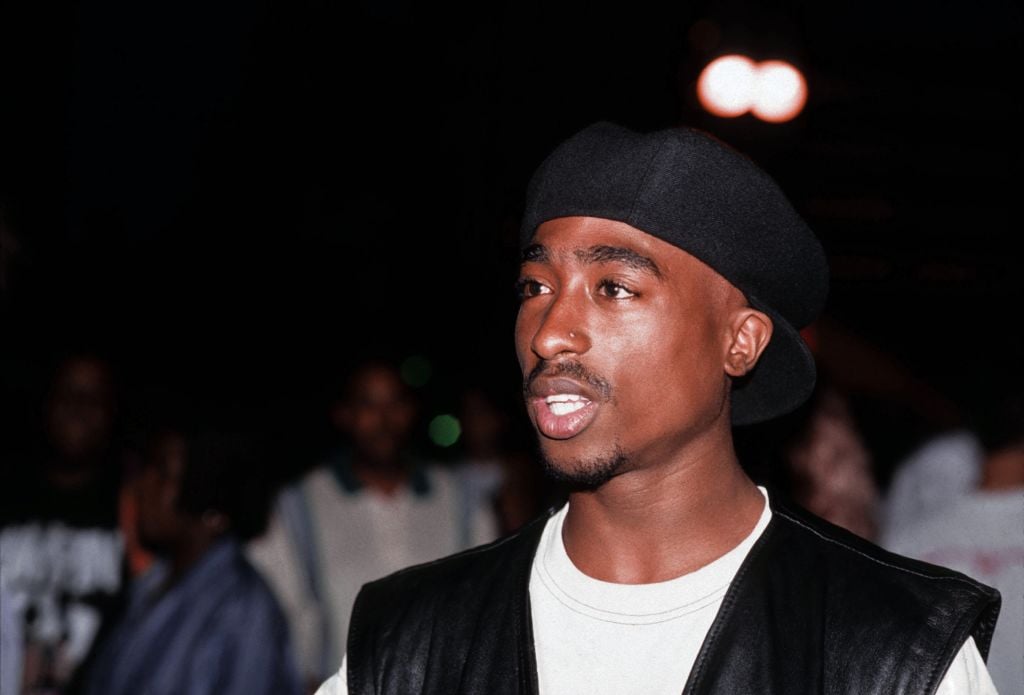 In 1996, Las Vegas, Nevada, Shakur and his entourage were attending an event. After leaving the event, someone in Shakur's entourage spotted a rival gang member outside of the venue. Shakur's entourage attacked that man before getting into their cars and leaving.
While the entourage was stopped at a stoplight, a car pulled up to the side of Shakur's car and opened fire, hitting Shakur four times. Eventually, police and ambulances came and escorted Shakur to a hospital. Shakur died a few hours later from his injuries.
That said, there are plenty of conspiracy theories that allege that Shakur didn't die and that he's hiding out somewhere. But, those are conspiracy theories for a reason, and that reason is that they're most likely wrong.
In any case, after Shakur died, the case went cold and nobody knows who killed him. Smalls would suffer a similar fate less than a year after Shakur's death.
How Mike Tyson fits into this
According to NME, like Tyson told Fat Joe, that big event that Shakur was at in Las Vegas was one of Tyson's fights. In fact, it was his fight against Bruce Seldon.
Tyson had been released from prison not that long ago and he had just reclaimed one of his heavyweight titles. Tyson was at the top of the world, and this fight was a fight that everybody had to see.
Tyson believes that somebody had put a hit out on Shakur. As Tyson said: "All that stuff was planned in advance. I believe that the fight was the opportunity for it to happen."
This makes a lot of sense, as Tyson's fight with Seldon was a must-see event at the time. As a result, a lot of people attended the fight, including Shakur.
Like Tyson said: "Everybody knew everybody was going to be there. And the people that weren't there, wasn't there because they knew who was going to be there."
If the people who killed Shakur were as organized as many believe them to be, then Tyson's assumptions would likely be correct. But of course, since Shakur's murder is unsolved, nobody knows what really happened that night.